Unna is a graphic and stylish kitchen product collection that finds its place in each and every kitchen. The new RATIA collection features a napkin holder, two trivets, a coffee filter holder, a cutting board in two sizes, a cutlery holder and a paper towel holder.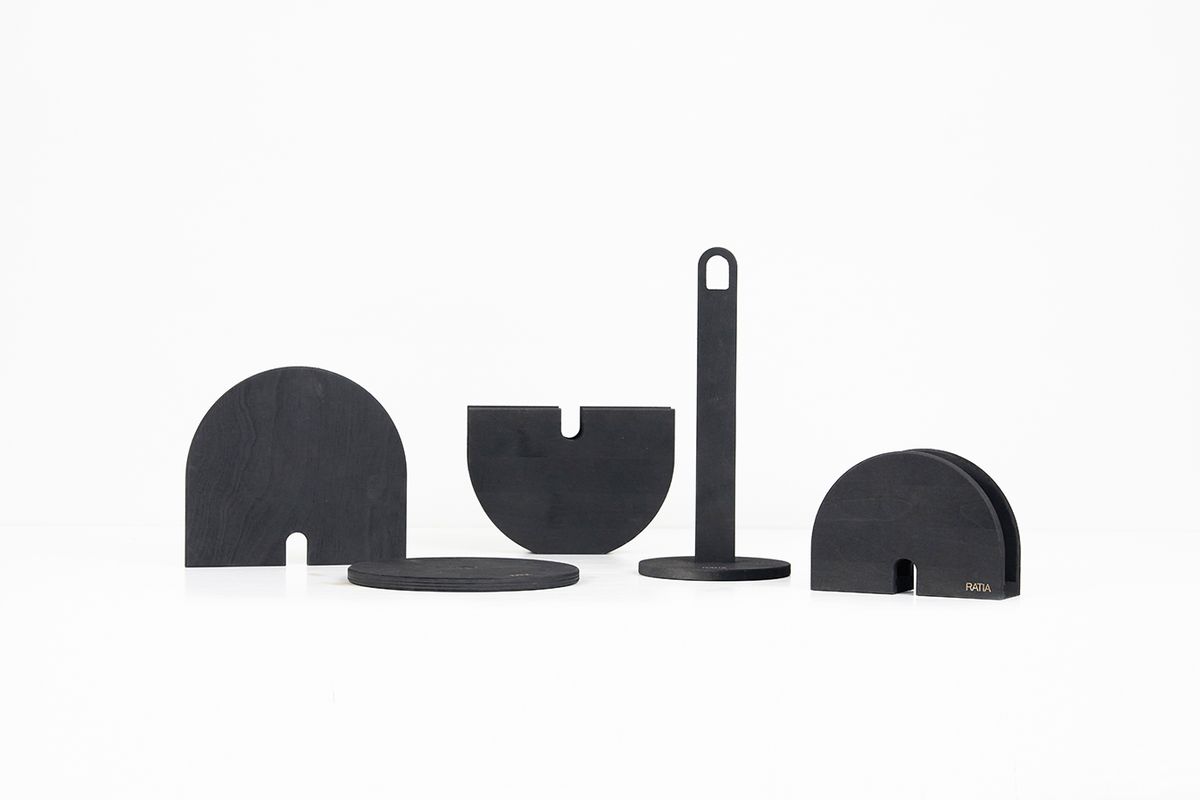 The goal of the design process was to create products that make everyday life easier and last for years to come. The Unna products combine classic basic shapes such as circles and squares, which RATIA designer Laura Väre has arranged in bold combinations.
"I wanted the products to have a recognisable, uniform look that makes them look like they belong together. On the other hand, the products work just as well on their own, and can be easily combined with items you already have in your home," Väre says.
In addition to the natural colour of the birch, all products except the cutlery holder are also available in black. Both colours are suitable for many types of kitchen and for families with children and singles alike. The products also make for a great gift for a housewarming party, a summer cottage visit or an anniversary.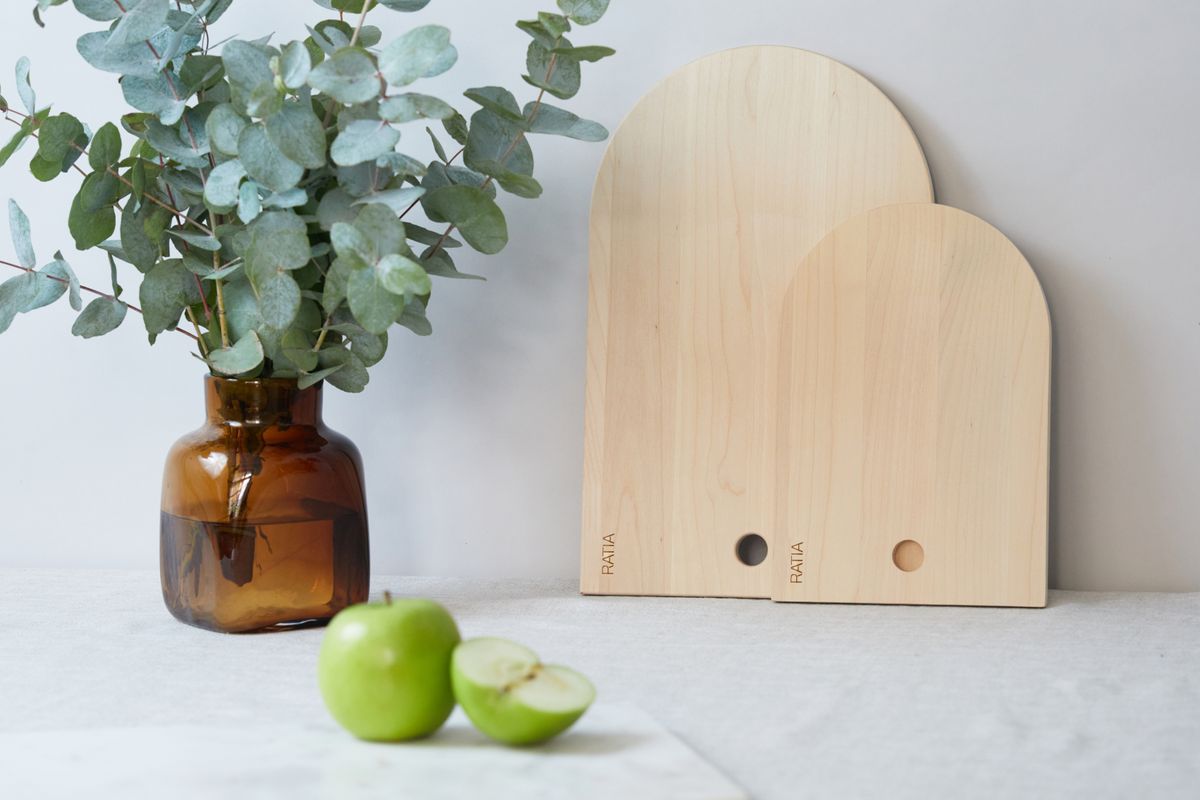 Finnish birch – a durable and timeless material
All Unna products are manufactured from Finnish birch by RATIA's long-time partner Pinetta-Tuote Oy in Salo. Birch is a durable, renewable raw material.
"It is particularly important to us that we use Finnish wood. The ecological aspects of our operations are a top priority for us, and we use any surplus wood material to heat the factory," says Pia Koisti from Pinetta-Tuote.
Wood is a natural material that requires gentle care. After washing a wooden cutting board, it should not be laid flat on a surface but standing up so that both sides dry evenly, preventing any warping or cracking. Wooden products should never be washed in a dishwasher. When properly cared for, wooden objects only become more beautiful as they age.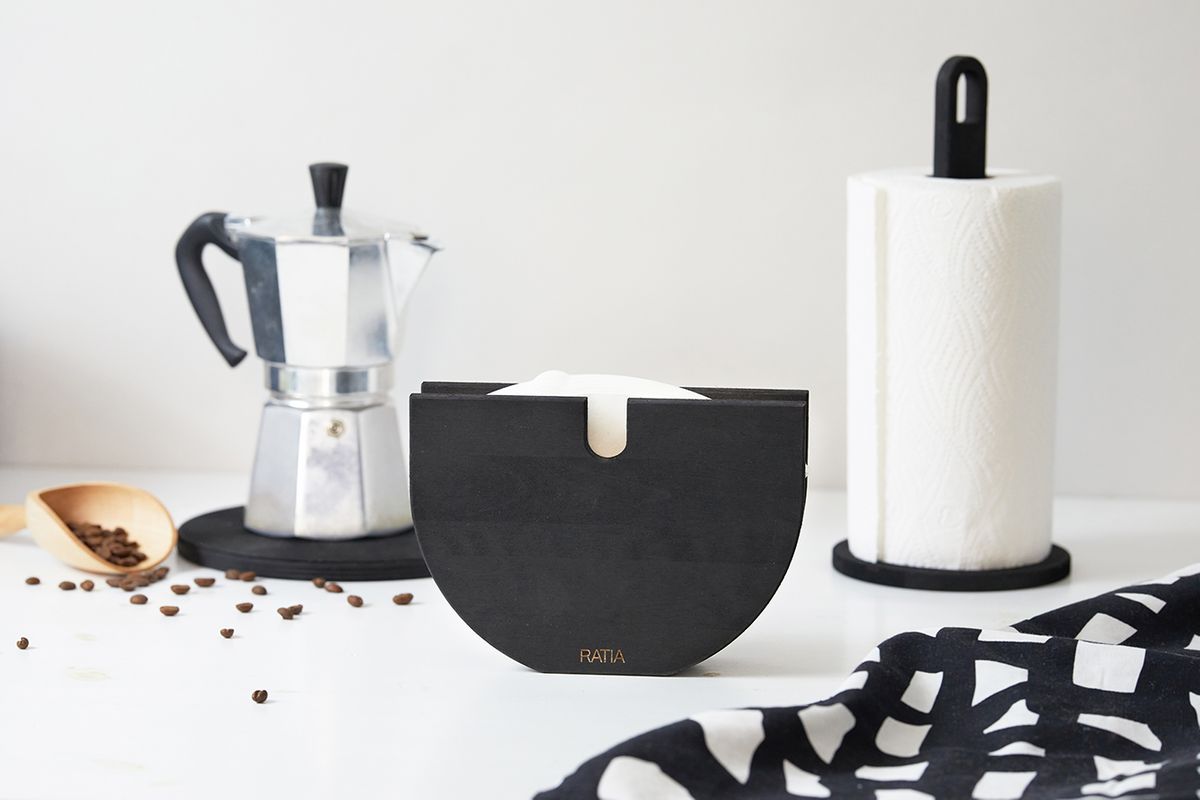 "The Unna products combine Finnish design with Finnish wood and manufacturing. The products are timeless, reasonably priced and well-suited for any home," Koisti summarises.
The prices for Unna products start at €14.90. The collection features a napkin holder, a coffee filter holder, cutlery holder (only available in a natural birch shade), two trivets, a paper towel holder and a cutting board in two sizes.
The products will be available at Ratiashop.com, Pinetta-Tuote's online shop (pinetta.fi), the Design Hill store and Prisma stores nationwide from September onwards.