Fresh cut flowers and houseplants add the transformative power of nature and freshen indoor air, as well as looking good. Home textiles are another easy way to give your home a facelift: a bright green Suopursu duvet cover brings the freshness of summer to bedrooms.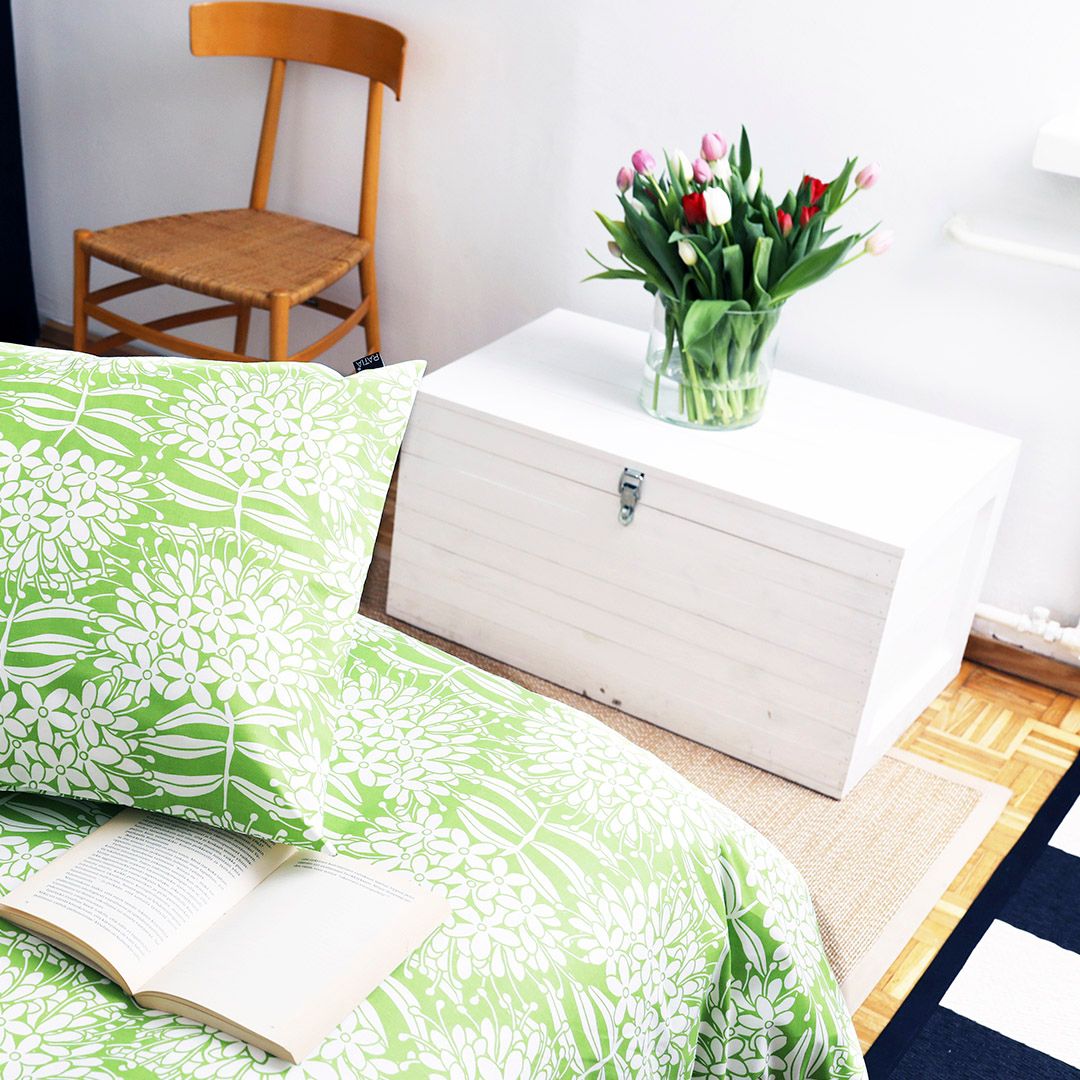 The brightening sunshine is a delight as we approach midsummer. Light colours and bright tones reflect the light flooding through windows to all corners of interiors. Natural materials such as wood, linen and cotton are at their best in summer: simple is beautiful in interiors too.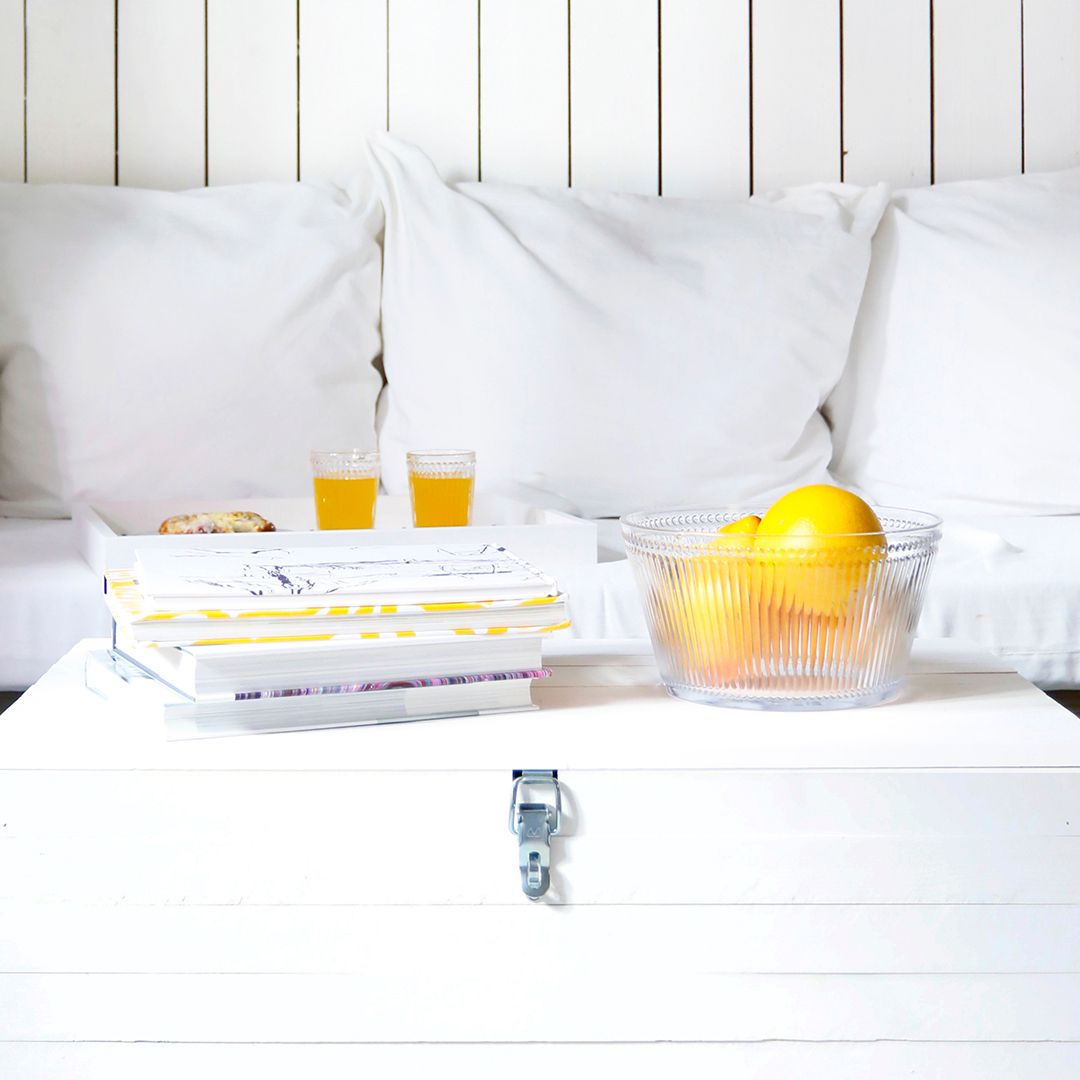 Beautiful jewellery is a lasting memento that delights recipients at end-of-term parties. It also serves as interior decor when boldly displayed in small bowls or hung on a wall. The basis for the faith, hope and love (FHL) pendant were some timeless thoughts written by the young Armi Ratia in her diary:
There is only one responsibility – beauty
There is only one reality – a dream
There is only one strength – love.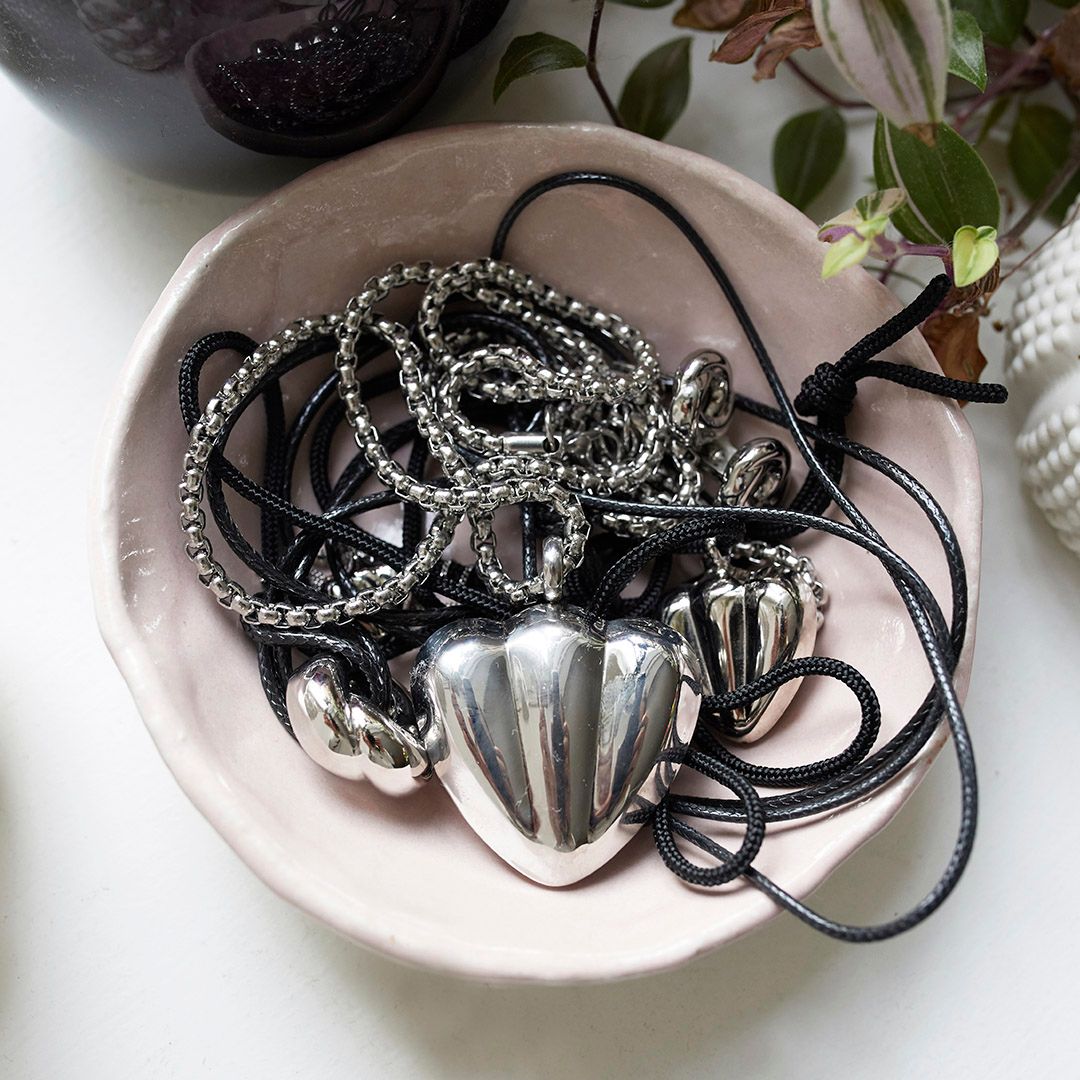 See our Instagram page for further sources of inspiration in the form of summer photos and mottos.