The timeless and bold selection of RATIA products will expand along with the launch of the new Laituri product lineƒ. The sizeable wooden bench and sturdy stool are versatile pieces of furniture well-suited for wet rooms as well as other rooms and summer cottages. The square-shaped sauna thermometer, on the other hand, is a beautiful and useful object suitable for every sauna.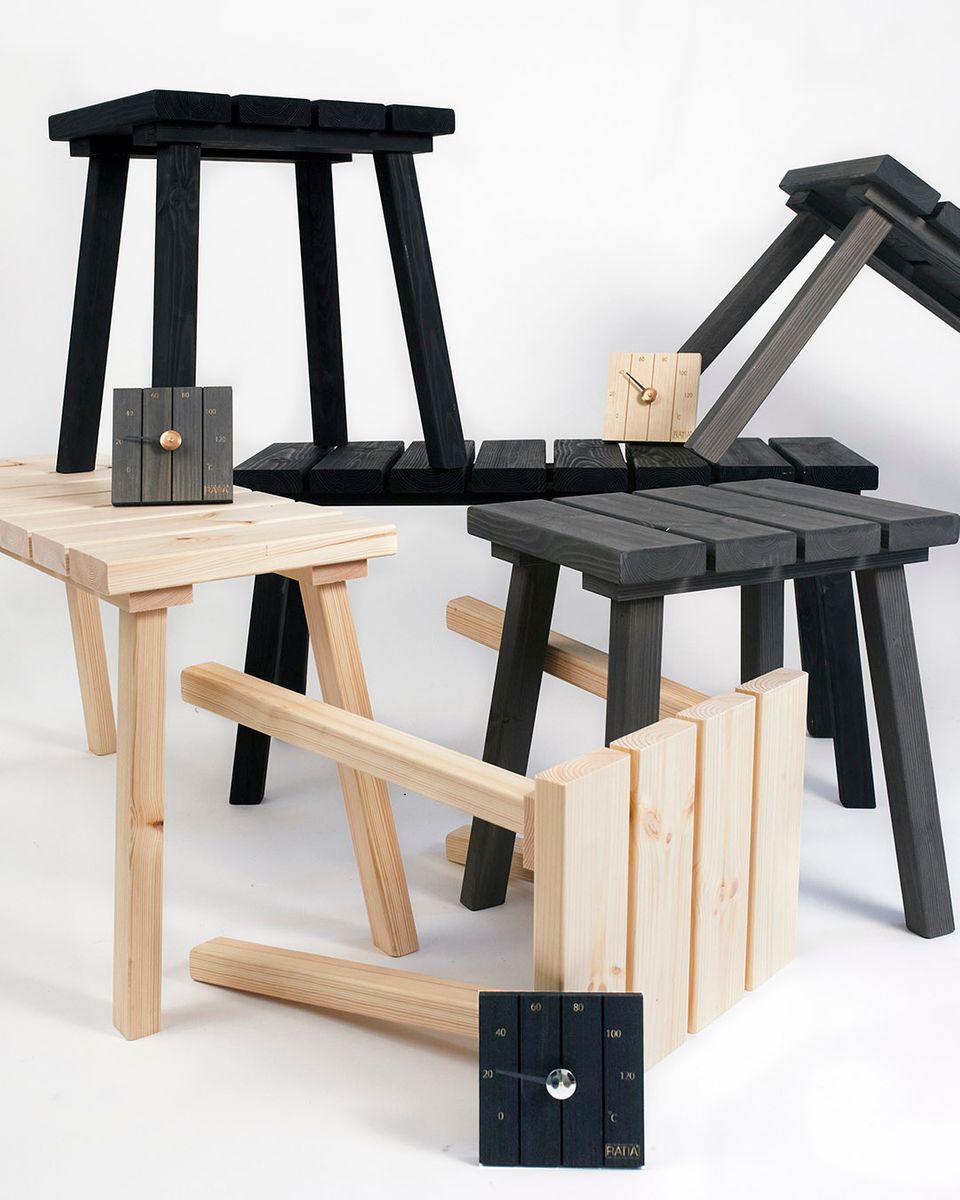 The Laituri products are made of Finnish pine at Pinetta-Tuote Oy's factory in Salo, Finland, and they have been granted the Key Flag Symbol. Pinetta-Tuote is one of RATIA's oldest partners, and the products in the already classic Saaristo collection, such as chests and small interior design objects, are made in the same factory.
"Customers have asked for a new line of wooden sauna products for a long time, and we are happy we are finally able to fulfil our customers' wishes," says Elina Lappi, RATIA's Office Director.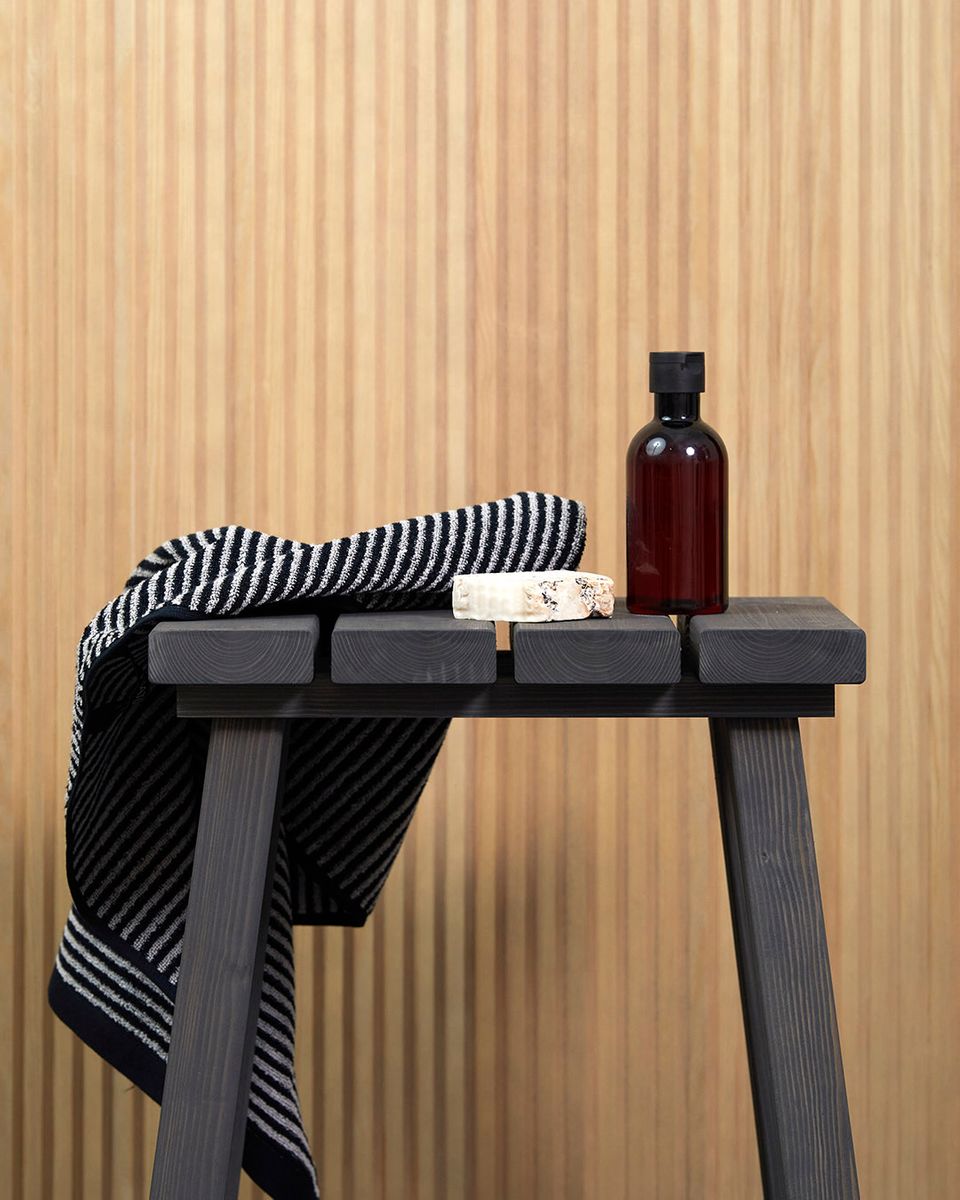 Wood is a material that increases wellbeing
The versatile and timeless Laituri products are designed by furniture designer and interior architect Marjut Nousiainen. The starting point for the design process was a Finnish cottage sauna setting in the summer at sunset.
Nousiainen says that she aims to design products that promote wellbeing, which is reflected in her material choices, for example. Ever since her studies, wood has been an important material to Nousiainen.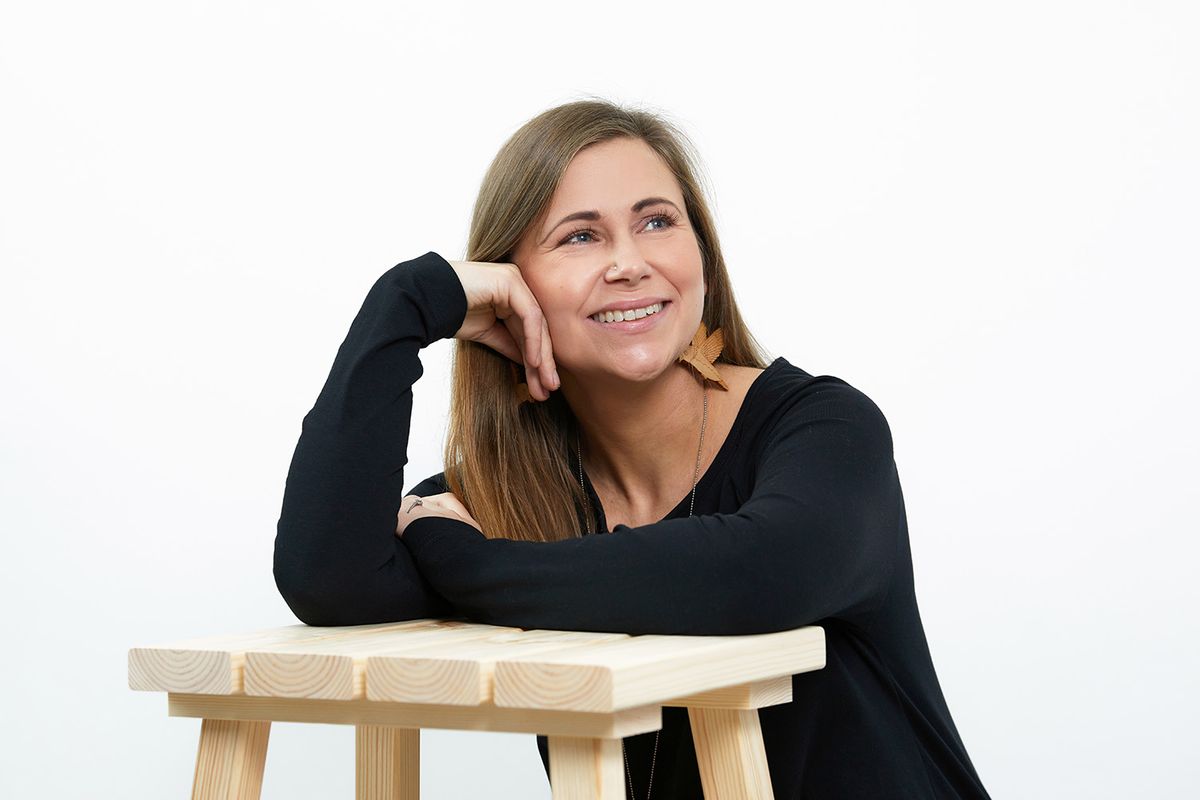 Just as much time has passed since Nousiainen designed her first stools and went to show them at RATIA's design studio when she applied for a trainee position there. She got the job. Now, this collaboration continues with the new Laituri production line.
"Wood is an ancient, familiar and beloved material that has a significant impact on wellbeing. According to studies, touching and looking at wood evokes more positive feelings than touching and looking at plastic, for example. Using wood in interior design can, among other things, reduce stress levels and improve productivity," she continues.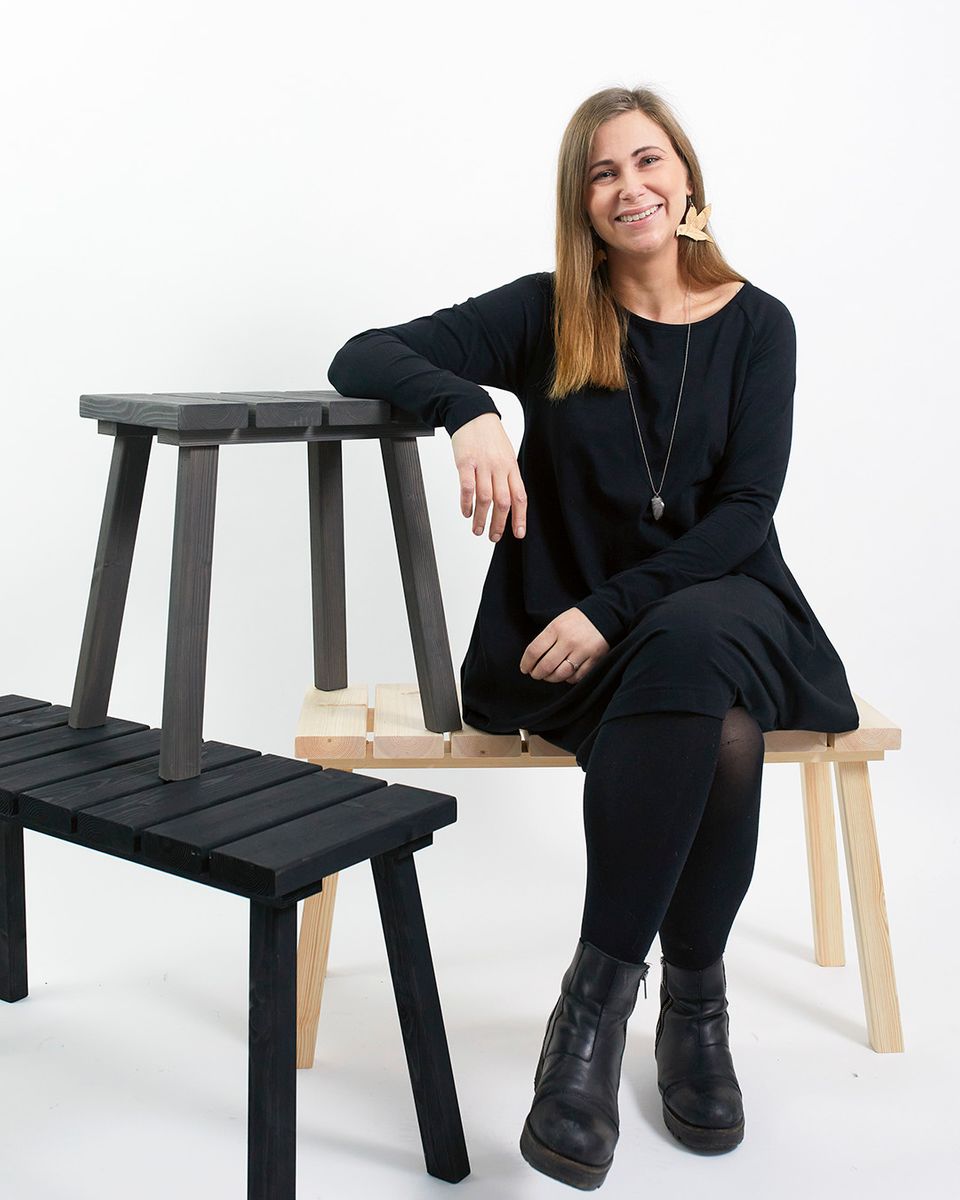 Inspired by a timeless natural setting
Nousiainen also has a broader interest in the design of restorative environments, i.e., influencing living and working environments in a way that increases wellbeing.
For the same reason, Nousiainen is currently living in rural Lempäälä, where she moved with her family from the busiest part of the country's capital, Helsinki. The rural landscape surrounding the designer's home inspires her and provides a premise for her work. Nature also inspired her to design the Laituri product line.
"A grey, old jetty, a good feeling and damp footprints on the jetty's surface – that's what gave me the idea for the product line. The design is minimalist and streamlined, and the products go well with the unpretentious and simple style of RATIA," sums up Nousiainen.
The products in the Laituri sauna product line are made of durable pine and are available in black, pine and grey. The products are manufactured in Finland by RATIA's long-term partner Pinetta-Tuote Oy. The prices range from €19 to €129.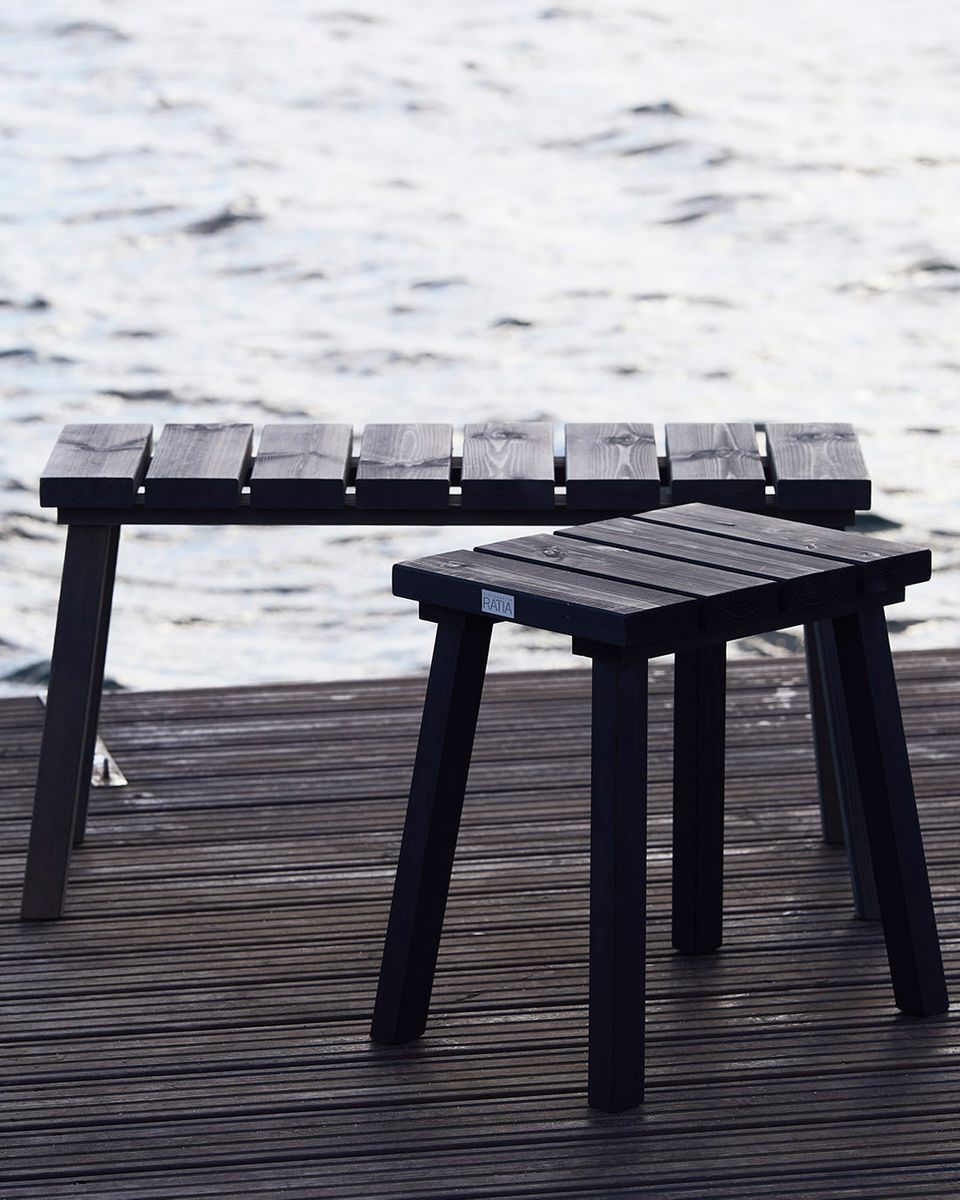 Stool
pine RRP EUR 79.00
black and grey RRP EUR 89.00
Bench
pine RRP EUR 119.00
black and grey RRP EUR 129.00
Sauna thermometer
pine RRP EUR 19.00
black and grey RRP EUR 19.00