Our new patterns are impressive creations, and we now want to present them to you. We organised a day's shoot bringing together the new patterns of RATIA's daywear collection.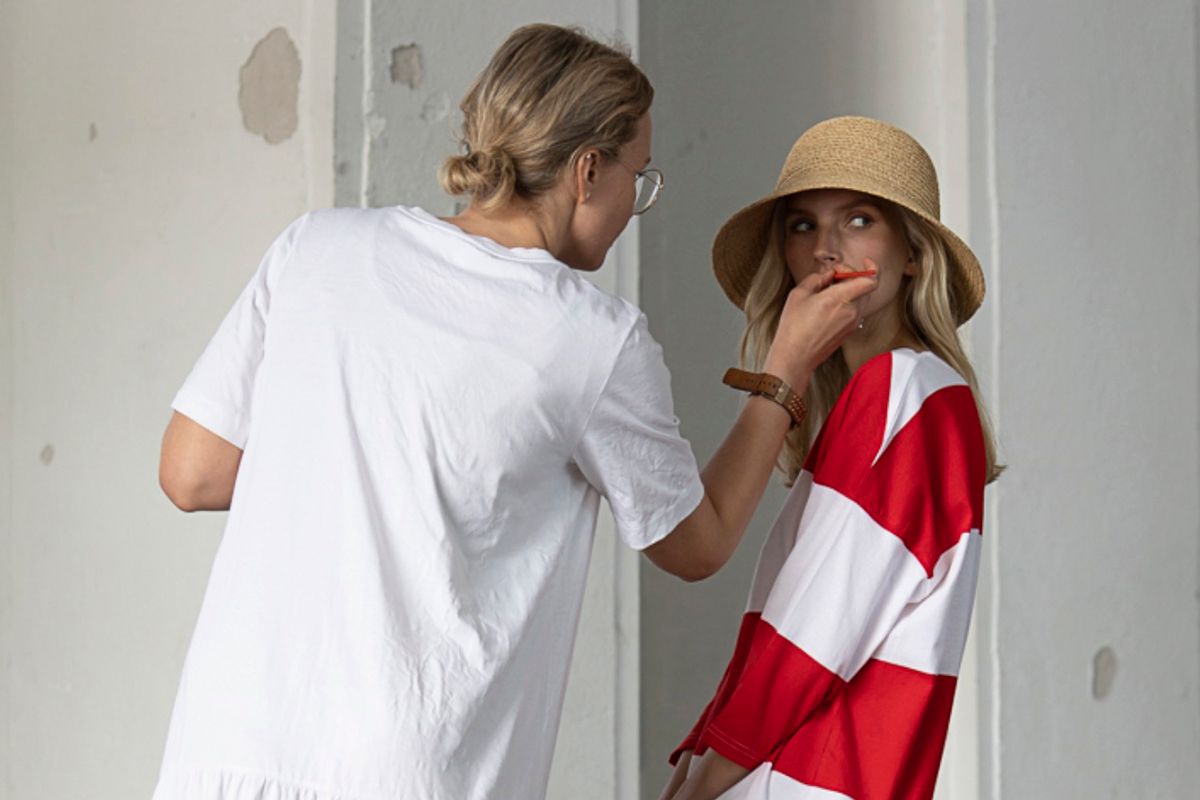 During the day, make-up artist Aino-Sofia Kojonen created naturally beautiful make-up looks and hair styles for model Eveliina Lehtisalo. Closeness to nature and timelessness are the basic ideas of RATIA's design philosophy.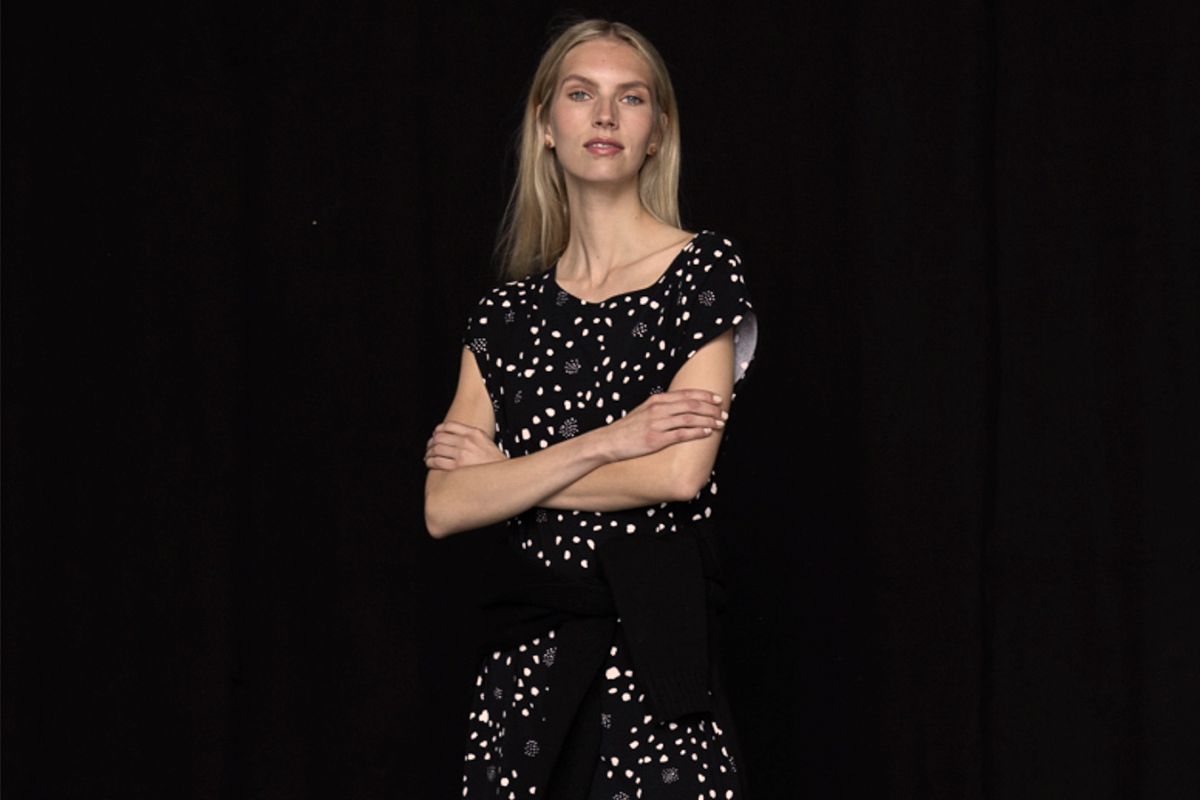 RATIA and light have always gone hand in hand. We always experiment with new combinations open-mindedly in creative design, which is why we wanted to see how the opposite of light, darkness, suits RATIA. This resulted in the dark and dramatic shot starring the Beatrice dress. The beautiful drops of light of the new Poppy Dot pattern shine magnificently when combined with black. The pattern is designed by Jiaxuan Xu.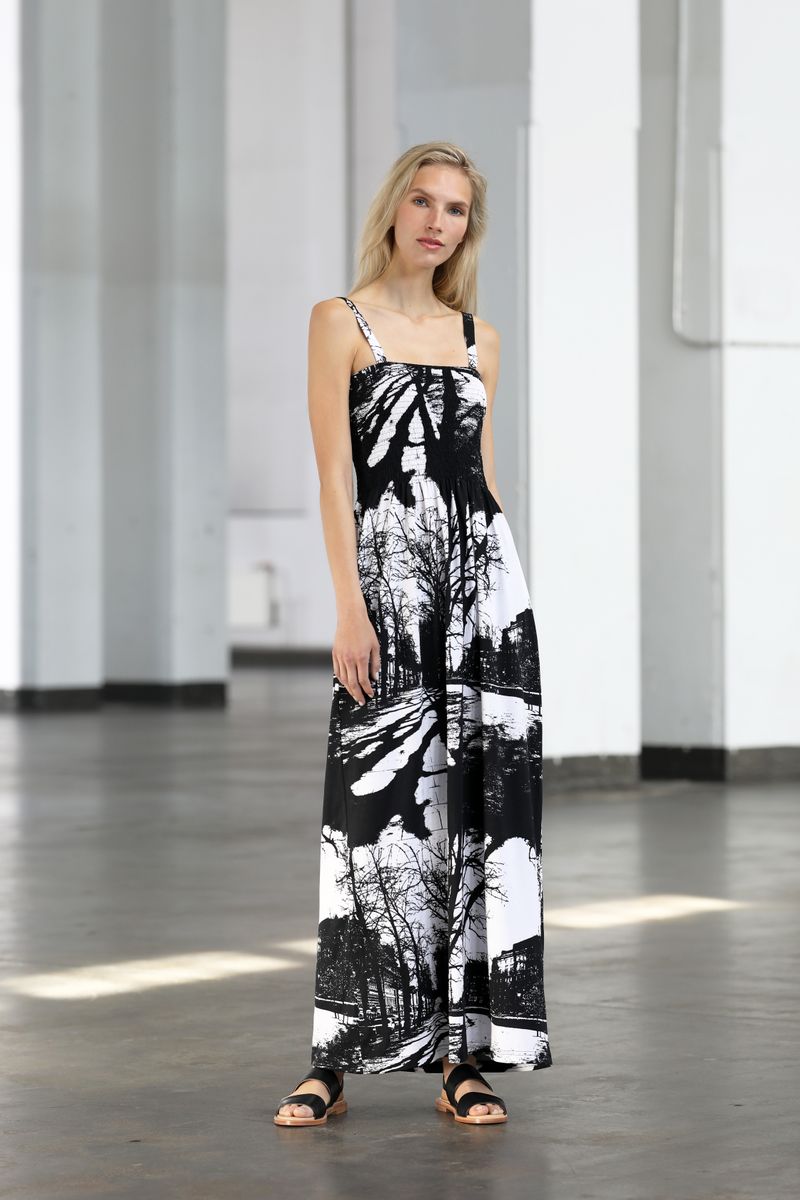 The Tuuli dress, starring in the shot, hides one of the best-known park areas in Finland. The pattern is aptly called Espa, and the dress is perfect for summer occasions in the park, for example, in Esplanadi. The legendary Espa pattern is designed by RATIA's Head Designer Eeva Mela.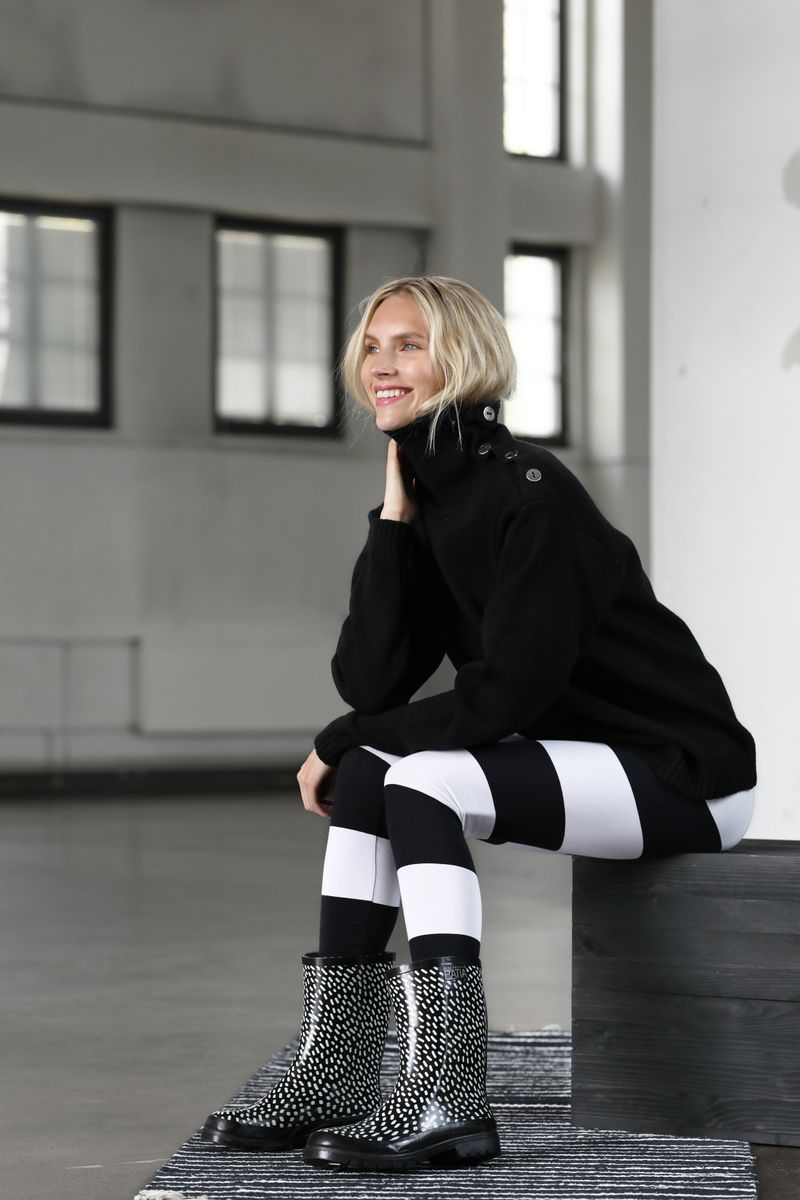 The classic pullover also reached the spotlight during the day's shoot. The archipelago pullover is the favourite of RATIA's founder Ristomatti, and he can be spotted wearing it regardless of the season. The vision of Mirkka Siusluoto, who was responsible for styling, was stunningly captured in the picture.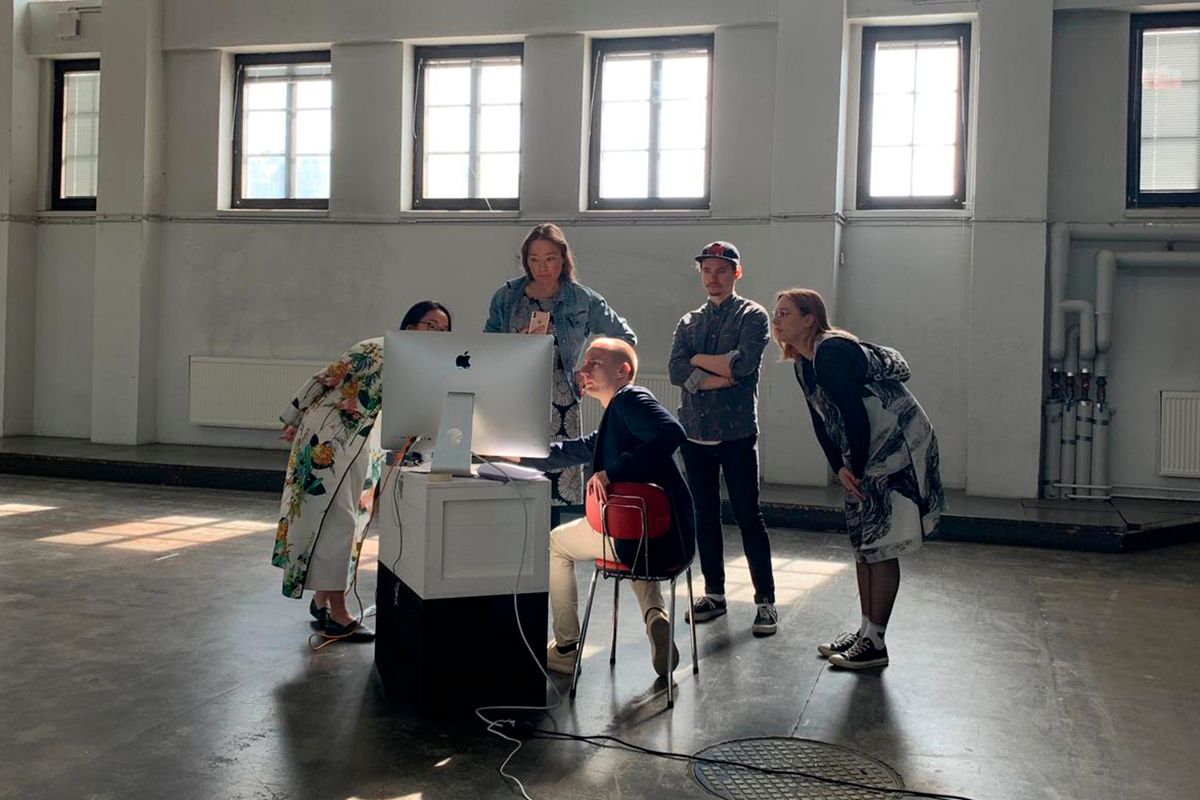 Just like in the design work of our patterns, behind every picture is a large team that has carefully thought out every detail.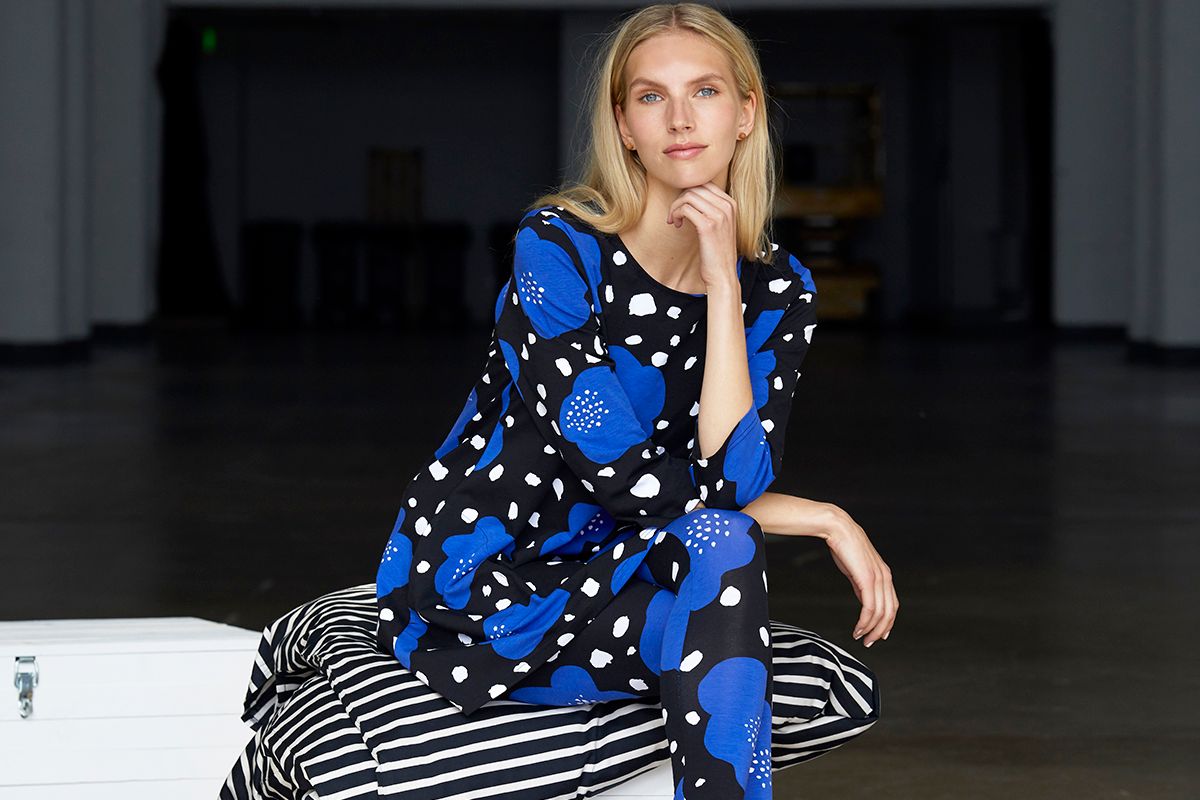 The versatility of the fresh patterns and practical designs suits festivities and everyday life alike. We predict that the bright blue Poppyland pattern will be a hit this summer and autumn. The Poppyland pattern is designed by Jiaxuan Xu.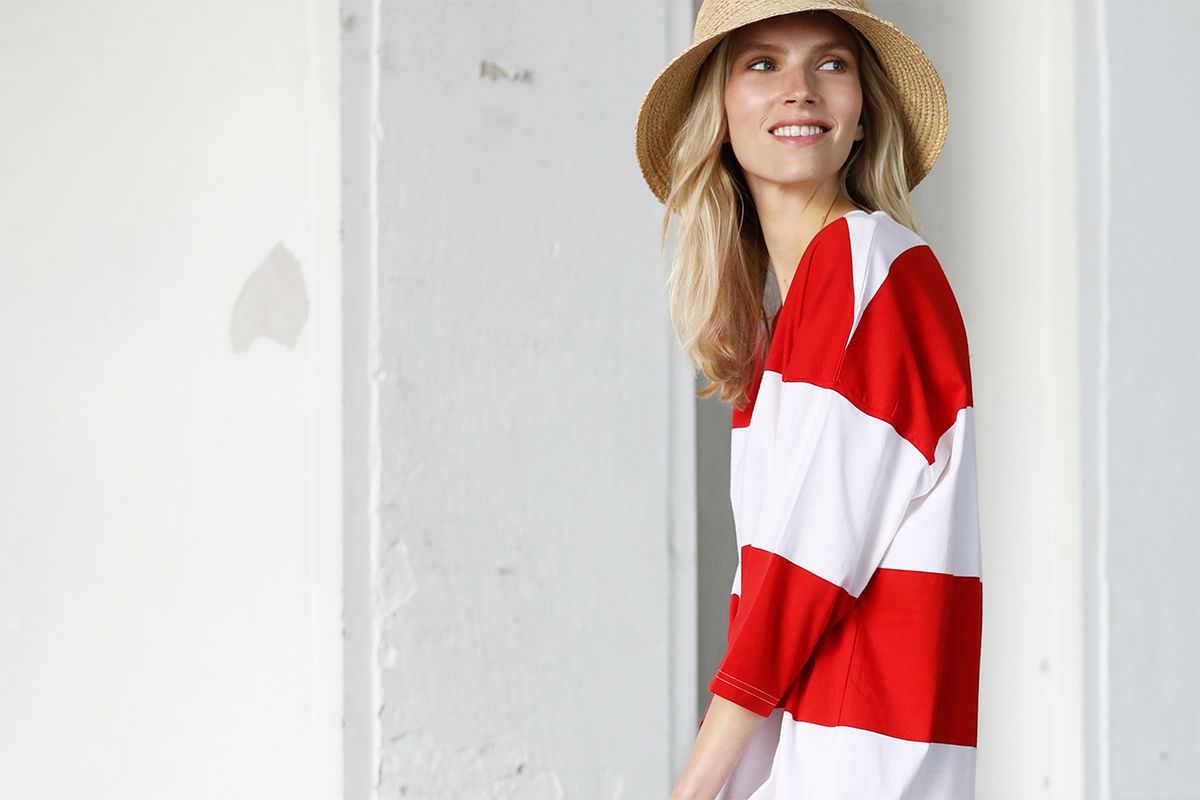 Photographer Laura Iisalo was able to brilliantly capture the nature of the collection: beautiful and practical outfits for everyday and festive occasions.
Find your favourites from the daywear collection in our retailer's online shop at Ratiashop.com.