We have launched a wide-ranging collection of fabrics and knitwear. Our new garments have a classic look with beautiful new details and the freshest new patterns from RATIA. The timelessness of their design makes the clothes suitable for everyone, and they can be combined boldly to create different styles.
Combine boldly
Practical RATIA clothing is easy to combine in a variety of styles, materials and colours. The style-conscious Sikke Sumari shows how well the new collections combine with Finns' best-loved everyday fashion.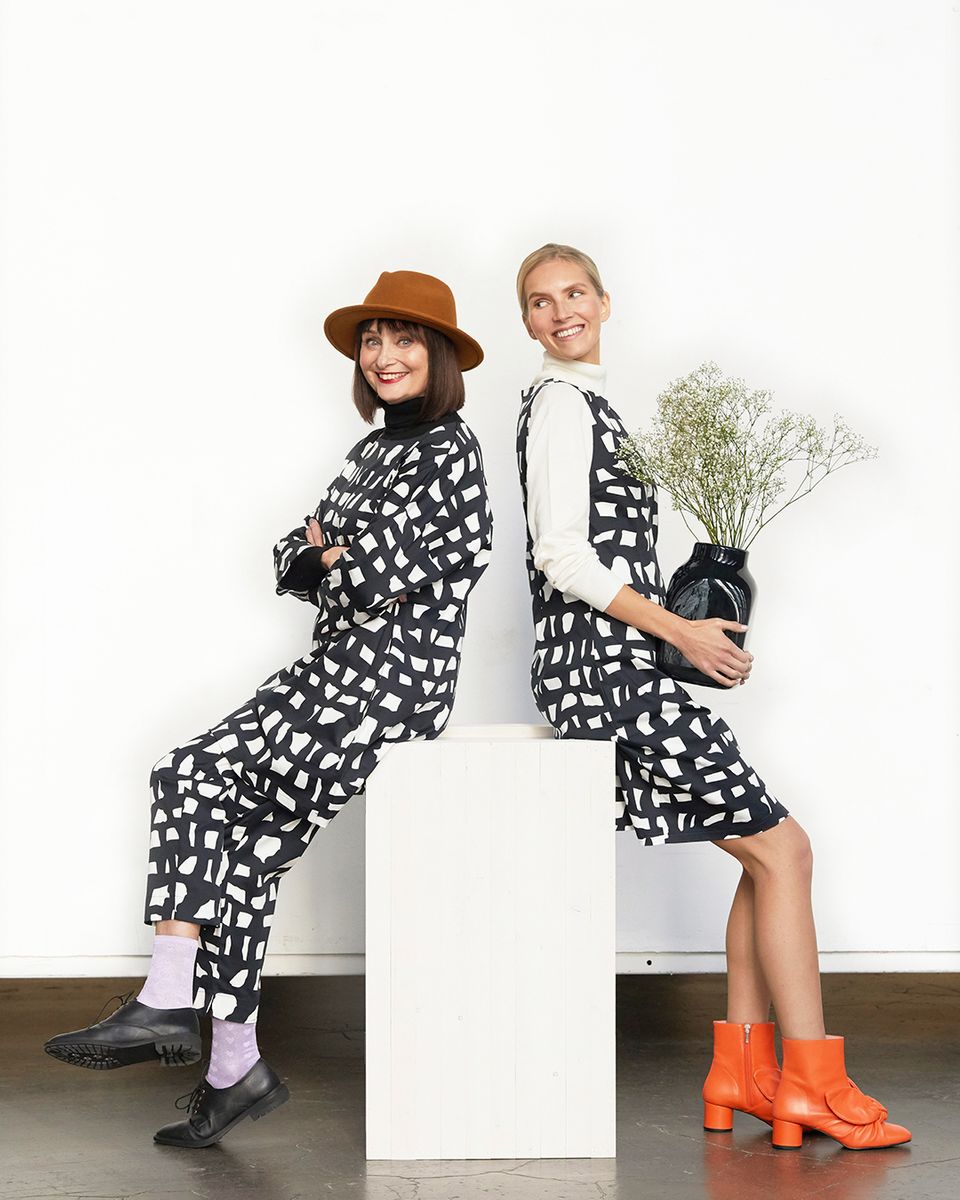 The fabric used for the new collection is easy-care and comfortable cotton with 3% spandex. Spandex gives the fabric elasticity, so the items can be used to add a splash of colour to busy days at the office.
The black and white Block pattern featured in the collection is by Jiaxuan Xu. With Block, the designer wanted to create a pattern that is both timeless and modern. This graphic pattern is inspired by cracked ice formations on the frozen sea, which form irregular patterns when they glitter in the spring sun.
The clothes easily adapt to winter use when you wear a soft and warm polo neck underneath, for example. Combine a Block-patterned tunic with trousers for a party, to make an impression at remote celebrations in Sikke Sumari style.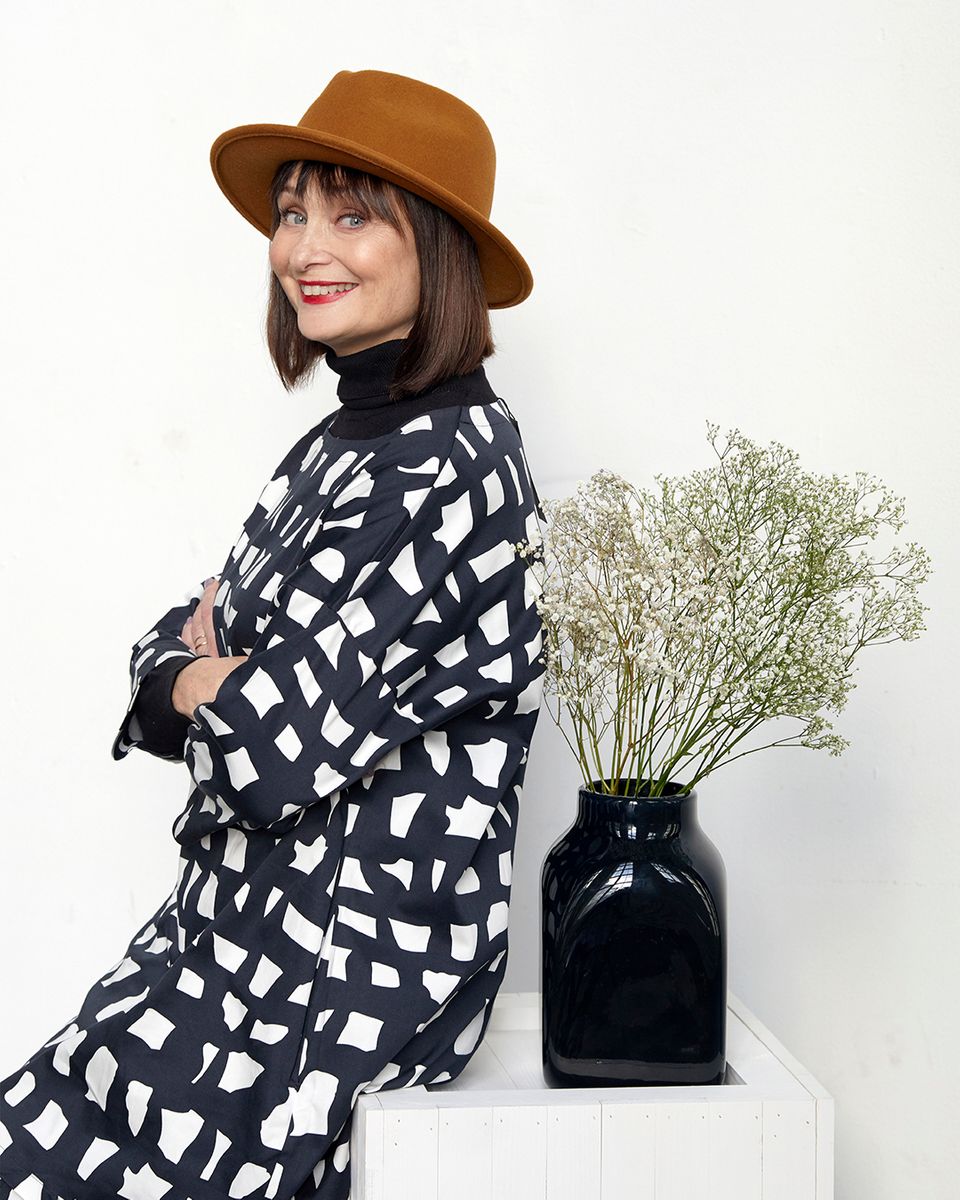 Practical knitwear can be casually worn with jeans
Timelessness, practicality and everyday durability are the values that have guided the design of RATIA's fashion collection. Casual, oversized garments are the key to ensuring that knitwear can be worn by anyone.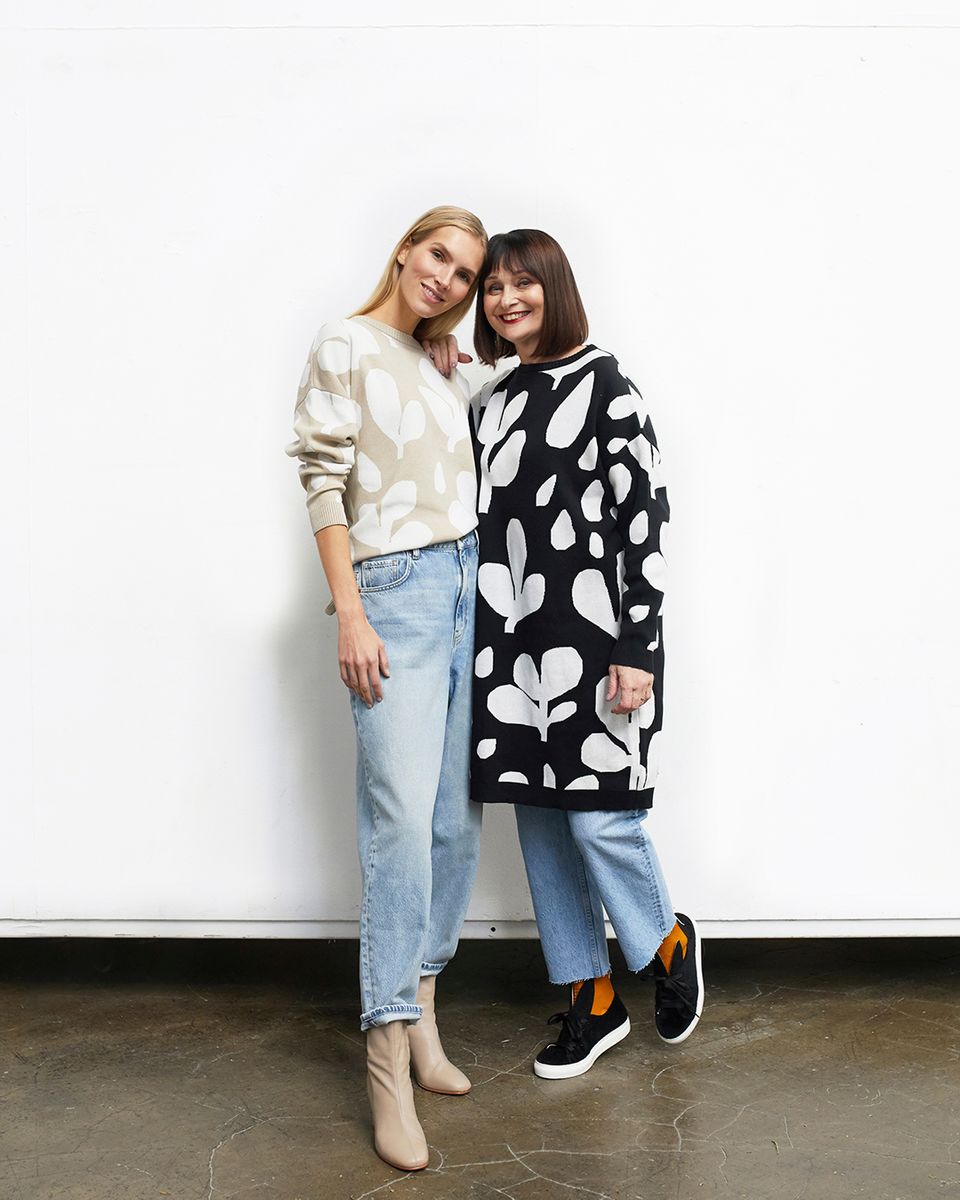 Made of organic cotton, the knitwear collected is also adorned with the Rain pattern designed by Jiaxuan Xu. The pattern was originally inspired by the beauty of nature rousing from its winter hibernation.
Knitted garments in putty and black-and-white tones include cardigans, shirts and tunics, among other items. The knitwear is stylishly but casually oversized, for easy combination with other clothes in the collection.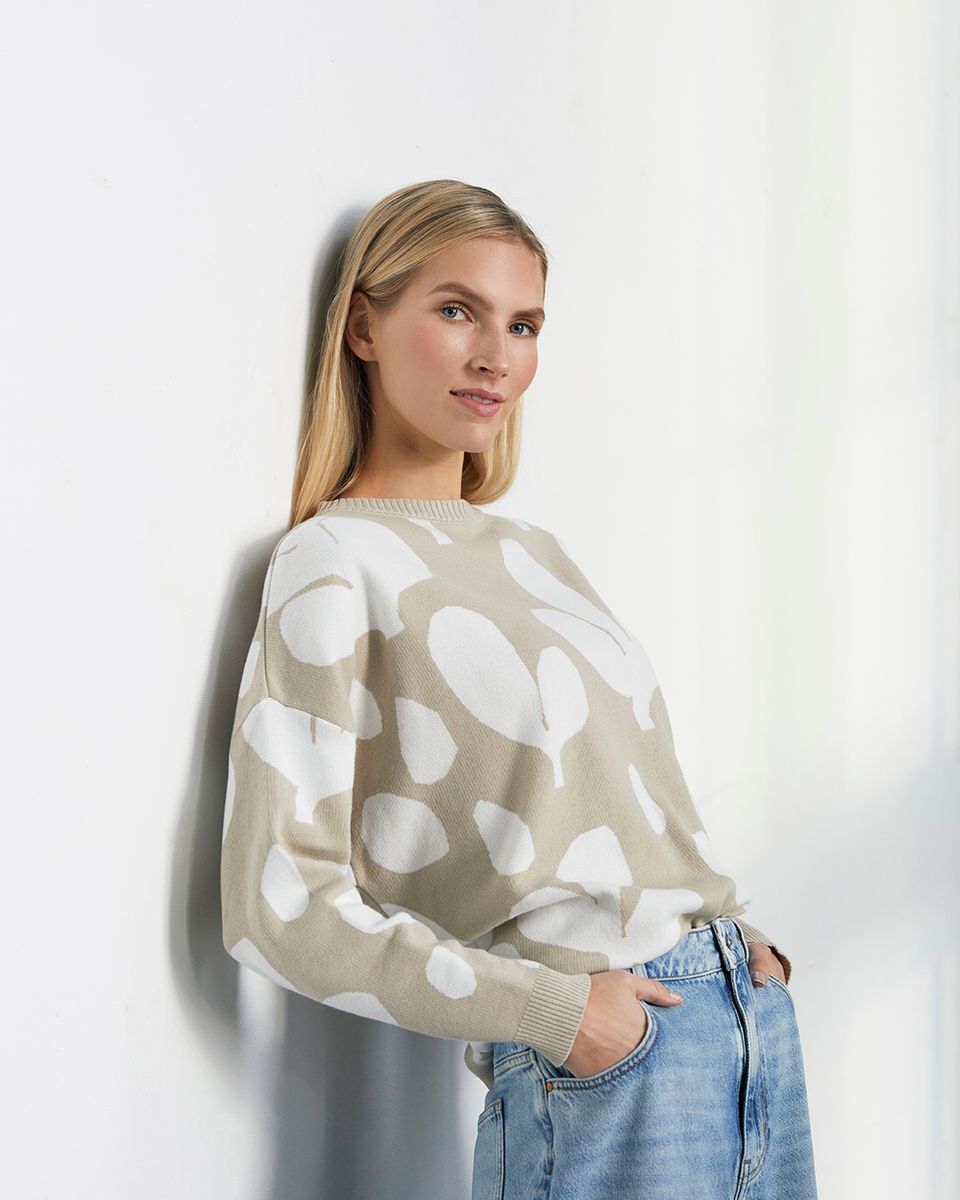 Jeans in particular are suitable for combining with a variety of knitwear. Wrap a jersey slightly around the top of high-waisted jeans or wear a knitted jersey with wide-legged jeans and trainers.
The maxi-striped cardigan and tunic, a RATIA classic, is now available in blueberry and white, as well as black and white. Wear a comfy and relaxed ensemble by combining a cardigan with a tricot shirt, jeans and striped socks.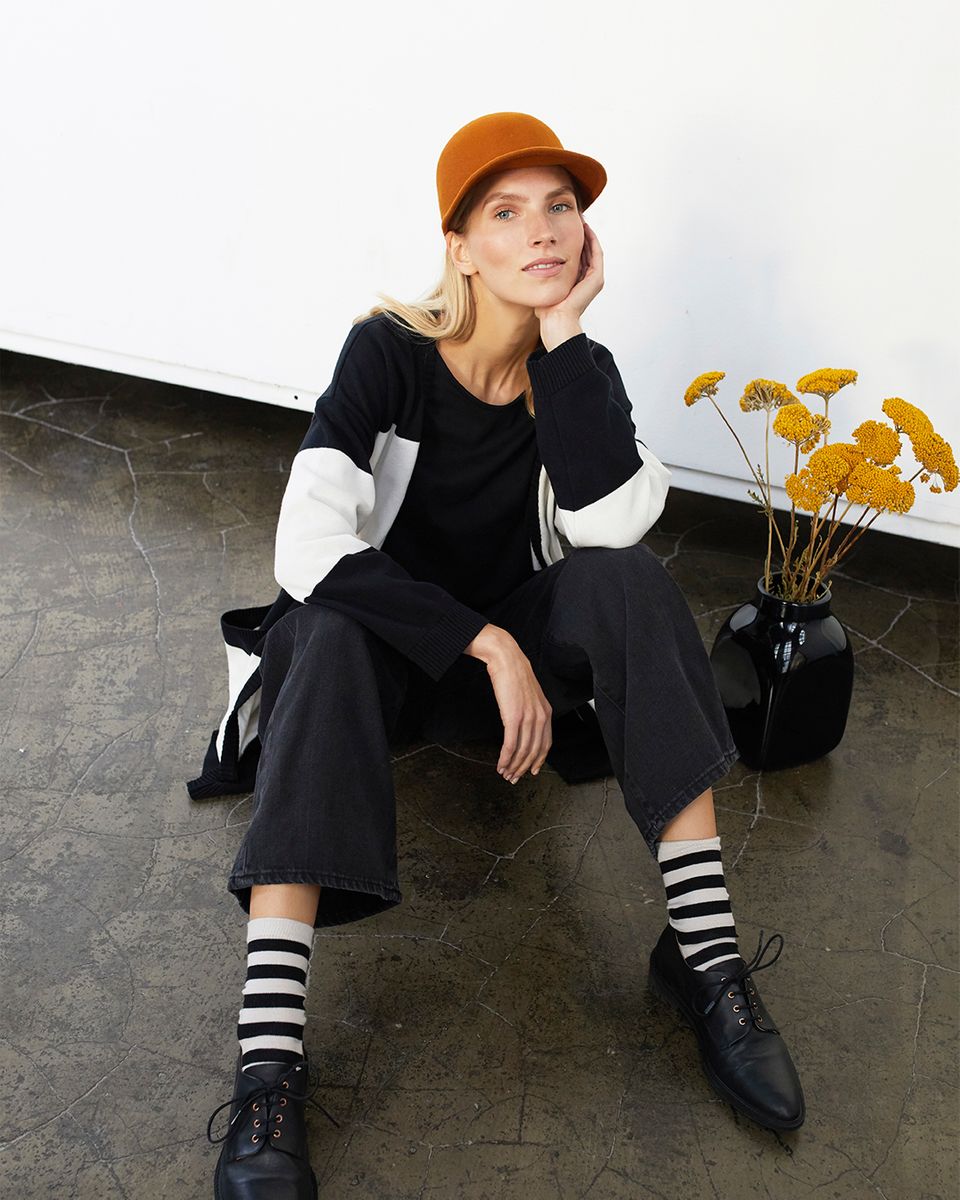 Timeless RATIA fashion will faithfully accompany you during the small joys of life. Bookmark us for unforgettable moments on Instagram and Facebook @ratiadesign!