Many trends have come and gone during the 20-year history of Design Studio RATIA, and the world has been changing at an ever-increasing pace. RATIA has held its own amid this, by keeping up with the times and focusing on the one thing that lasts: beautiful and functional day-to-day design.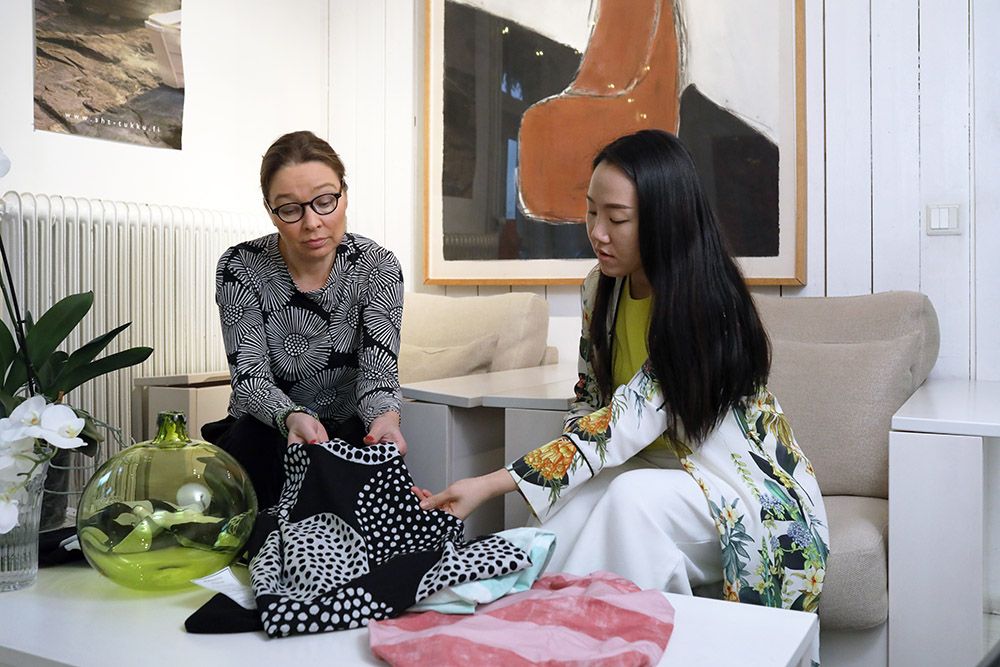 One of the high points of last year was the introduction of two top names to the RATIA design team. Aalto University graduate, designer Yesul Woo, and Young Designer of the Year, Laura Väre, brought new vision and expertise to the design studio; the work of both designers will be seen in 2020.
The aim in 2020 is to offer a more varied selection of timelessly beautiful RATIA products, both as interior decoration items and as clothing.
"RATIA towels and bathroom and night attire are well known by consumers, and form a kind of foundation for us. However, for some years we have focused on women's daily clothing, and the next logical and obvious step would be to widen our children's and men's selections," says RATIA's Director of Design Eeva Mela.
Indeed, RATIA will launch a new children's range, designed by Yesul Woo, which will have colourful and playful patterns inspired by nature. This long-awaited range will be created using Öko-tex-certified cotton by RATIA's long-term partner, BlackModa: the prototypes are currently being made.
The outdoor lanterns of the popular Archipelago collection will also be accompanied by interior decoration items. Väre, who joined RATIA in the autumn, will head the design of these new, minimalistic, modern items, which will mainly be made from wood in the Finnish Pinetta factory in Salo.
The common thread in all these projects is RATIA's ambitious aim of continuing to design timeless and functional items for daily use, which delight their users for decades.