In recent years, RATIA has invested intensively in design, which can be seen in the launch of new product groups and an even wider-ranging pattern selection. Lately, many new, eagerly-awaited RATIA products have found a place in many homes and wardrobes.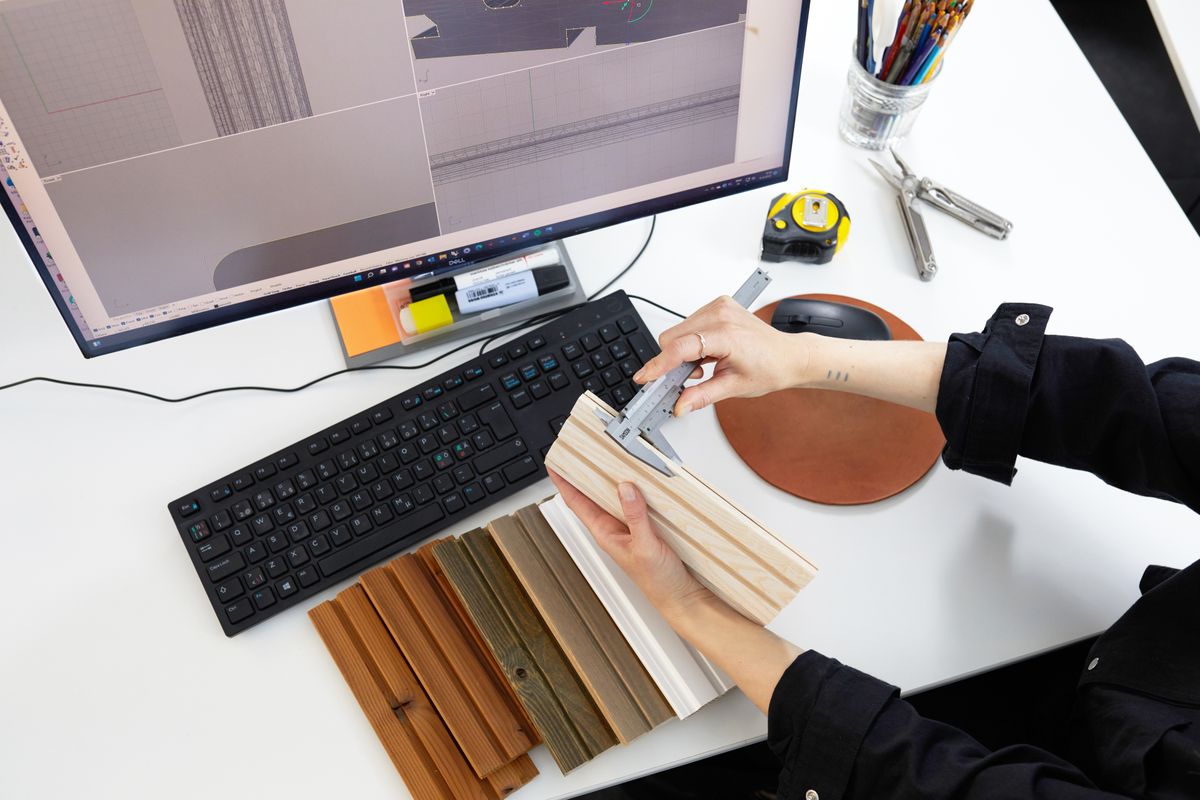 The PURO interior panel, created in collaboration between RATIA and Finnish company Siparila, was a big hit at the Habitare interior design fair in Helsinki in September 2022. We have also recently launched the wooden Unna kitchen products manufactured by the Finnish company Pinetta. Both collections are designed by RATIA designer Laura Väre.
In the near future, we will also introduce new additions to our daywear collection, and in the course of autumn and winter 2022 we will launch interior design products featuring colourful new patterns alongside well-loved classics.
At the heart of RATIA's design philosophy is honesty to ourselves and our customers alike, for practical and timeless items that make life easier.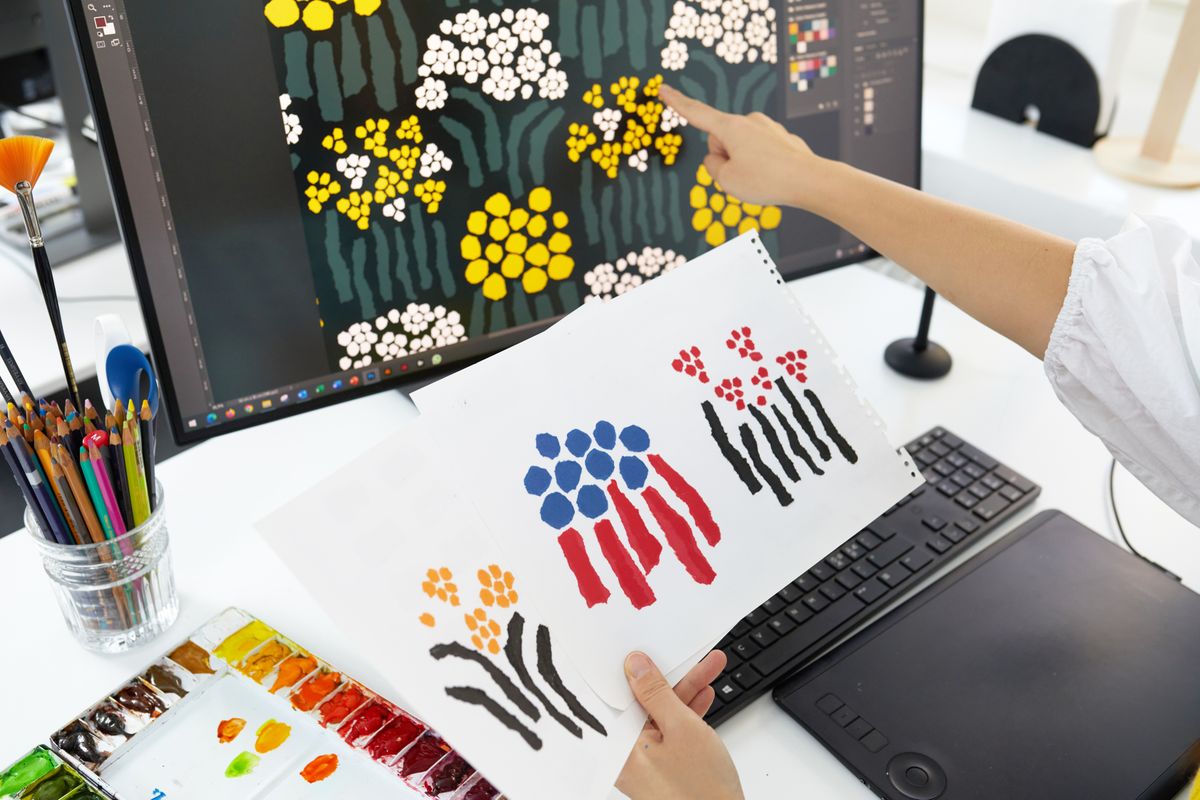 "To this day, our products are designed with the same mindset that the founder of our company, Ristomatti Ratia, has instilled in us by example: open-minded, curious and inventive. We are always ambitious about breaking into new markets," says Office Director Elina Lappi.
Meaningful products for ordinary people
Our office in Ullanlinna, Helsinki, is currently buzzing with activity, as we are designing our spring and summer collections for 2024. Completely new collaborations are on the cards, and additions to the existing RATIA collection in response to popular demand.
Even though RATIA designers work independently, they also collaborate closely. At the beginning of each new project, the team selects a theme and message for the collection, creates a mood board and selects the colours for the season.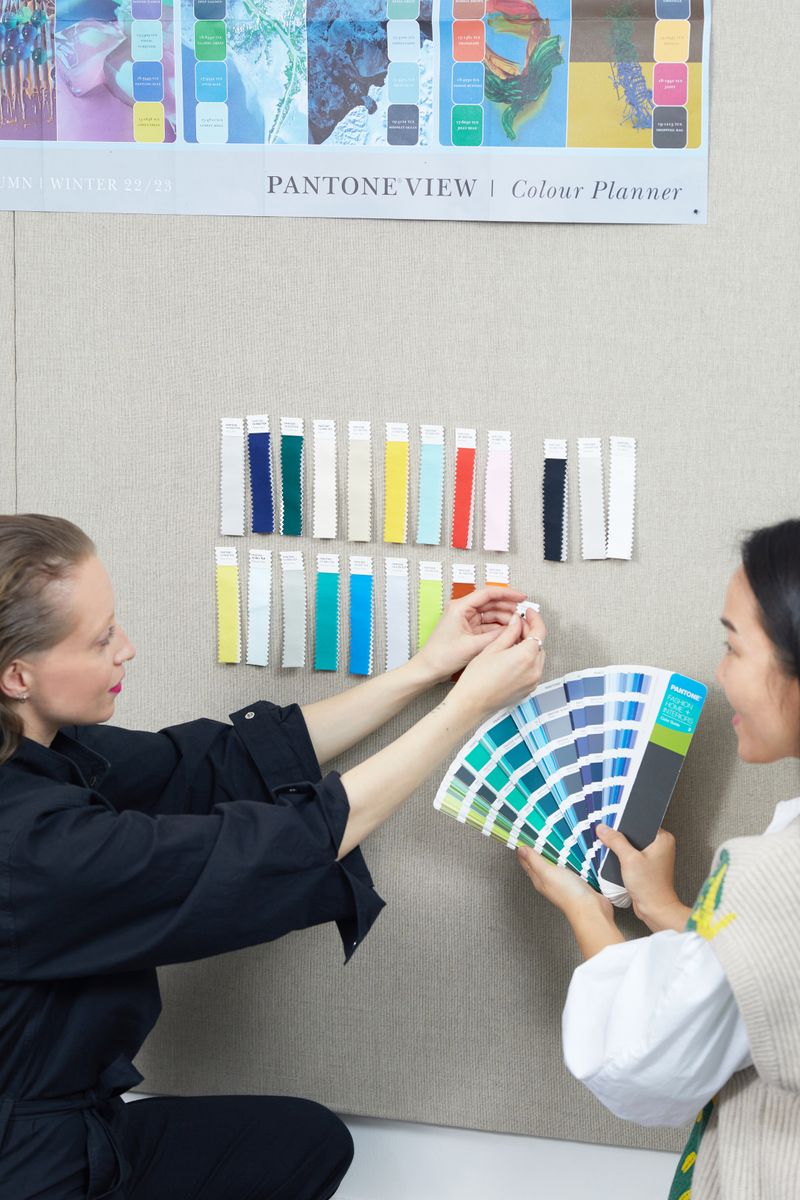 Now our team is working on the collection for spring/summer 2024. The theme and colours for each season are always decided together.
Once the broad outline has been defined, the team selects the existing, classic patterns to be given new, seasonal colours. In addition, every collection also contains completely new designs.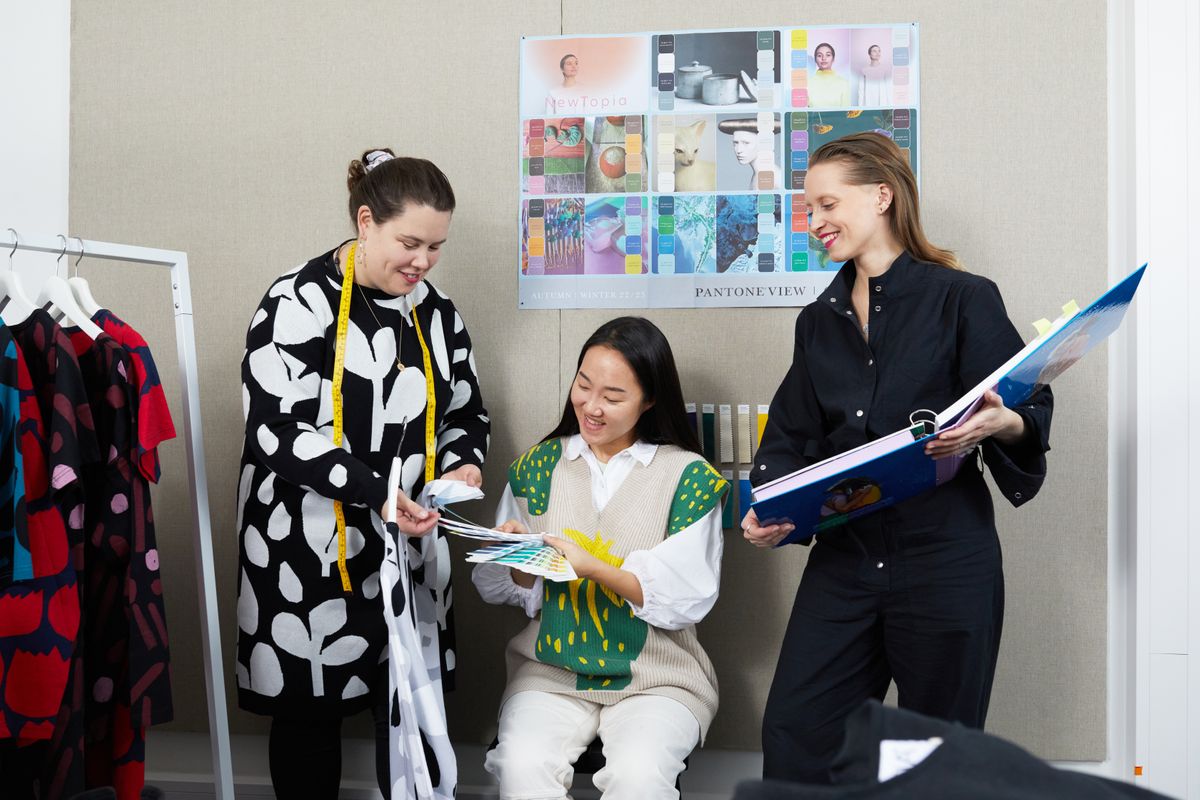 Designer Laura Väre is inspired by the theme of future collections and the creation of new patterns. She is passionate about learning new techniques and hopes to create a new pattern in collaboration with Amina Saada and Yesul Woo. Read more about Laura's work here.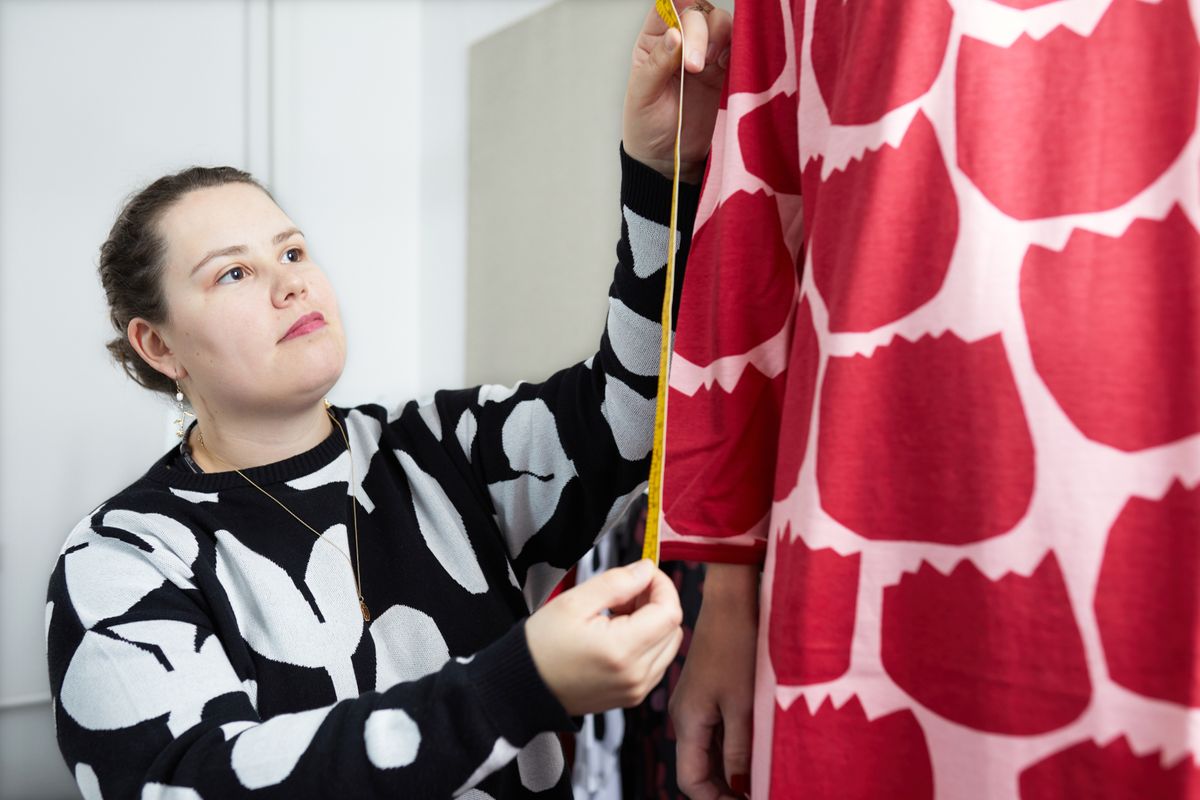 Amina Saada, who has a degree in Fashion Design from Aalto University, is the newest member of RATIA's design team! Her work involves designing patterns and clothing.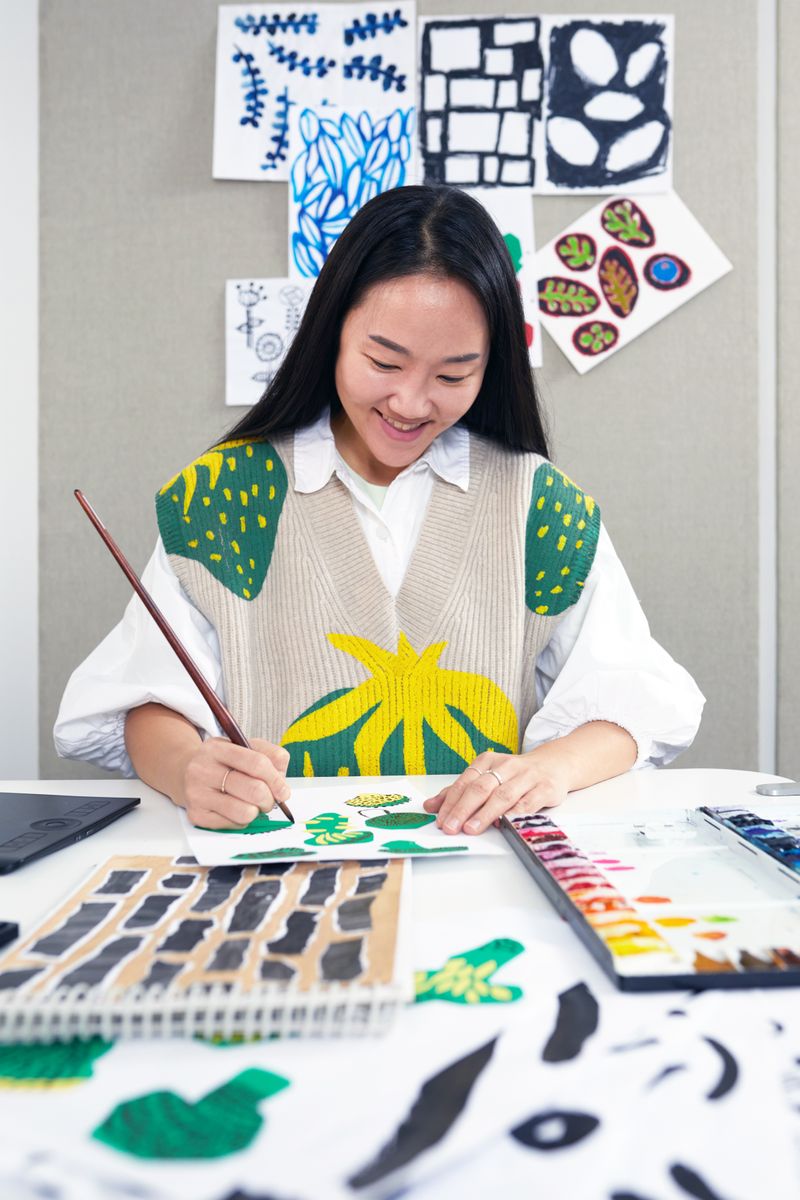 Many of the popular RATIA patterns are designed by Yesul Woo, and are featured on interior design as well as clothing. Read more about Yesul's work here.
"RATIA offers a timeless selection of quality designs of many sorts, including textiles, wellington boots, postcards and wooden mobile phone cases. We intend to stick firmly to our chosen path – designing meaningful products for ordinary people," says Lappi.