Quality bath-wear and nightgowns are perennial Christmas favourites. This year, traditional stripes will be joined by new patterns for the whole family. Nightgowns are great for a day of relaxation: the best Christmas is a relaxing one!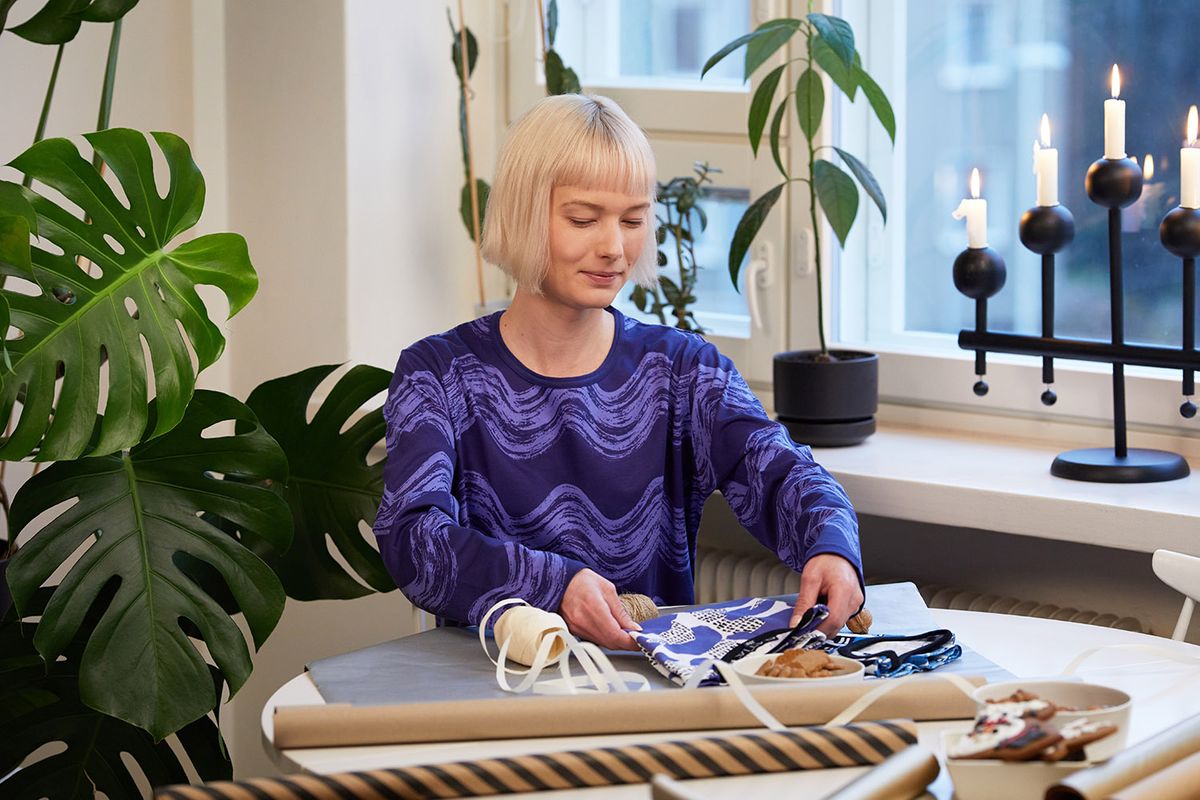 The new Meri pattern, which was inspired by sea fragrances, surging waves and surf, adorns a diverse nightwear collection. Leisurewear with the Meri pattern is made of 100 per cent cotton and is wonderfully snug for Christmas holiday relaxation! The pattern was designed by Eeva Mela, and Meri products are available from our online store (Ratiashop.com).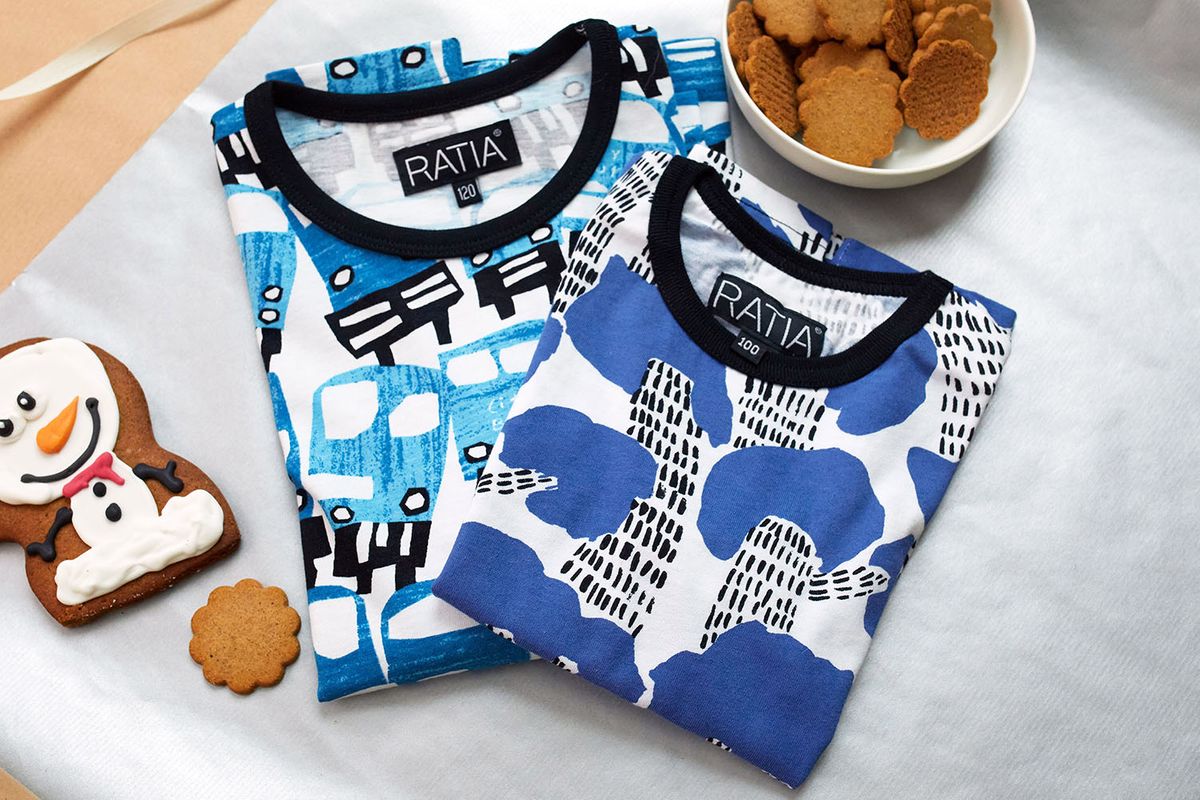 Busy buses, forest trees and strawberries are featured on our new, irresistible nightgowns for children. The Citybus pattern is by Yesul Woo and the Metsä pattern by Xu Jiaxuan. The graphic Metsä patterns feature on black and white nightgowns with blue or pink tones. These playful children's nightgowns are available from Prisma's clothing range!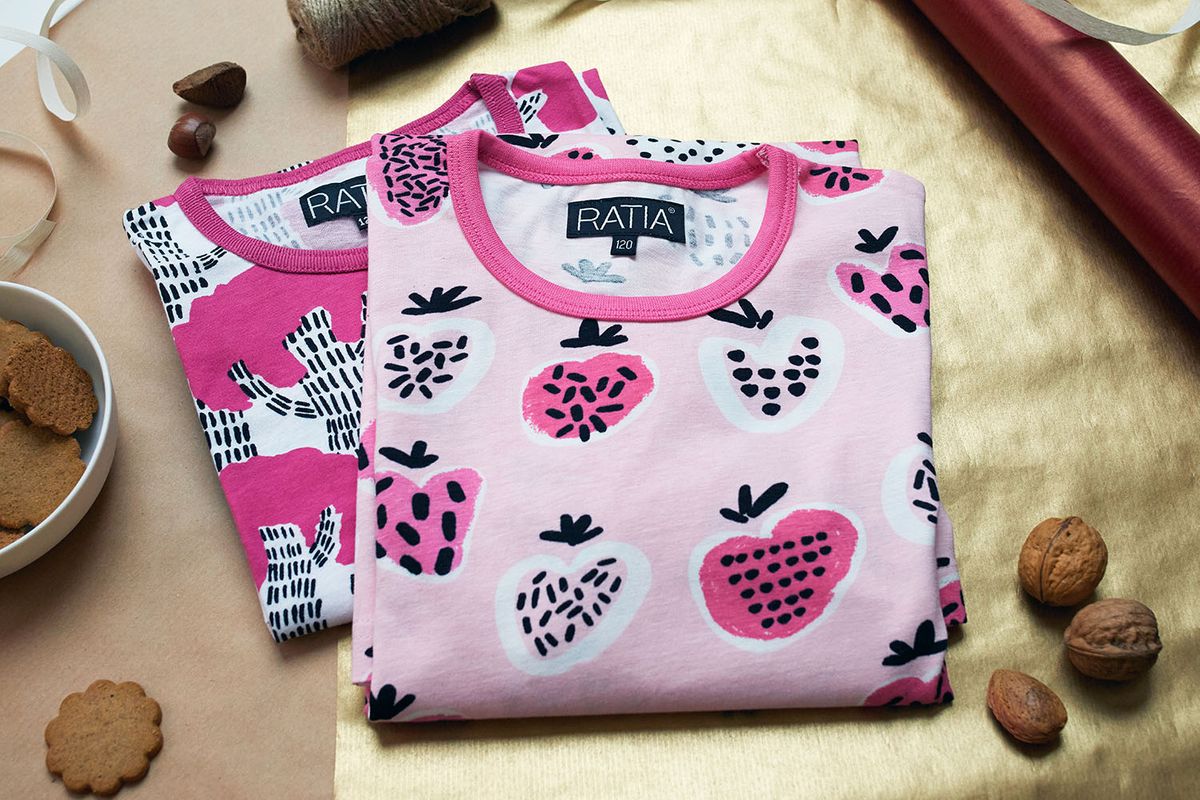 The adorable pink nightgowns are reminiscent of the sweetest strawberries and forest fun of last summer. The delectable Strawberry Heart pattern was designed by Yesul Woo. These delicate colours are also available in Prisma's nightwear selection for children.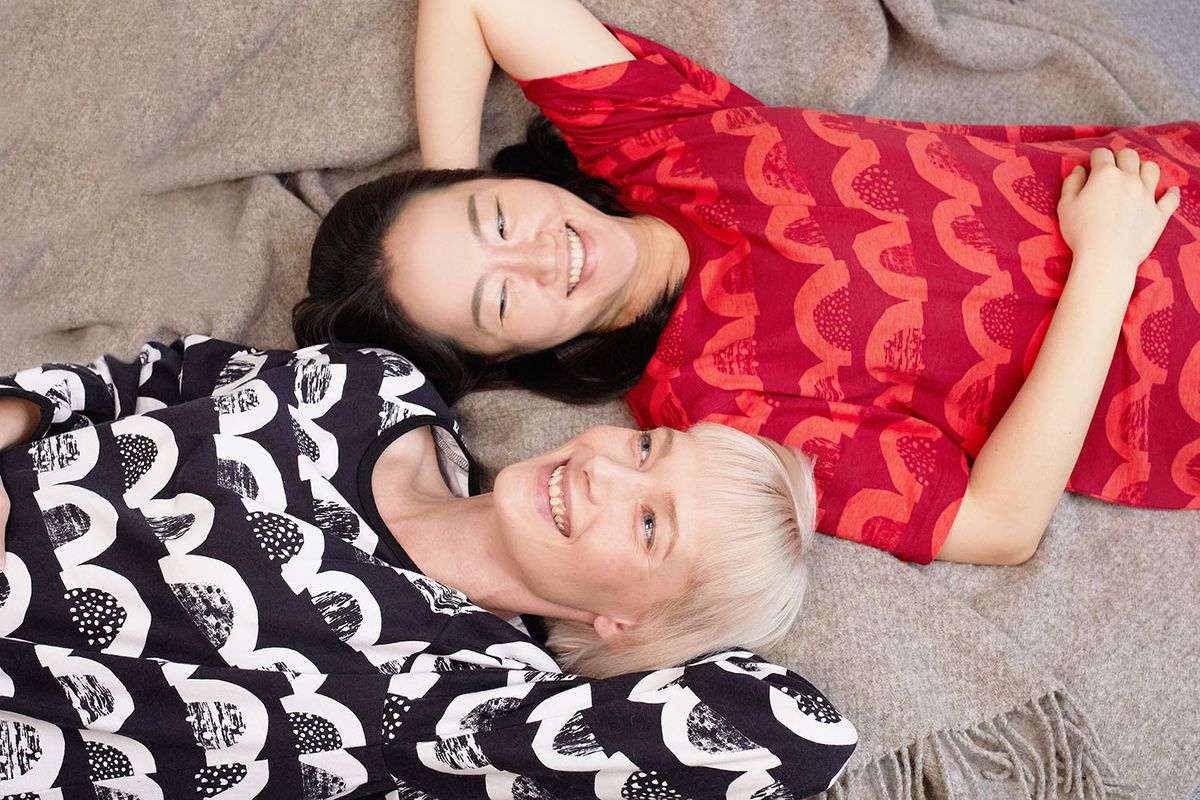 Inspired by winter magic, Igloo-pattern nightgowns are available in stylish black and cheerful red. This winter pattern was designed by Yesul Woo, and the nightgown can be purchased from K-Citymarket.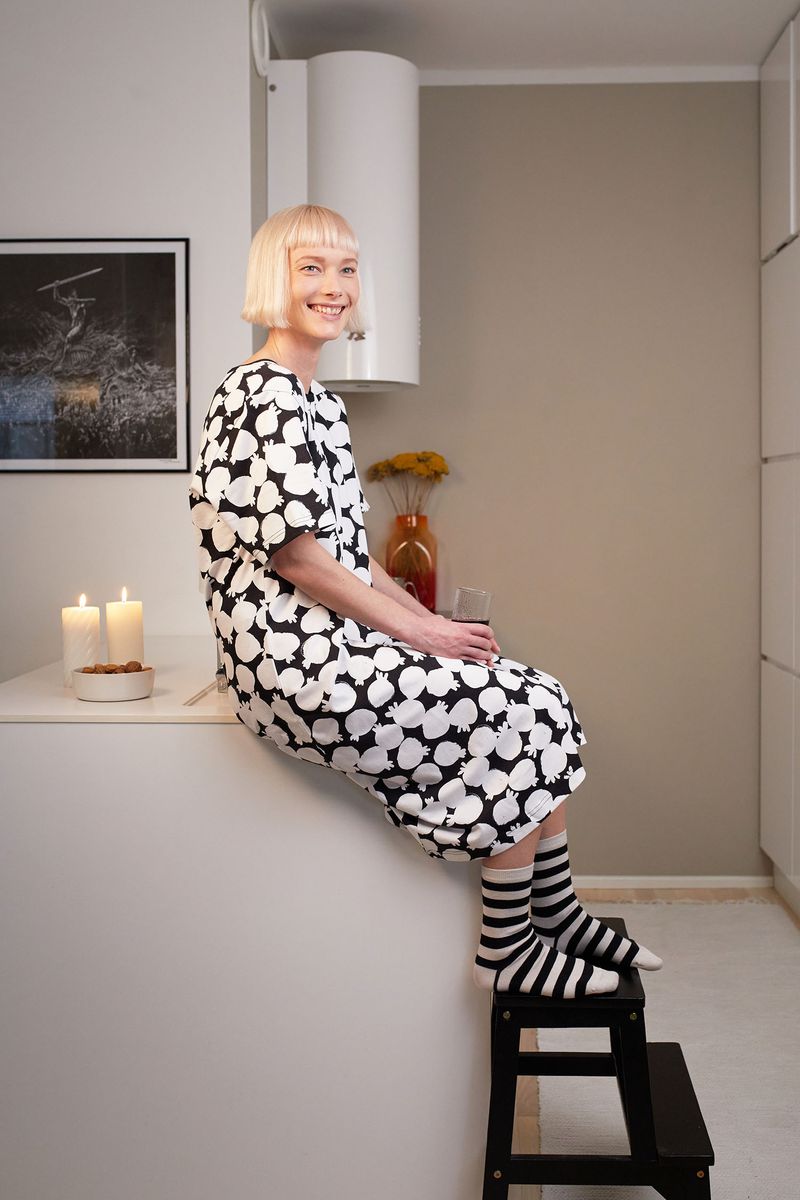 Finnish blueberries are given the starring role in the cheerful Berrybubble pattern. The pattern adorns cotton terry towels, as well as the nightgown. Yesul Woo has created a beautiful pattern from the Finnish people's favourite berry. Nightwear for relaxing moments at home is available from Sokos, and the terry towels can be bought in Prisma.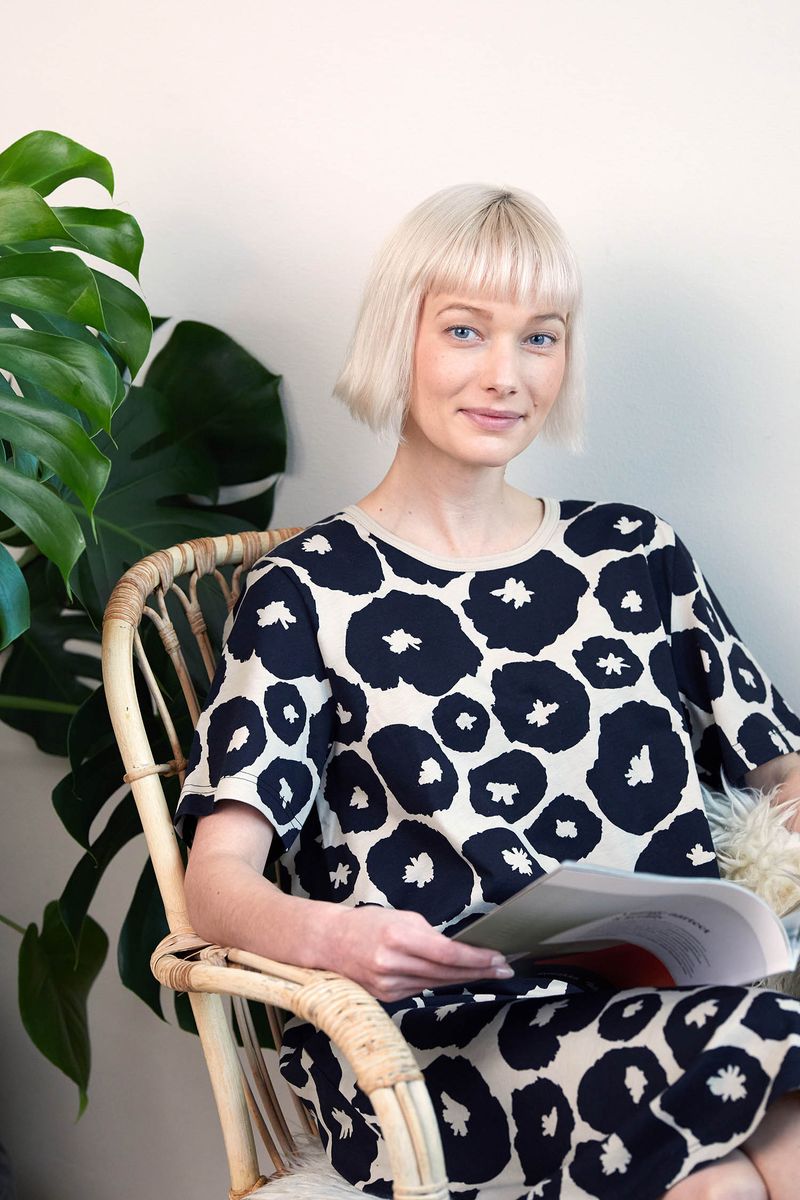 Orvokit is a minimalist but playful floral pattern that is suitable for all ages and styles. This timeless floral pattern was designed by Xu Jiaxuan; the Orvokit nightgown is comfortable for lounging in all day. The nightgown is included in the nightwear selection available at Sokos.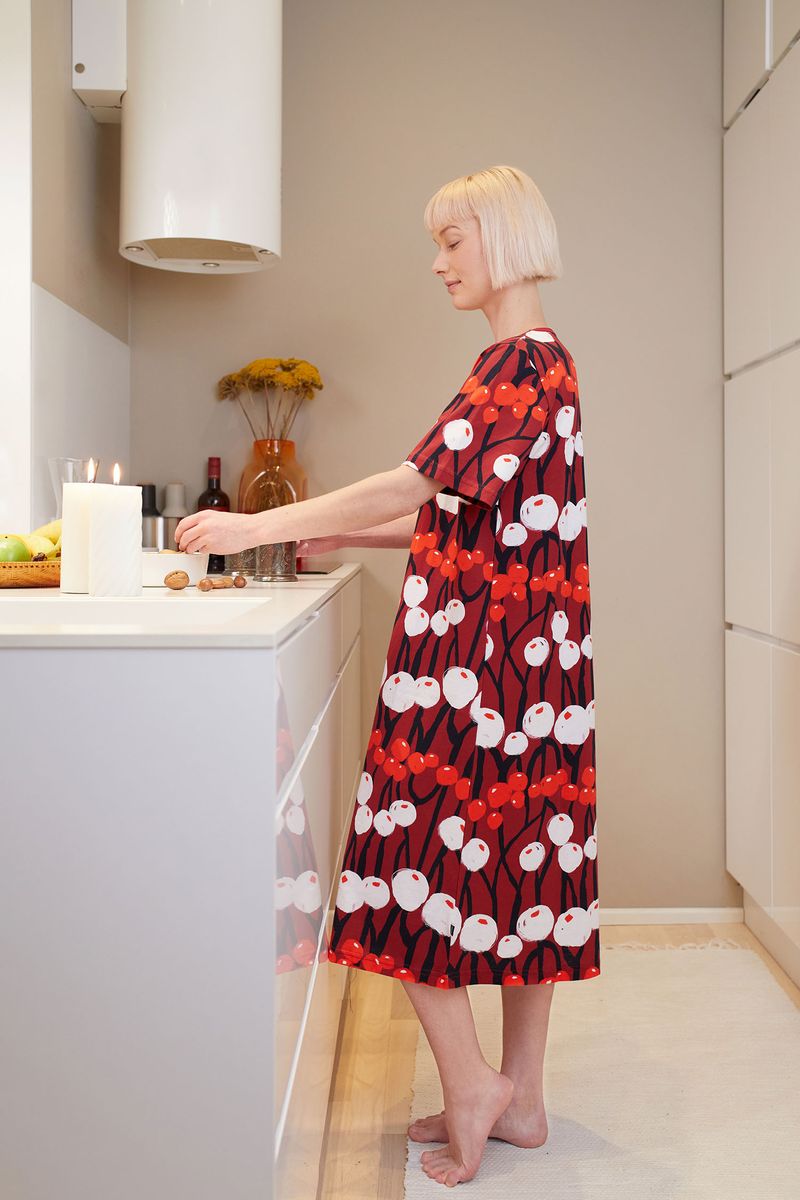 The Berryred pattern preserves bright autumn berries to be enjoyed in winter. Yesul Woo's design was inspired by enjoying fresh autumn berries gathered straight from the woods. The lively, patterned nightwear is available from Sokos.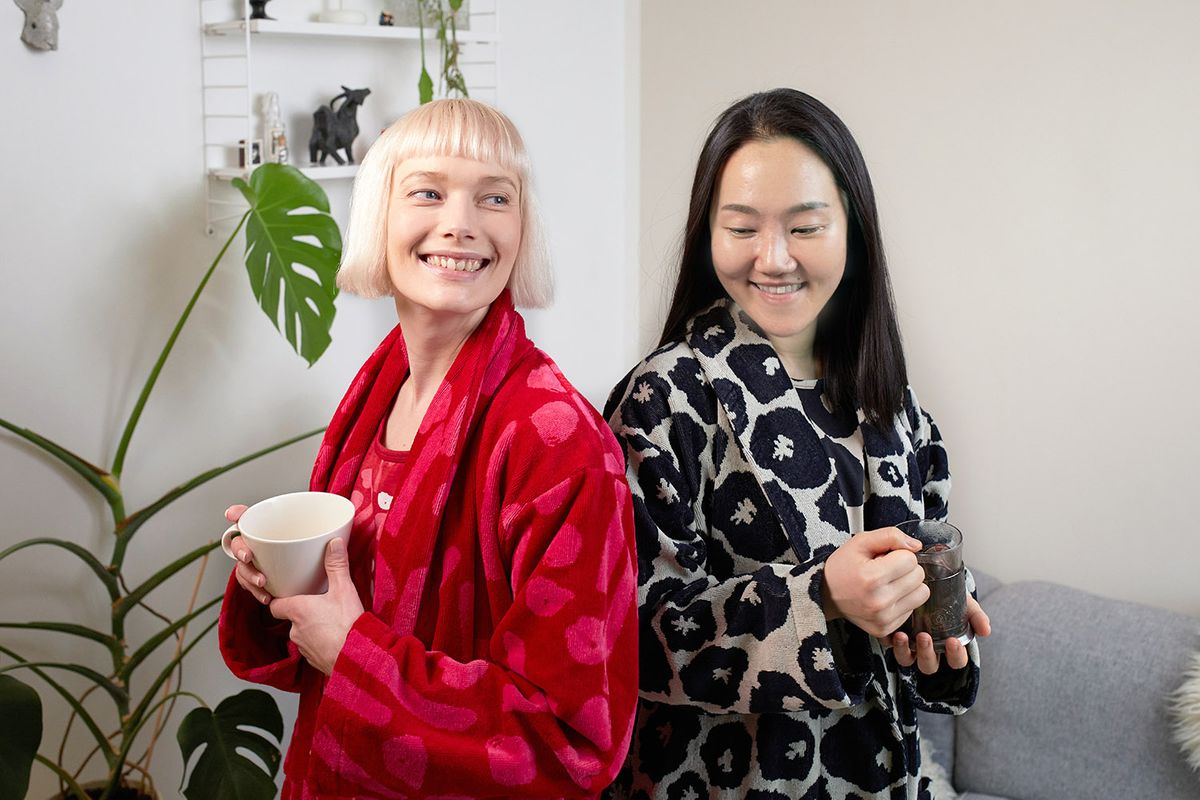 Christmas will also bring new RATIA bathrobes. The red Berry Rainy Days and the black-and-white Petunia bring a touch of joy to everyday life. The lively red bathrobe is available from Prisma's selection and the classic black-and-white version from Sokos.
Patterned and classically designed RATIA nightwear and bath-wear for the whole family brighten up both everyday lives and celebrations. These soft packages are sure to delight their recipients, as nightwear is the perfect outfit for enjoying a leisurely Christmas break!