You designed the new Lutuset baby clothing collection. How did it all begin?
I live in Otaniemi, and on my way home I may come across a family of brown hares, a flock of geese, or a little deer. In Korkeasaari Zoo, I have seen lions and leopards. The Lutuset pattern features the adventures of all my new animal friends.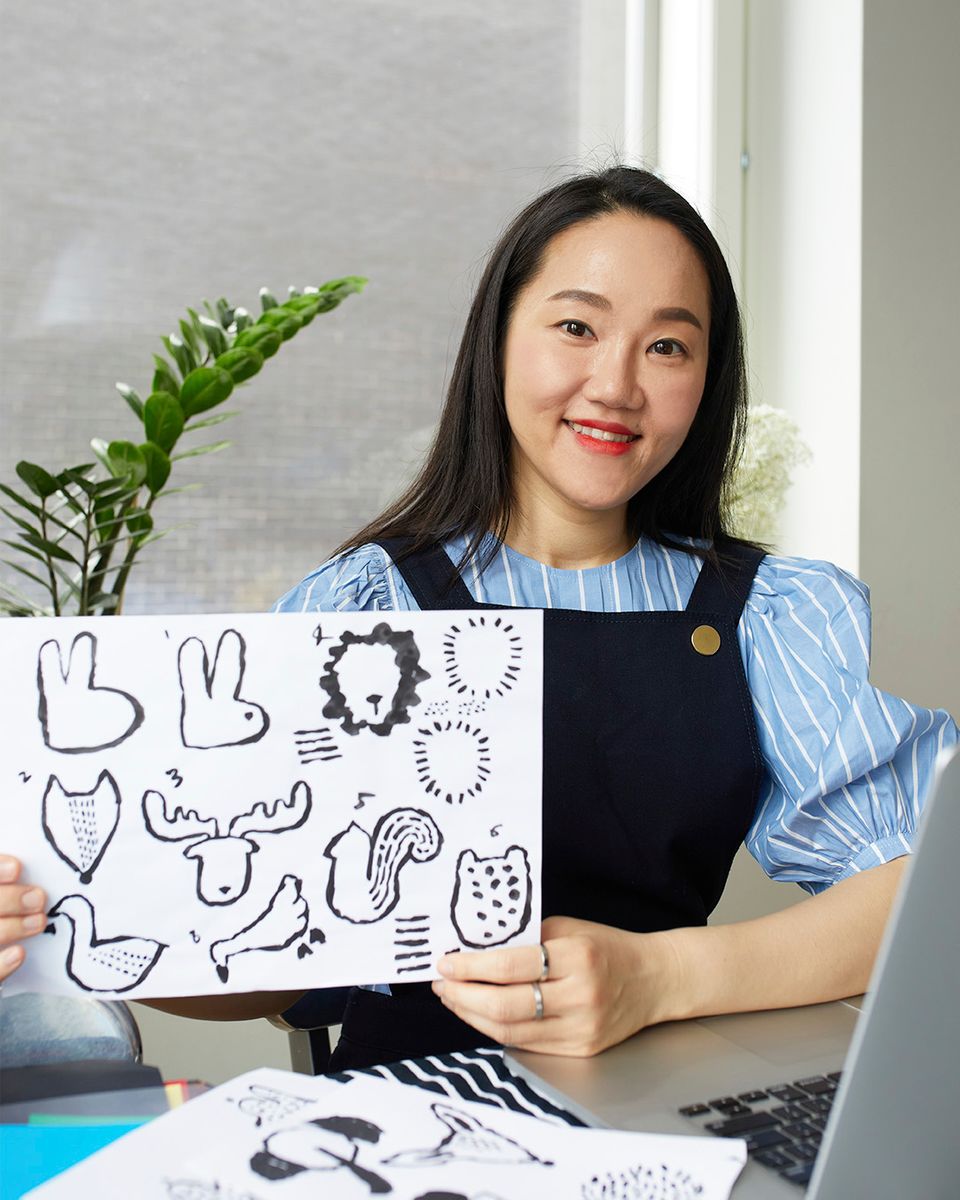 What did you consider when designing clothes for babies?
As I don't have children of my own, I turned to young children's parents to find out their preferences for baby clothes. I discovered that for boys in particular, there are only a few colours available, such as blue, black and maybe dark green. Because the availability of cheerful colours or patterns in supermarkets is limited, colour became the starting point for my design: bright lime green is suitable for girls and boys alike. The material chosen was a flexible cotton blend.
What do you find important in baby clothes?
It is important that children's clothes are practical, but it is just as vital that they look cute, and these are the two elements I want to combine in my work. When designing Lutuset, I wanted to create something that matches the world of the newborn – but obviously, as babies have no opinions on clothing themselves, the collection had to meet the parents' preferences.
What do you think about the end result?
I like it, definitely! Lutuset is my first collection for RATIA, and I will never forget it. If I ever have a baby, I would be really happy to have clothes from this collection for them.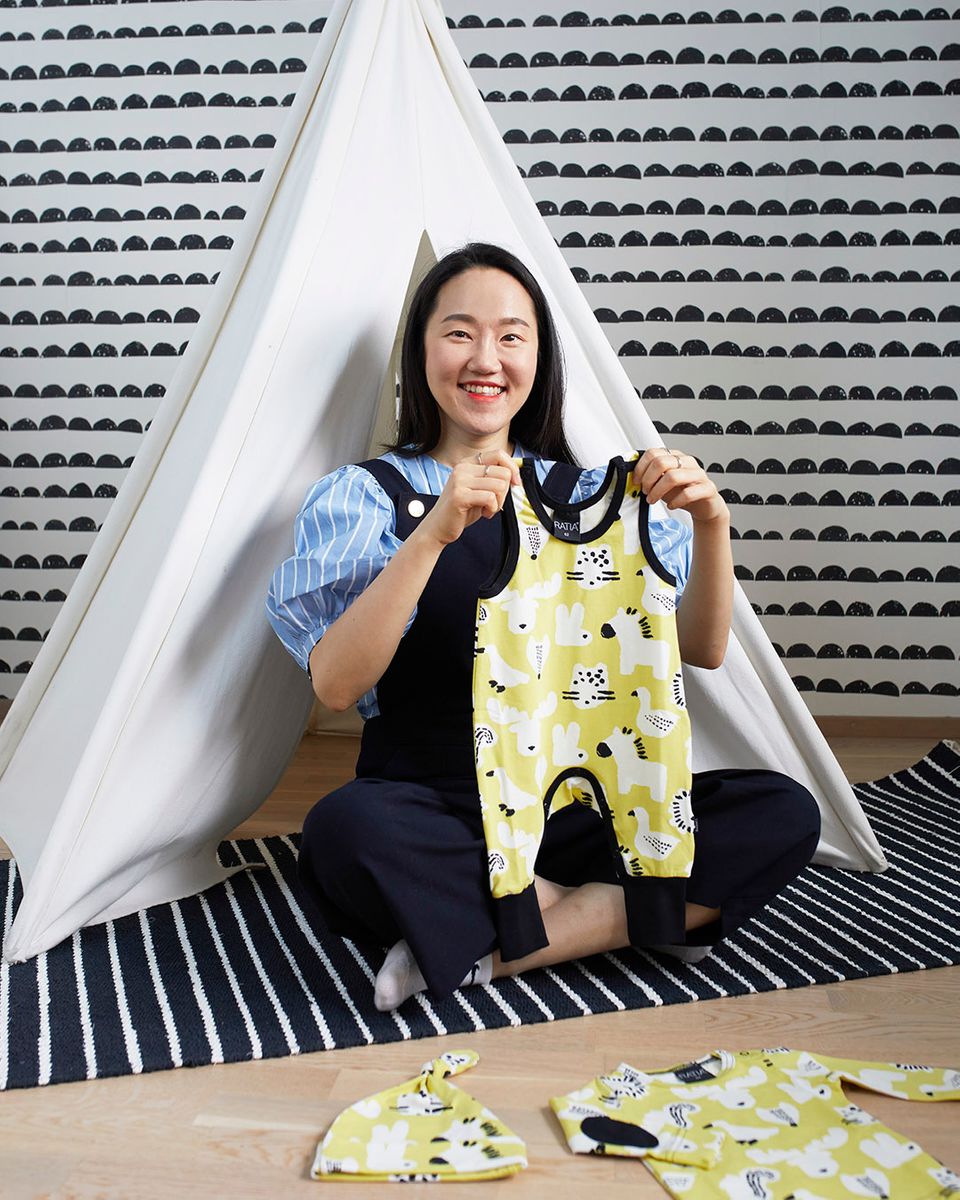 What else have you created lately?
I've designed a new Tiili pattern for disposable masks, and worked on next year's collections that include such items as bedding and footwear. I used to focus on pattern designs only, but nowadays my work is much more diverse. I'm involved in product design and have done pattern modelling, sizing, working drawings and colour charts. The more I get to work on different products, the more I get to challenge myself and improve my skills. I really appreciate this and have learned a great deal.
How do you think you have advanced and grown as a designer?
I try to use a wide variety of materials such as paper, ink and acrylic paints when designing patterns. The difference with the way it was before is that I used to try everything, but now I know my strengths and do what I'm good at first, and try something new after that.
What inspires you right now?
I live in Otaniemi, surrounded by nature. Right now, spring is turning into summer and I can admire the birds that have returned to Finland, the bright colours and the seeds floating in the air. Nature is changing all the time, and it only gets better as summer comes!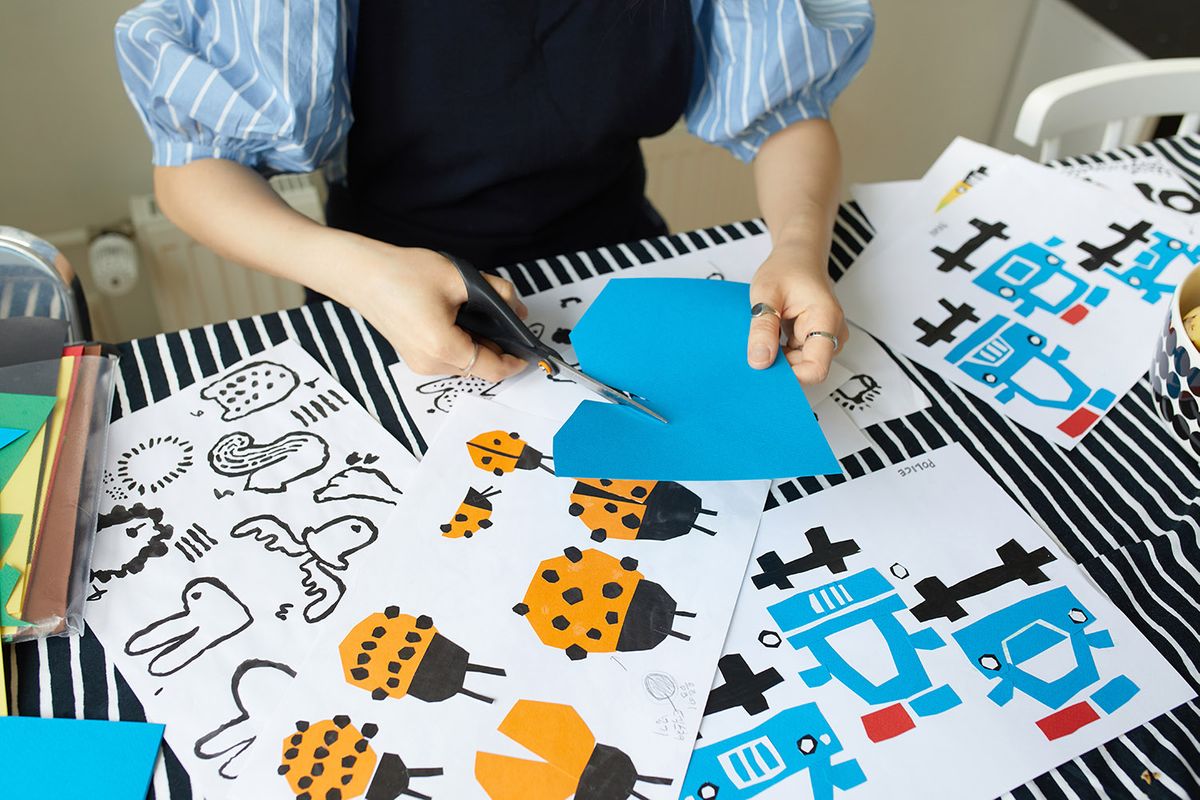 What would you like to design if you could design anything?
It would be fun to design a clothing collection for young teenagers, from 10 to 15 years of age, as RATIA clothing is already available for babies, children, women and men, but not yet for teenagers. Since they have their special preferences as to taste and colours, designing a collection for them would also be an interesting challenge.
Do you have any favourite magazines, websites or Instagram accounts that inspire you?
I work so much on the computer that I prefer to read magazines in my spare time. I have a subscription to Frame, as it's nice to check out the current trends in other European countries. I also subscribe to the Finnish magazine SSAW. Every single picture in it is wonderful. Sometimes I also read Kinfolk.
The LUTUSET baby clothing collection is available at Ratiashop.com.
Yesul Woo is also on Instagram as @suuri_bamburi.