How and why did you become a designer?
As a child, I loved to draw and I went to art school for 12 years, dreaming of a career as a visual artist. I always knew I wanted to work in a creative field, and I have always been fascinated by learning new things and developing myself. At the age of 15, I decided to apply to metal artisan training and when I had completed the artisan's qualification, I studied furniture design at LAB Institute of Design and Fine Arts. There, my interest in working as a designer became stronger, and I applied to study for a Master's degree at Aalto University and graduated in the spring of 2019 with a Master's degree in art. Alongside the studies, I have applied my expertise to various projects, participated in competitions and presented my work at international trade fairs. In 2019, Design Forum Finland awarded me the Young Designer of the Year award.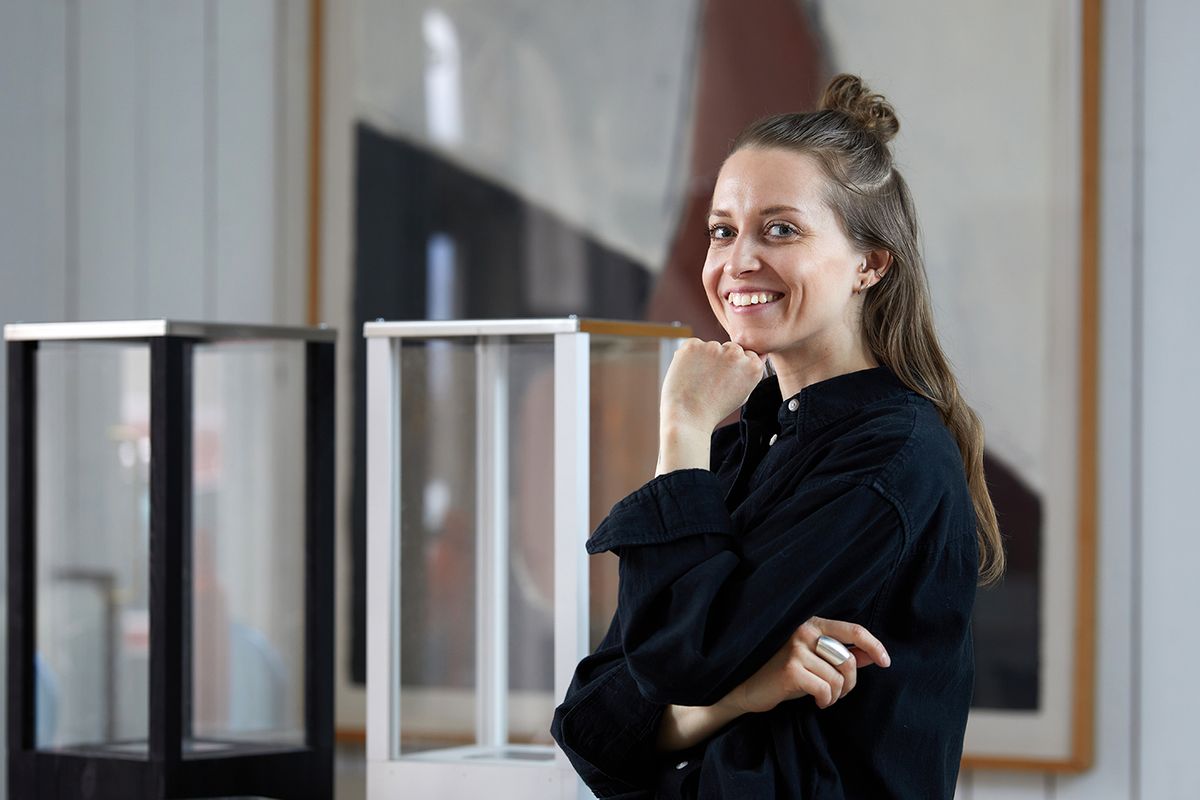 What do you consider important in your work?
It is important to me that my partners trust my views and that our cooperation works well. It's great to be able to work with something I really enjoy and which gives me the opportunity to develop and fulfil my potential. Although I am still quite young as a designer and my career is just beginning, the work has already given me so much and made me the person I am at the moment. The work has given me many different experiences, friends, a desire to develop myself further, perseverance, and faith in what I do. It has become a permanent way of life for me.
Do you have any role models or does anyone in particular inspire you?
I don't really have an idol or a role model. Of course, I admire all successful designers, but I also appreciate the handprint and attitude of many less famous designers.
What are the sources of inspiration for your work?
I'm inspired by everyday things around me. I can be inspired by a shape, light, colour, an interesting material or a view – something that evokes emotions in me. Sometimes I start designing a product solely with its intended use in mind, but then I realise that something essential is missing. Action fuels creativity and you can find inspiration during the project.
What inspires you right now?
Curved shapes, colours, contrasts, light and spring.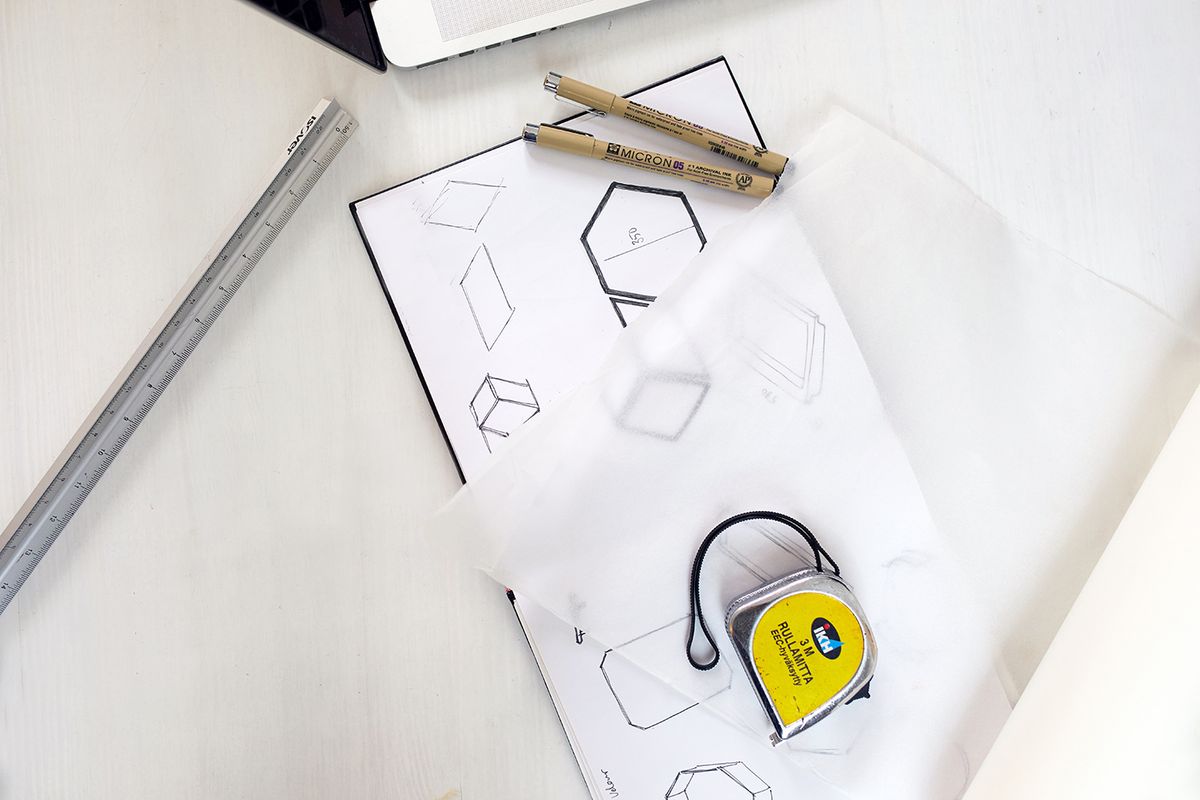 Do you get ideas for example from magazines, influencers, or social media?
I like to browse Instagram and read magazines, but I don't follow any particular sites regularly. Currently, I am inspired by everything related to home renovations and one of my favourites on Instagram is @mejadesign.fi. My dream is that I will one day get to renovate our future home.
What are your main tools?
A pen and a computer.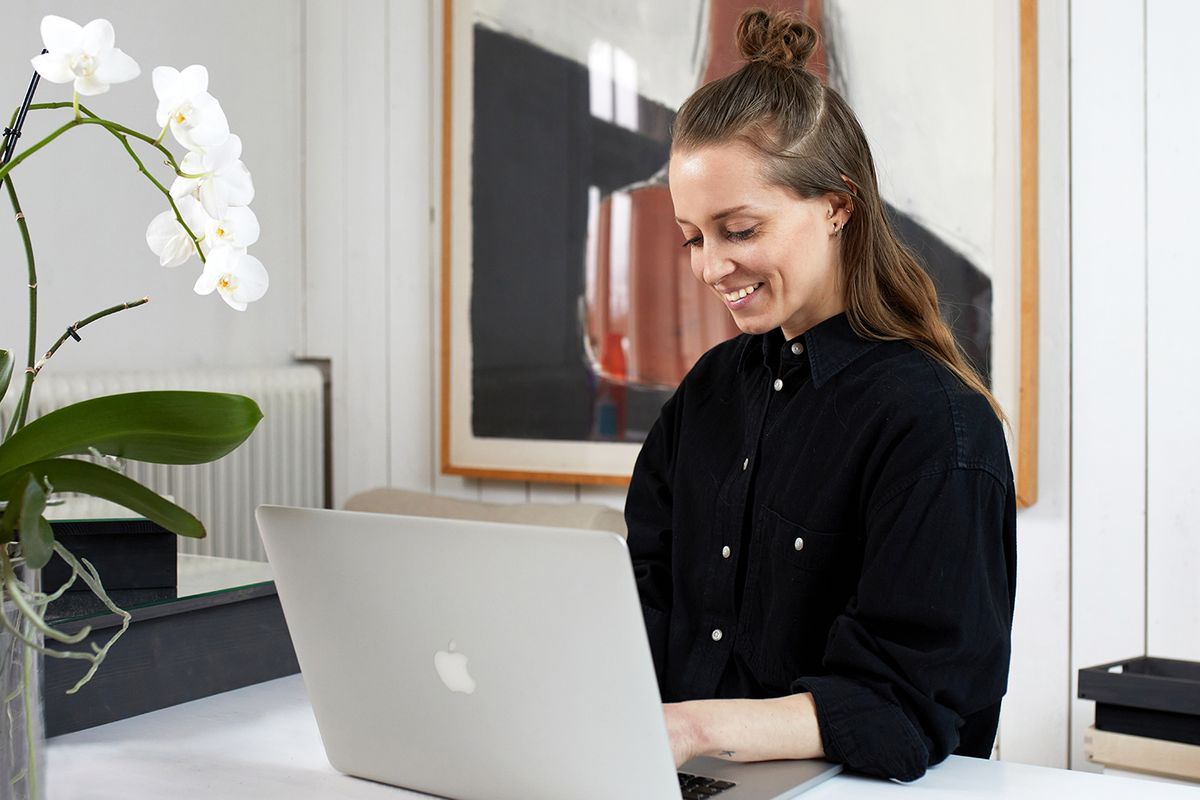 Do you have a favourite material?
I don't have any one favourite as such, but metal is the most familiar and safest option of all because of my previous qualification. I often combine materials because I like the contrast between them and the different structural possibilities they provide. I'm often inspired by the material at hand, and my favourite material is usually related to the project that I am currently working on.
Are there any colours that you use over and over again?
I can't say that black is my favourite colour, but it is natural and easy for me and I really like it. Black emphasises the shape of objects and provides a good, graphic contrast, for example in a light-toned space. I also prefer black clothes. Black gives me confidence.
You have been with RATIA for over a year now, what did you bring along?
I brought new expertise to product design and in addition to design, I am also involved in the procurement and realisation of projects.
What have you already done during the year at RATIA?
I've designed various wooden home decoration products in cooperation with Pinetta-Tuote from Finland, including an urn, which we will hopefully soon hear more about.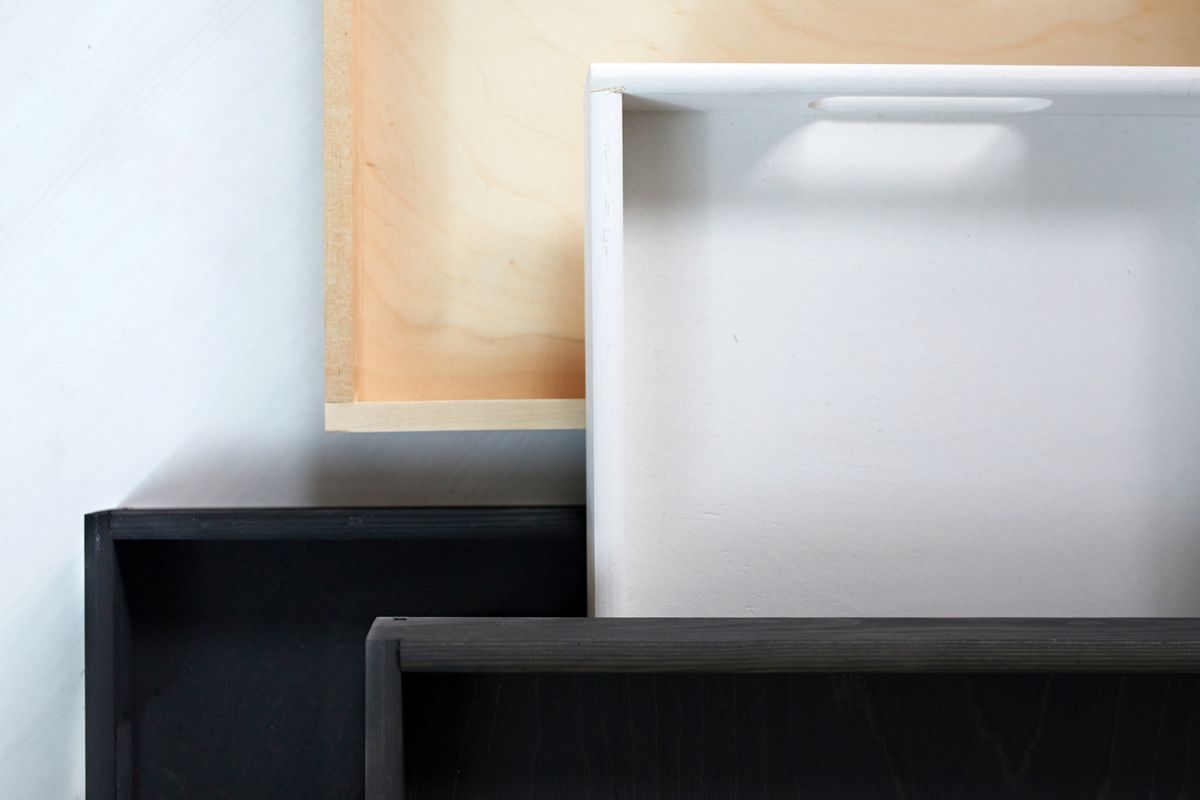 How do you combine new aspects with the familiar design language of RATIA?
I feel that my design language fits well with that of RATIA. I strive to design beautiful, functional and practical products that stand the test of time. I think this is also reflected in previous RATIA products and supports our common mentality.
And how is Laura Väre's recognisable handprint visible in new products?
My design language is highly minimalist, as minimalism comes naturally to me. I always try to find an insightful idea or interesting form for my products. I feel that I have introduced an aspect of timeless minimalism to RATIA products.
What do you have on your desk right now?
Currently I'm working with textiles and colours, which is an exception, but a welcome change to product design.
What would you like to accomplish in the future?
I would like to design and implement a series of small objects or objects in glass.
Laura Väre is on Instagram.