The partnership started in 2010 with the Kaiho collection, which included the Meren luoto coffin, Rannan kivi urn and, as a later addition, the Venho coffin.
The design of the products highlights the skilful finish of the natural materials.
In 2021, RATIA and SHT-Tukku collaborated on the design and production of the elegant, cylindrical Syli urn, made of birch plywood.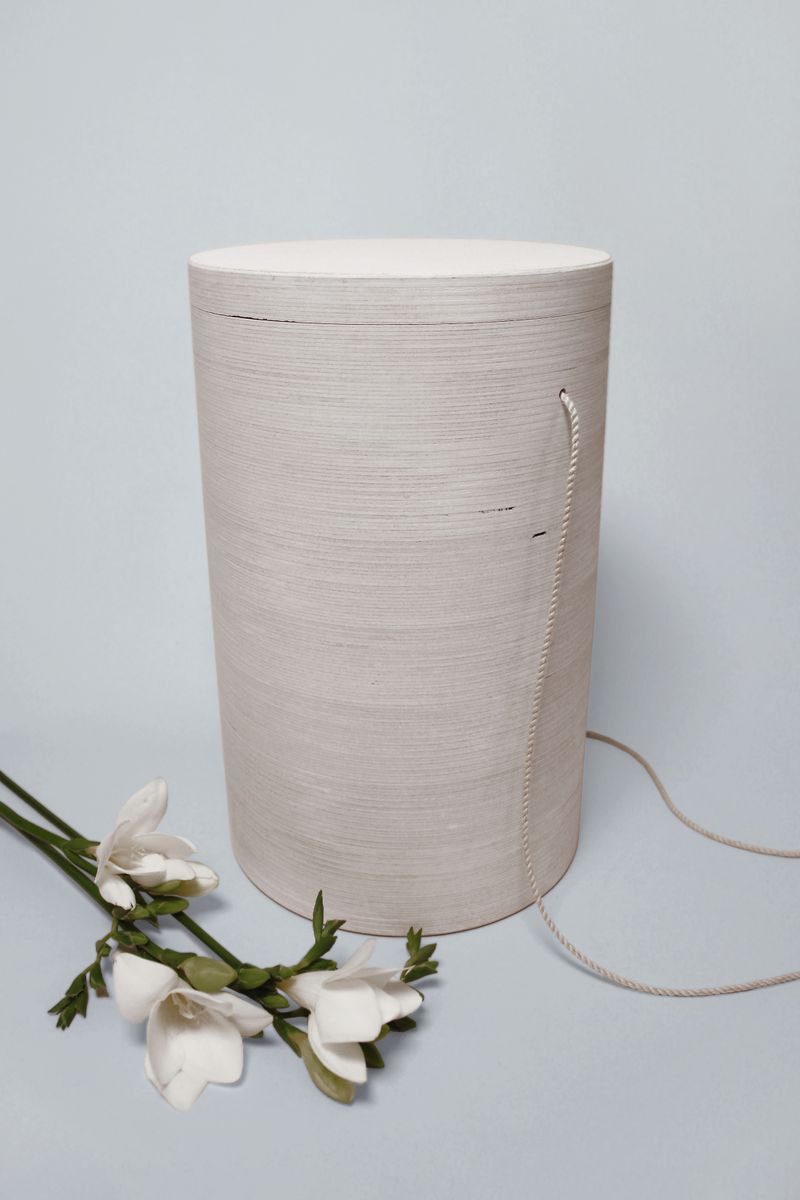 Now, the two companies are expanding their collaboration to burial shirts. Together, they have created a collection of elegant, modern burial shirts that takes into account the special requirements for burial clothes.
Quality work in the background of a long cooperation
Long-standing partnership between two strong Finnish companiesSHT-Tukku has over 65 years of experience of manufacturing coffins and cremation urns, Finnish quality products made with skill and care. SHT Tukku's products have been granted the Key Flag symbol.
The products are made mostly by hand in the municipality of Punkalaidun in Western Finland. SHT-Tukku's expert seamstresses prepare the burial shirts from start to finish at the company's Punkalaidun facilities.
A sense of individual style for the last journey
"Today, there is more demand for individual, customised products. I wanted to design a garment that would extend this sense of individuality to the last garments we wear in this life," RATIA designer Laura Väre explains.
With this thought in mind, Väre began to design a simple, elegant unisex shirt.
The resulting Ääri shirt features a low turtleneck and is available in white, light blue and dark grey.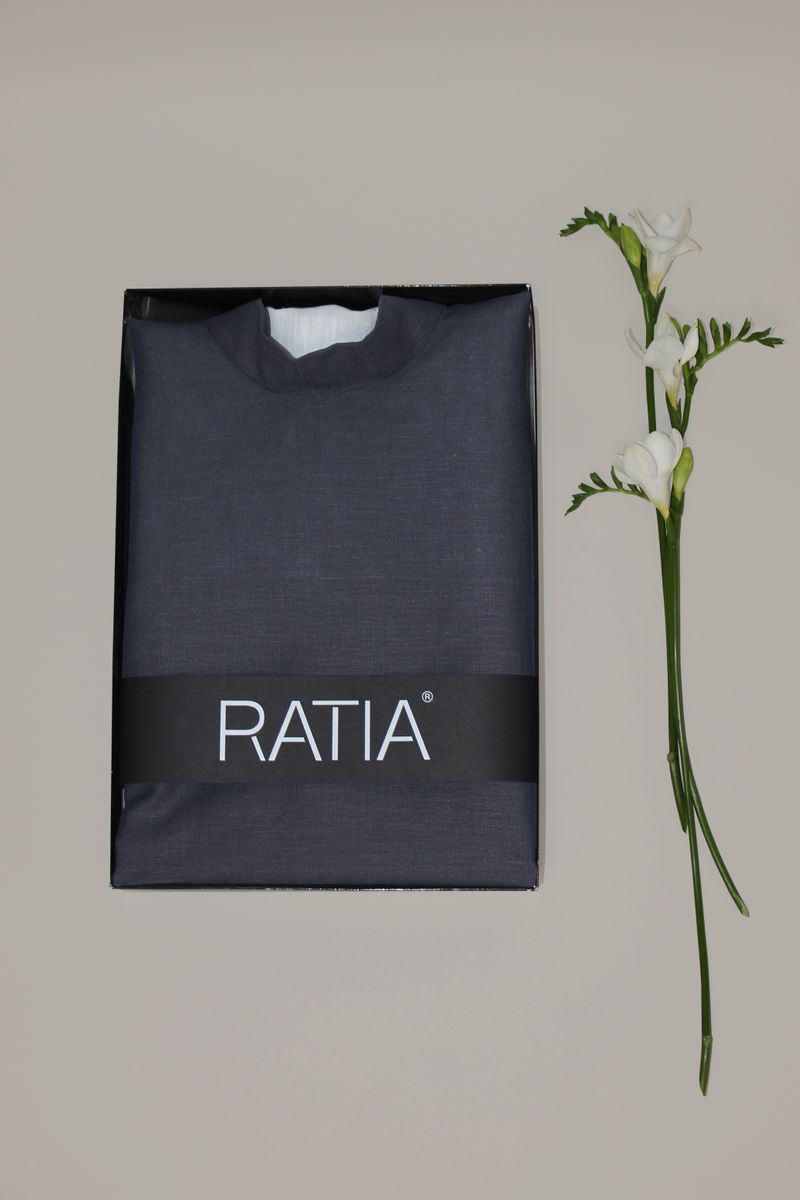 "In Finland, we have traditionally dressed our deceased loved ones in white. However, some people never wear white in life, so why should they be forced to do so in death?" Väre comments.
Many of us use our personal style to express our personality and preferences.
Clothing is one of the most powerful means of self-expression we have at our disposal. Some always dress in hot pink while others only wear black, some love colourful patterns and others dress in Finnish design from head to toe.
So it is really no wonder that relatives and friends often do not feel like a white, collared burial shirt is the best choice for their loved one's last journey.
Since only a small part of the garment remains visible in the coffin, the designers paid particular attention to the design of the collar when making drafts for the final product.
The collar was one of the central concepts that RATIA decided to focus on when it began working on new burial shirts for SHT-Tukku.
The aim was to make shirts that would resemble ordinary clothes as much as possible. RATIA is known for its beautiful patterns, multipurpose everyday clothes and timeless design language.
Toivo is like a classic collared shirt that is often worn under a dark grey sweater – a style suitable for almost any man. Wearing ties is not very common in Finland, and for those who do not wear them as a part of their everyday outfit, bowties or ties may make the burial shirt feel unnecessarily old-fashioned or too formal.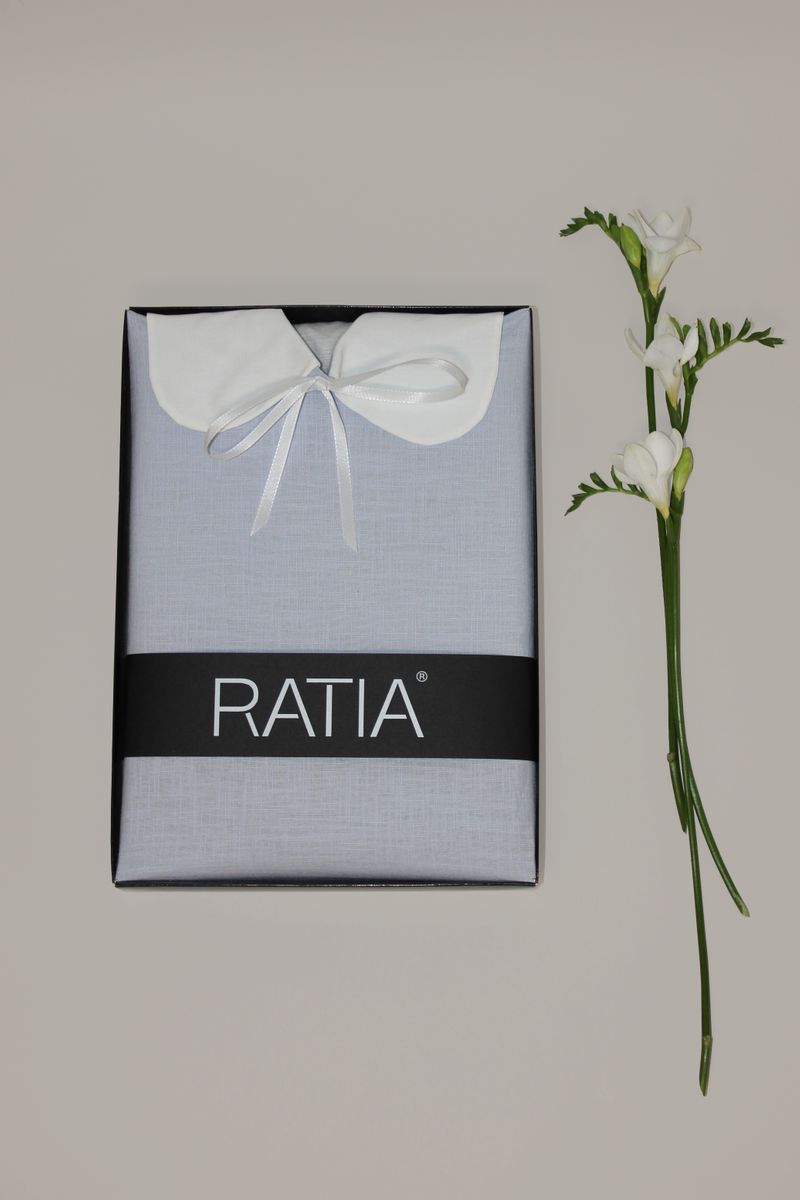 The Haave shirt, which is available in white and light blue, features an elegant, soft collar adorned with a silk bowtie.
The Tähti shirt is an option for those who want even more detail. It features "diamond" embellishments that resemble stars on the night sky.
Tähti is available in white.
Väre feels that much like the design process for the Syli cremation urn, designing burial clothing differed greatly from everyday design work.
These are garments that family and friends want their loved ones to wear for their last journey.
In the days following a loved one's death, it may be difficult to focus on things such as clothing.
"I hope that the new shirts would make it easier for friends and family to make these decisions and find more individual garments that better reflect the personality of their deceased loved one," Väre says.
The products are available at funeral homes selling SHT-Tukku's products.