RATIA's striped products made their breakthrough in the early 2000s. Back then, the Raita duvet cover set was the first sheet collection on the market that was made of tricot, a fine knitted fabric that is especially gentle on the skin.
Inspired by the sheet collection, tricot was also used for vertical striped bathrobes and nightwear designed by Sabrina Englund.
The products, which are manufactured by Black Moda in Portugal, are made of elastic tricot, which contains 5% elastane. Angelica and Angelo products are available at Ratiashop.com and in the Pukimo store.
The sleeveless Angelica dress transforms from nightwear to casual wear
What could be nicer than waking up to a new day in an elegant Angelica dress? Available in both knee-length and ankle-length versions, this sleeveless dress also transforms beautifully from nightwear to casual wear. It is perfect for an excursion in the archipelago, for instance, or for grocery shopping in the marketplace.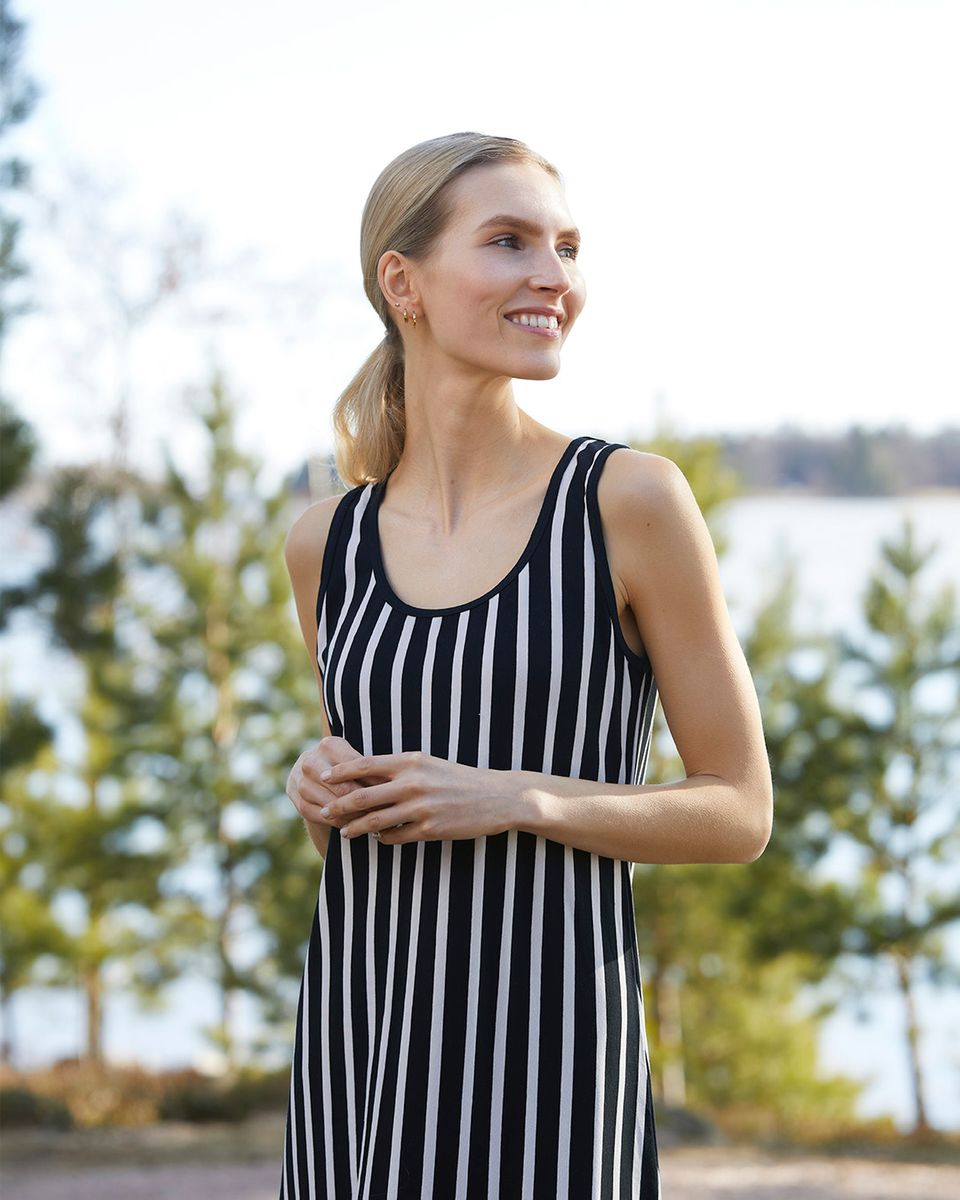 The sleeveless Angelica dress is a superbly comfortable choice for leisure.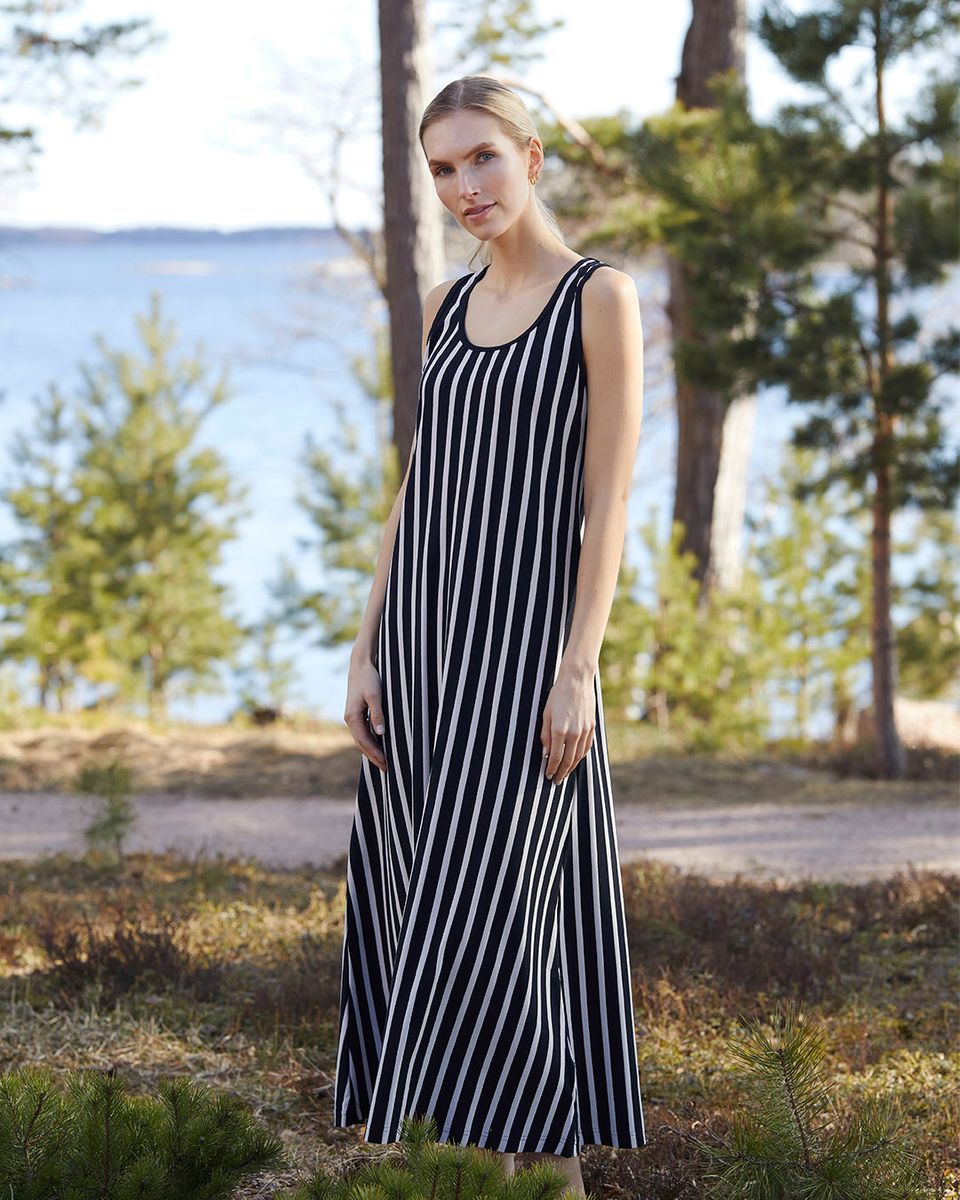 Wrap yourself in a soft dressing gown
The collection also features the ultimate loungewear classic: a dressing gown made of comfortable tricot. The soft fabric feels miraculously light and pleasant on the skin. This dressing gown is perfect for relaxing after the sauna or for long, carefree brunches that last well into the day.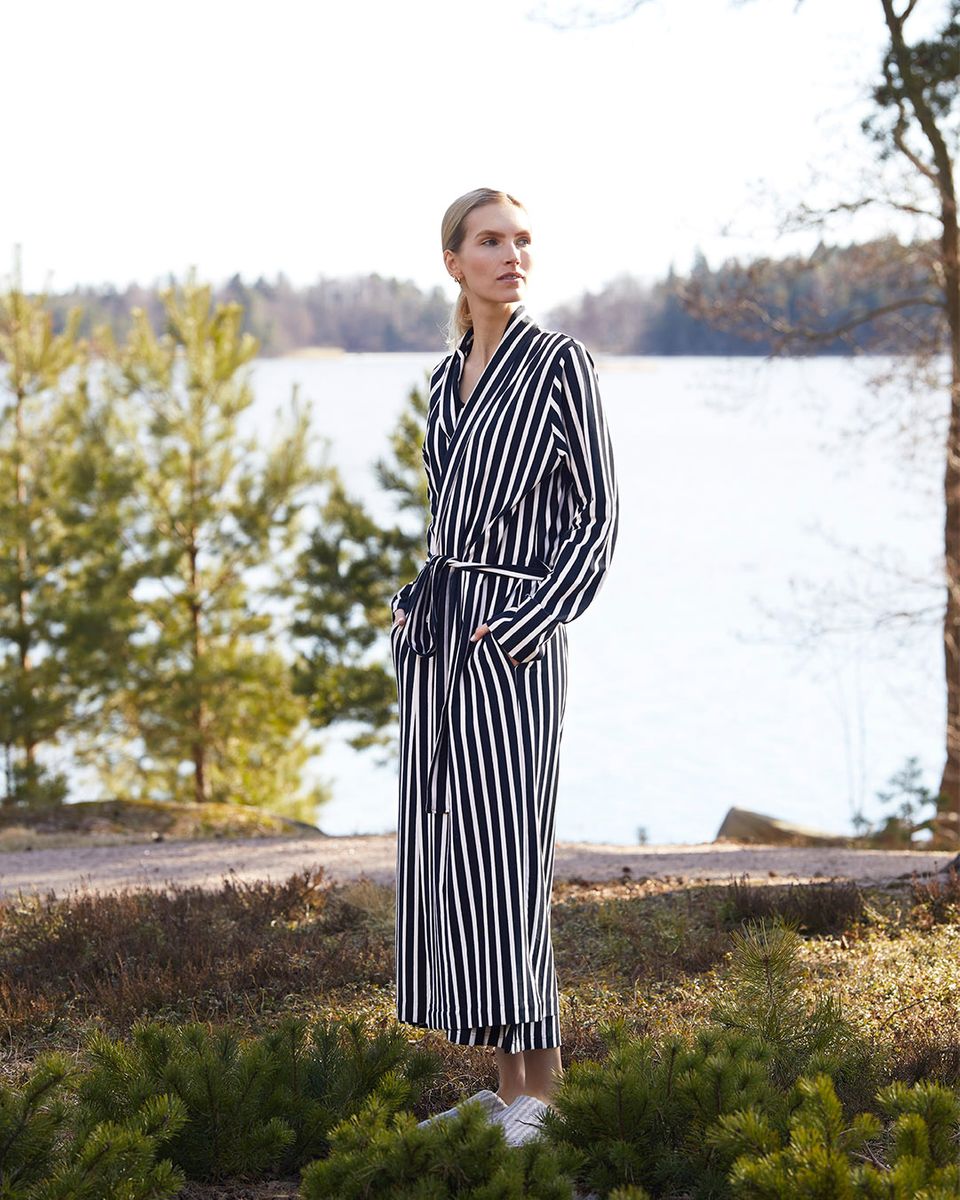 The jacket is made of comfortable elastic fabric, so it will always fit well over your favourite pyjamas or nightdress. The side pockets are ideal for a smartphone or other necessary items.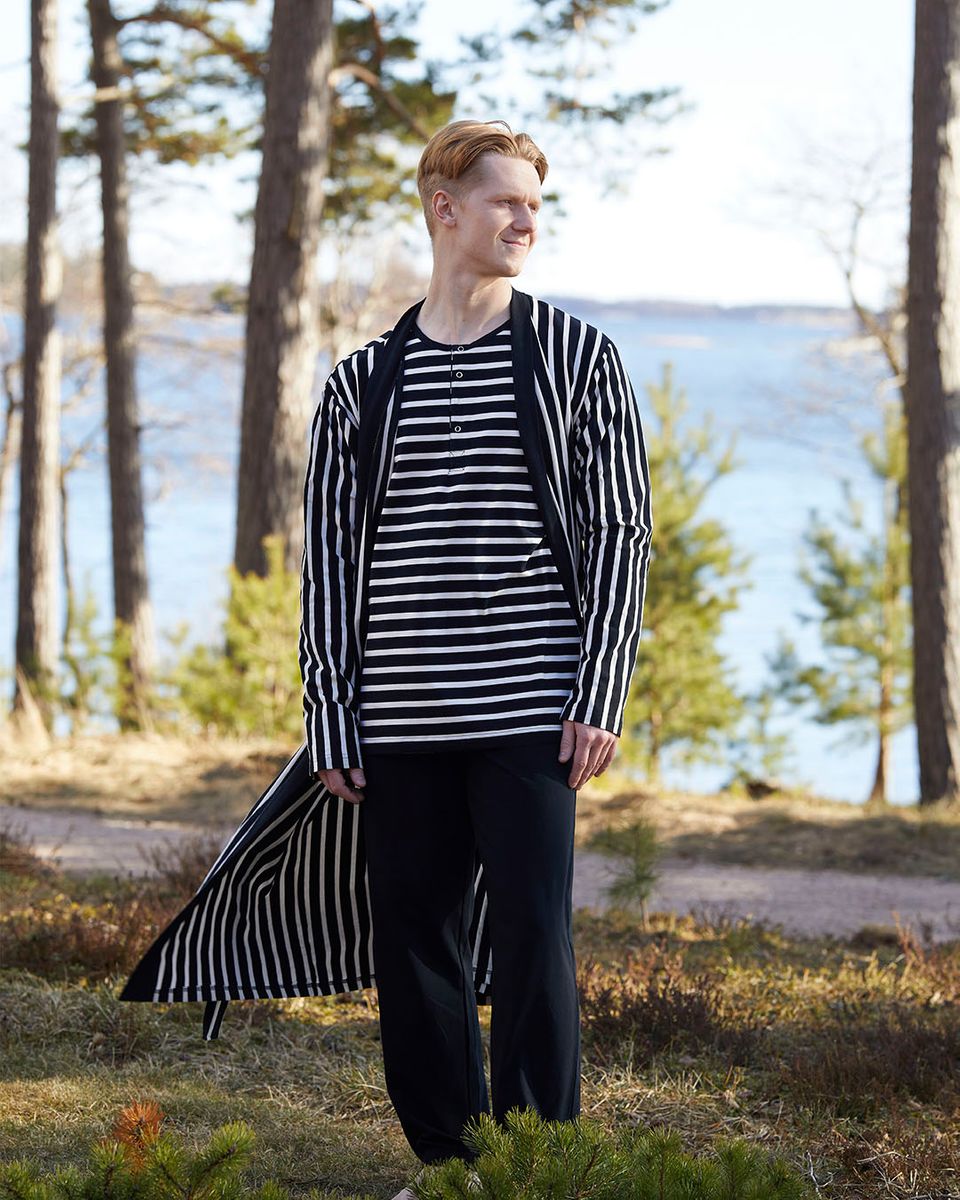 Start your morning comfortably by wrapping up in a dressing gown.
Pyjama sets – the best of nightwear
The most popular garments in pyjama sets include the classic pant and shirt combo. The trousers in the women's collection are adorned with the familiar vertical stripe pattern, while the shirt features a simple all-black design. The men's shirt have a stripe pattern, while the pants are all black.
This pairing is perfect for lounging around anywhere.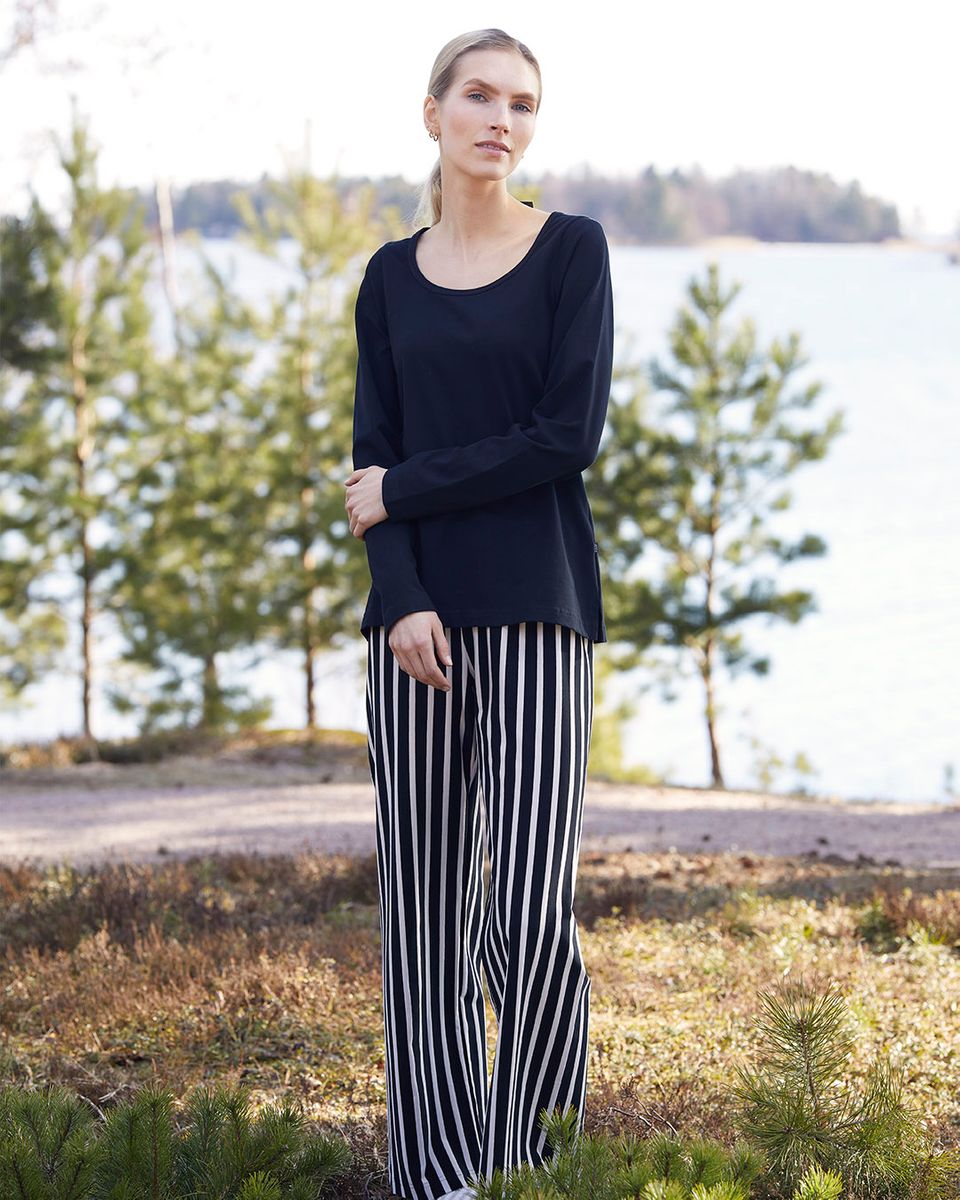 The elastic waist and relaxed fit make them especially comfortable when just taking it easy – they sit just right, never too tight. The longline shirts also fit comfortably on the body.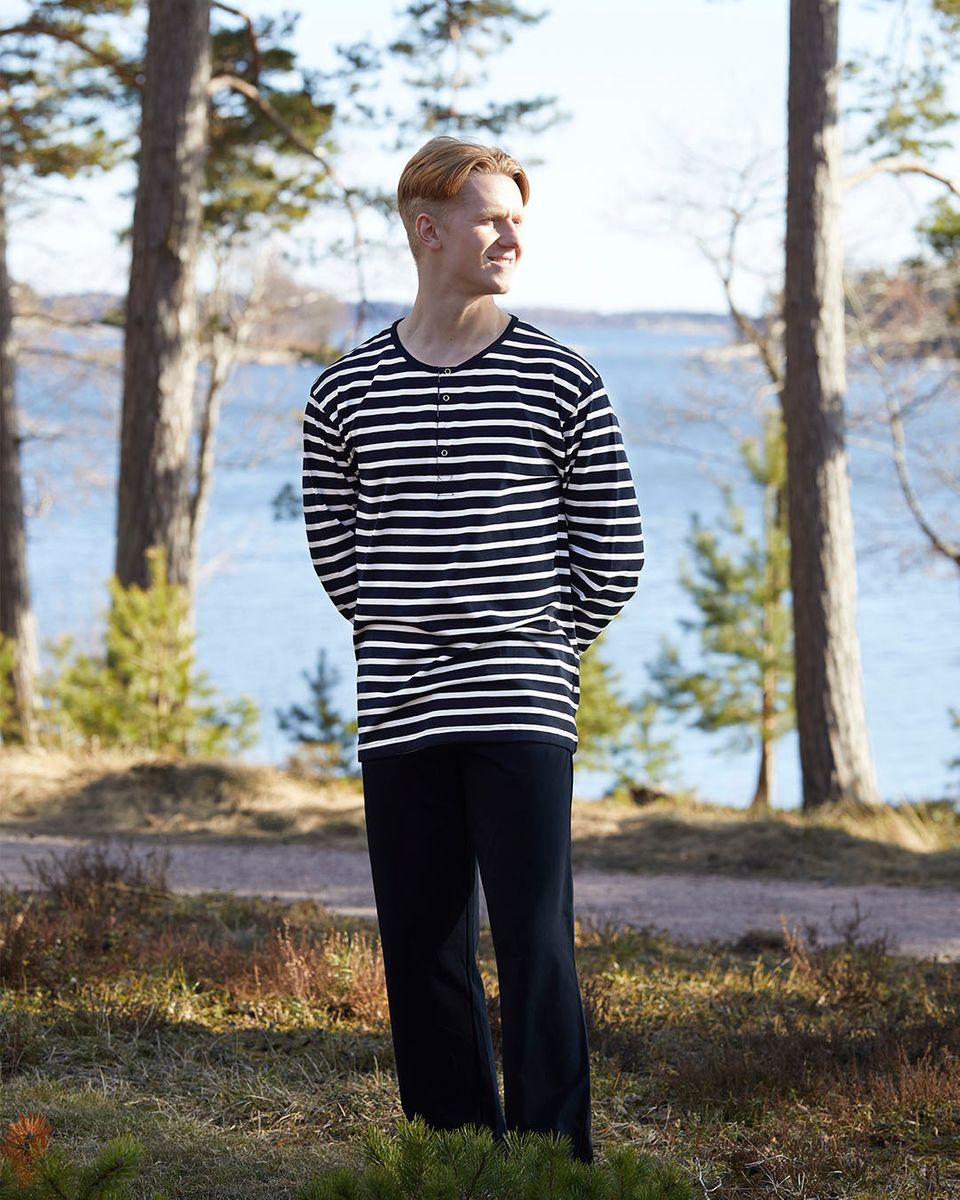 Pyjama sets with shorts are a great option for hotter summer days, when lighter clothing is needed. The women's shorts feature a drawstring waist so that they can be worn exactly how you want. The men's shorts have an elastic waist and knee-length legs, making them an especially comfortable choice.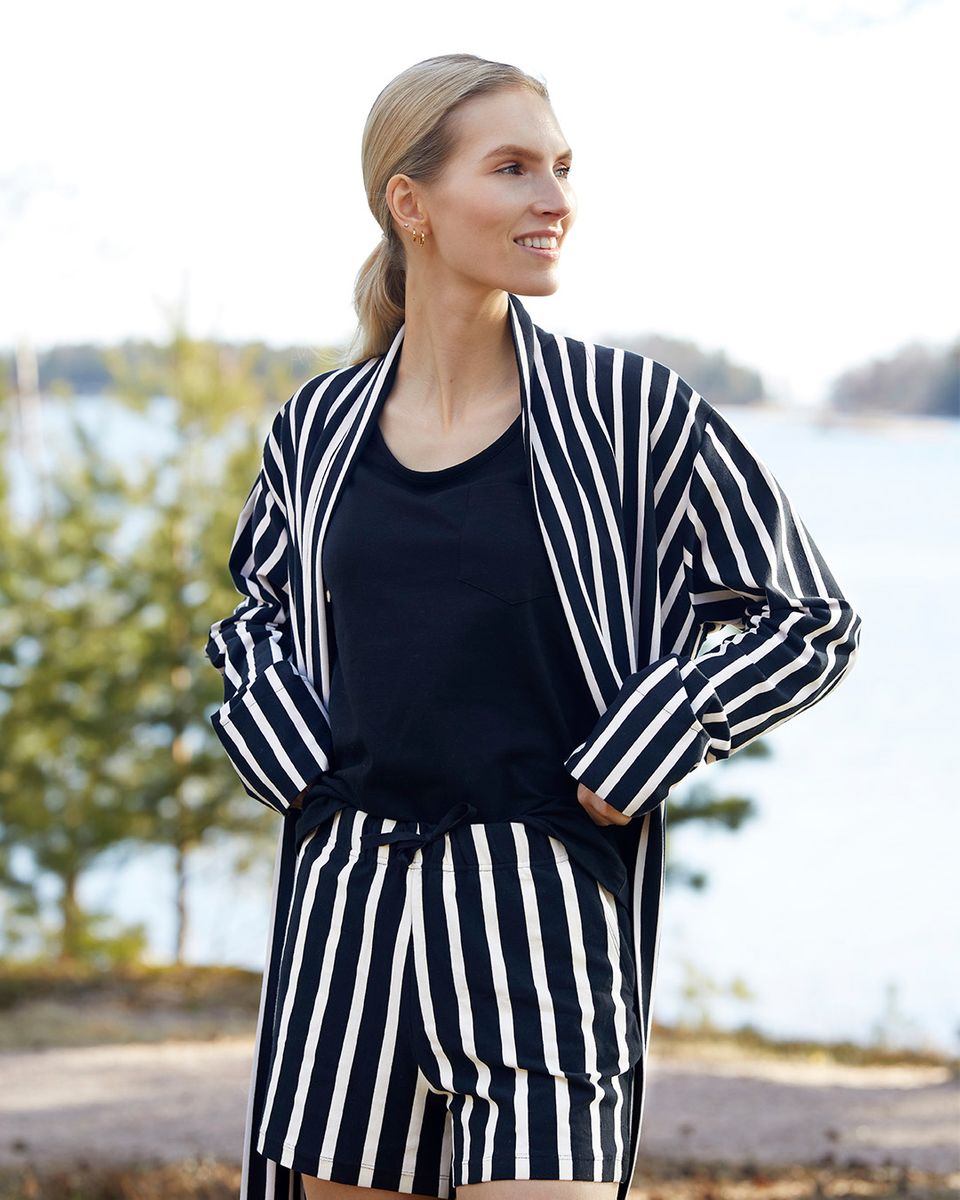 The products in the collection can be purchased from the online store of our retailer, Ratiashop.com, or from the Pukimo store.
We are always happy to see our customers' wonderful RATIA outfits on social media – use the hashtag #ratiadesign or tag @ratiadesign in your picture so that we can share the best RATIA moments with you!