The road from design desk to shop shelf is long, with many work phases; the overall process can easily take a whole year. The throwaway culture is not part of our mindset; we only design products and objects that will remain relevant for years ahead.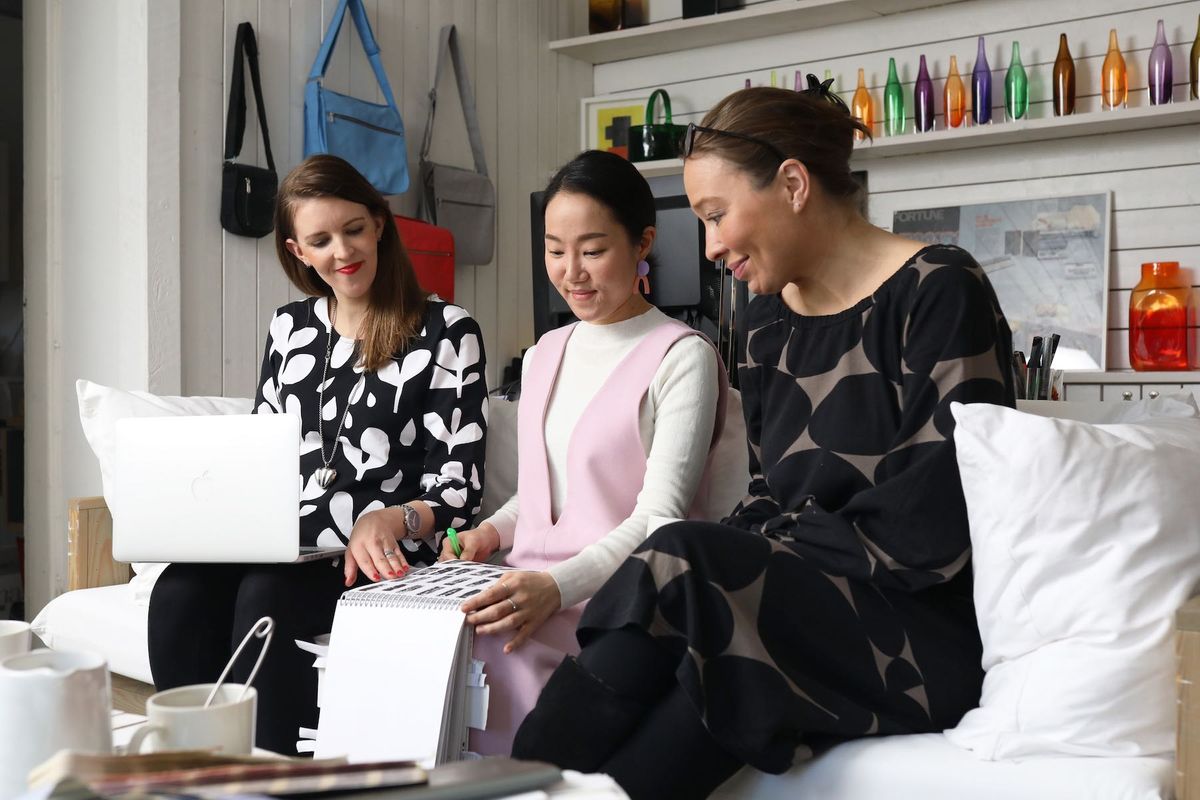 Colours and designs have always been important to us, and many of our patterns have become well-known classics over time. The beautiful nature of the Nordic countries has been a continuous source of inspiration.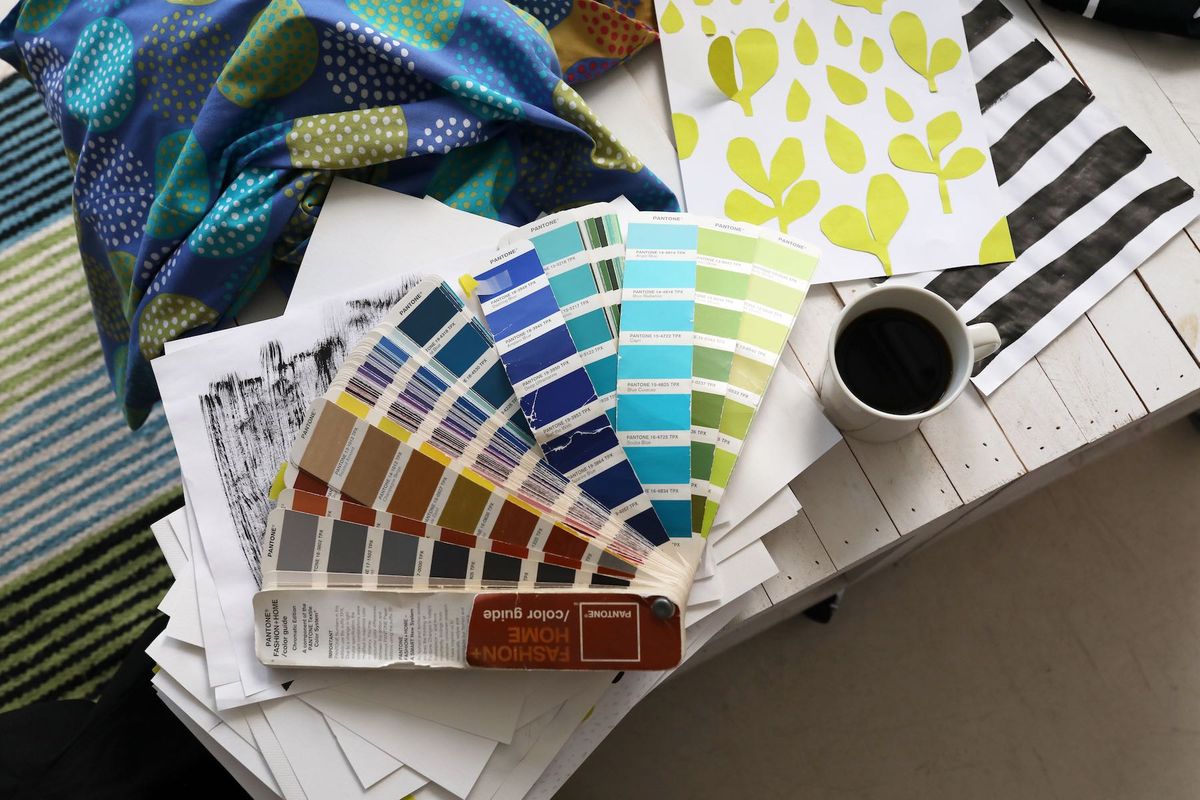 Our new Rain pattern was created when our designer, Jiaxuan Xu, captured the beauty of nature awakening from its winter slumber. The delicate, green shoots emerging through the soil first appeared as paper patterns glued onto paper, which formed the basis of the final two-colour print pattern.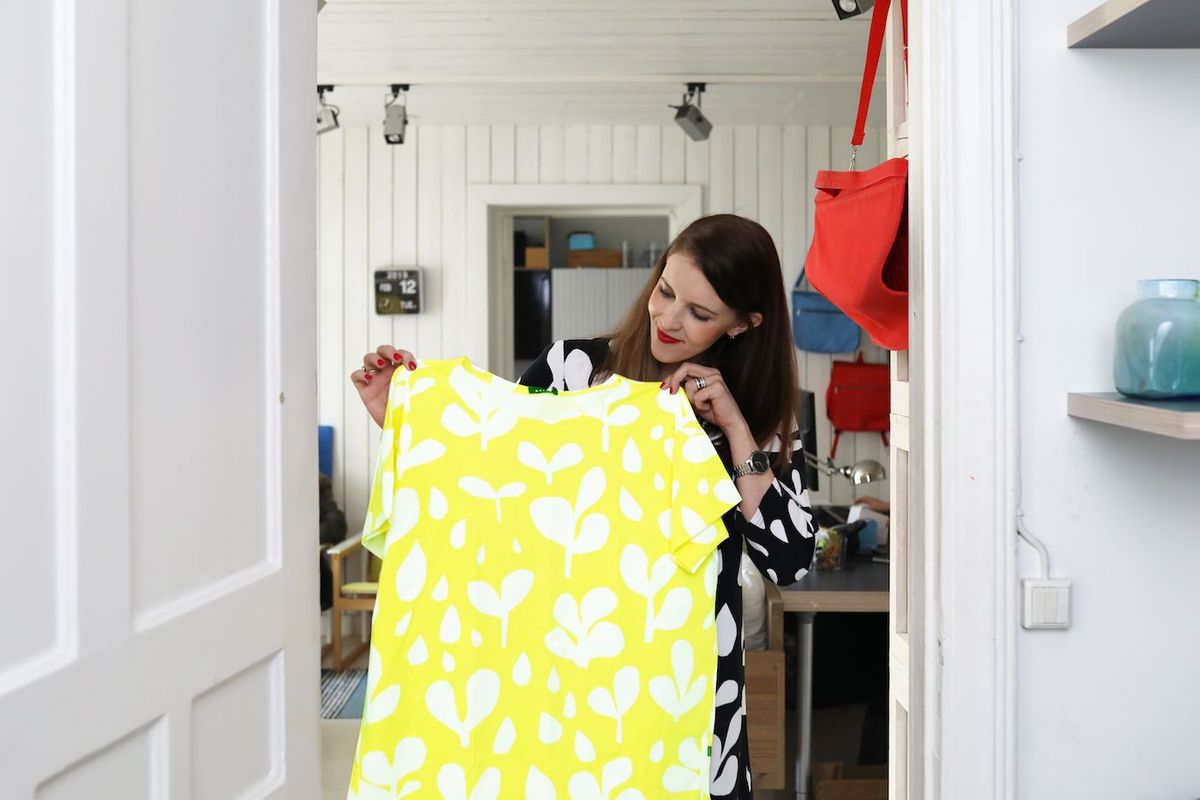 The Rain pattern was designed by Jiaxuan Xu.
We have the pleasure of collaborating with designers who continuously experiment with new techniques and use their creativity to break down barriers. Surprising tools, such as potatoes, are sometimes required to create the end result. Our intern, Yesul Woo, confirms that the humble potato can be made into an excellent stamp. Many fascinating patterns, which may appear in forthcoming RATIA collections, have been created with potato slices.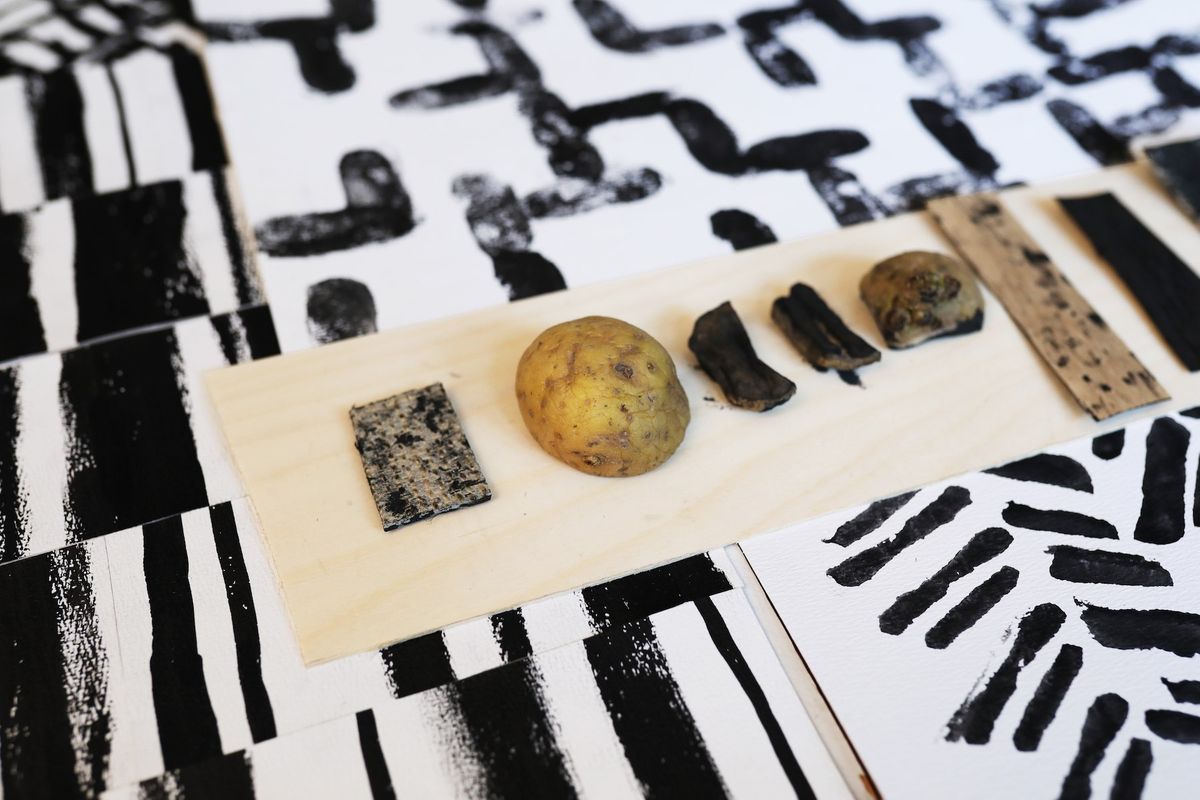 Yesul Woo uses sliced potatoes to form patterns.
We have followed our own path for 20 years, creating a functioning design concept that results in beautiful and practical products for everyday use.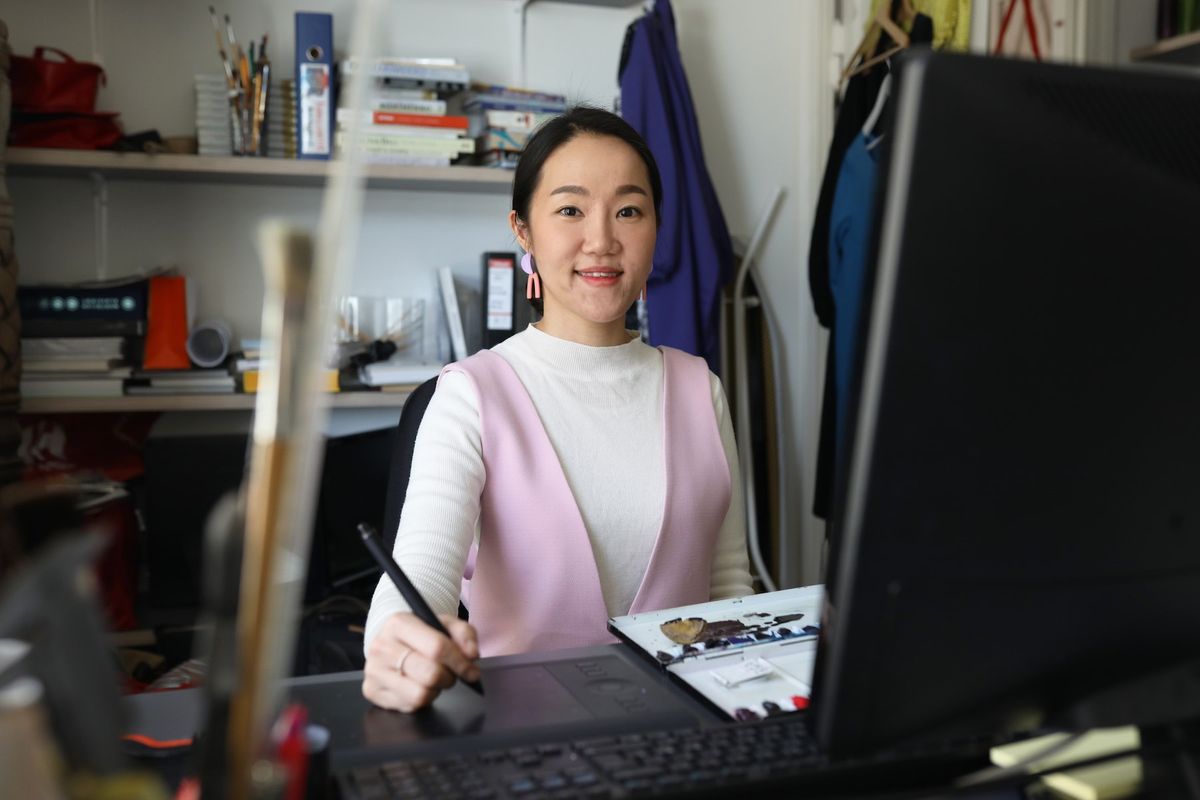 There is no point in changing a good process, but there is always room for creativity. Several new garments, jewellery and objects that began life with small ideas will be forthcoming this year. Time will tell whether they become classics.
See Instagram and Facebook for more glimpses of everyday activities at Ratia.