The inspiration for the collaboration collection is pure and authentic Finnish nature. The collection respects RATIA's design principles as well as the idea of sustainable design for time and use. The collection, made from good natural materials, consists of comfortable and loose-fitting clothes that are easy to combine with each other.
Samu-Jussi Koski, well known for the Samuji clothing brand, has recently designed small collaboration collections for Finnish companies whose vision of transparency and sustainability in production aligns with his own principles. RATIA has been alongside Koski for a long time before the collaboration collection was born. "Inspired by Armi Ratia, I once applied to Marimekko, where I also got to know Ristomatti Ratia. Ristomatti became an important mentor for me over the years, and I respect his life's work and the RATIA brand. It was easy to answer yes to the request to design a collaboration collection", says Koski.
Design agency RATIA hopes that the collaboration will increase demand for RATIA's daytime clothing line. RATIA's product line includes beautifully simple products for everyday use and important life moments. In design, RATIA strives for longevity in its products. All of this is also represented by the collaboration collection with Samu-Jussi Koski.
"We've all been admiring Samu-Jussi's work at RATIA for a long time, so working with him was very exciting and rewarding for the whole team! In the collaboration clothing collection, Samu-Jussi has beautifully combined our timeless patterns with his own beautiful and versatile clothing designs. We are really pleased with the end result", says Elina Lappi, head of design at RATIA.
The close and good collaboration between RATIA and Koski is evident in the collection, especially in the finishing of the patterns. "RATIA's designers Yesul Woo and Laura Väre were responsible for the pattern design of the collection and acted as artistic directors in the process. I am particularly satisfied with the prints in the collection and how smoothly the collaboration went. For example, I wanted to bring more three-dimensionality to RATIA's typical check pattern, and I think the interpretation of this iconic pattern in the collection is really successful", says Koski, pleased with the result.
Why can't a towel be made into a jacket?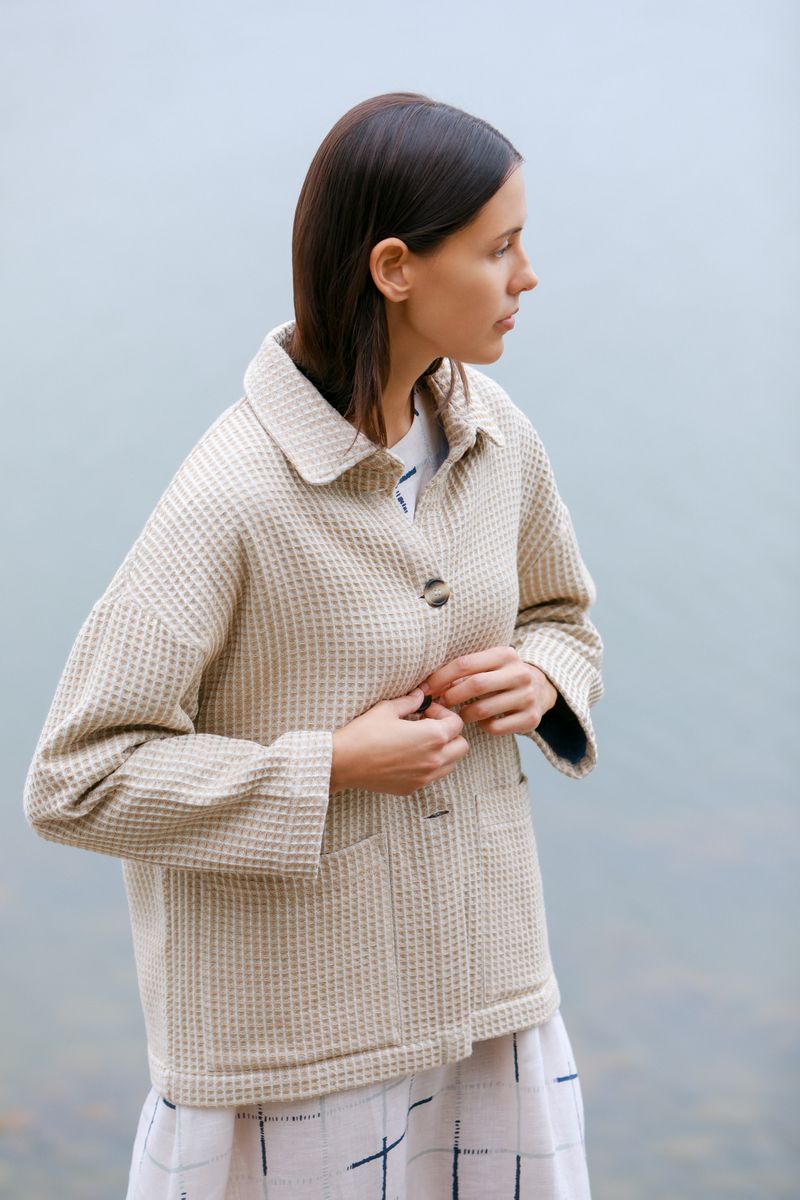 According to Samu-Jussi Koski, the best clothes are those that work from season to season and last for years in use. The design is guided by quality and appearance, not trends. In Koski's design philosophy, sustainable development starts with the collection living a long life. The collaboration collection is not a seasonal collection but has been chosen by RATIA to stay.
Koski summarizes that the best clothes are those that fit any situation: "RATIA takes me in my imagination to the Finnish archipelago landscape, and I had a strong vision of a collection whose clothes work in different situations, such as being dressed directly from the archipelago sauna to a more urban city atmosphere. So, why couldn't a towel be made into a jacket?"
The vision of Koski has been materialized in the collection, featuring the Vuokko coat made of waffle fabric.
The RATIA x Samu-Jussi Koski capsule collection consists of timeless cotton and linen garments, as well as knitwear essential for the Finnish summer. The collection can be beautifully combined with other RATIA daywear. Black Moda Oy is responsible for the pattern making and production of the collection, and has been RATIA's production and marketing partner in textiles since 1997.
The RATIA x Samu-Jussi Koski collection will be available from April 4, 2023, at ratiashop.com and selected retailers throughout the country.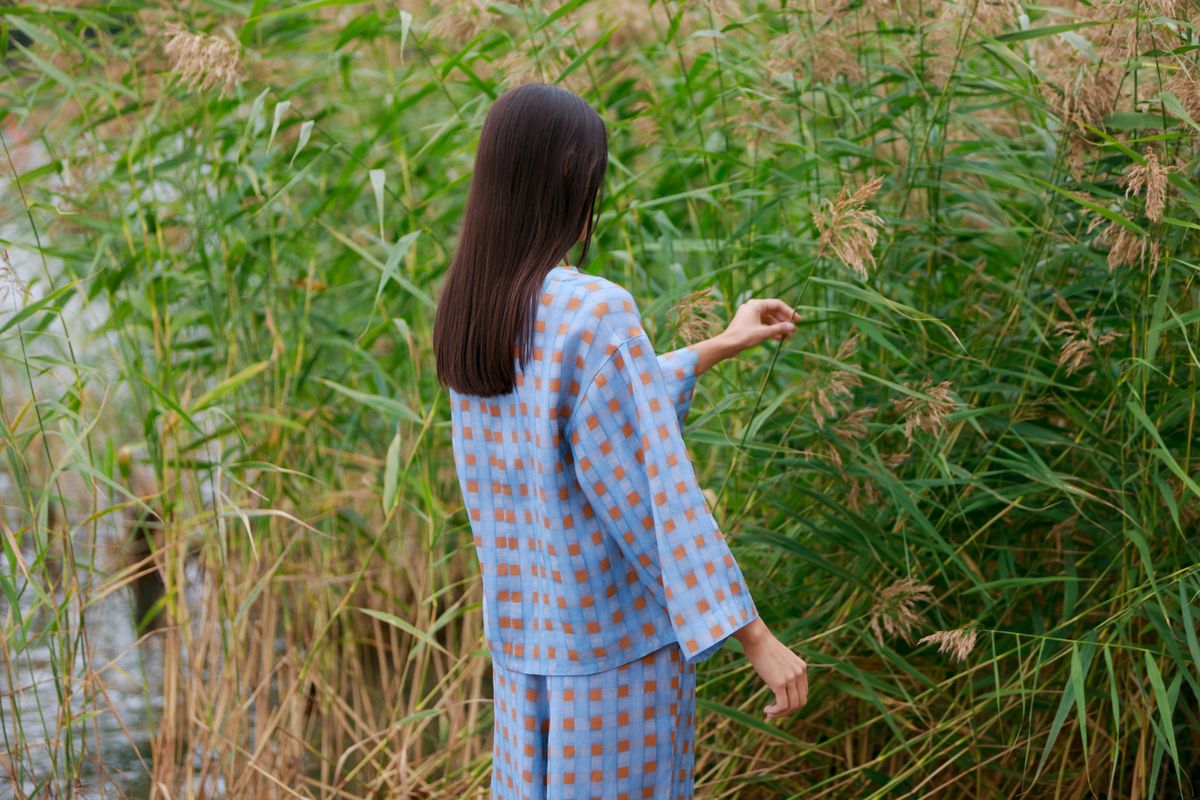 Samu-Jussi Koski is a Finnish fashion designer, known especially as the founder and creative director of the Samuji clothing brand. Nowadays, Koski is dedicated to helping and creating brands that withstand fleeting trends through his own S&Co studio.